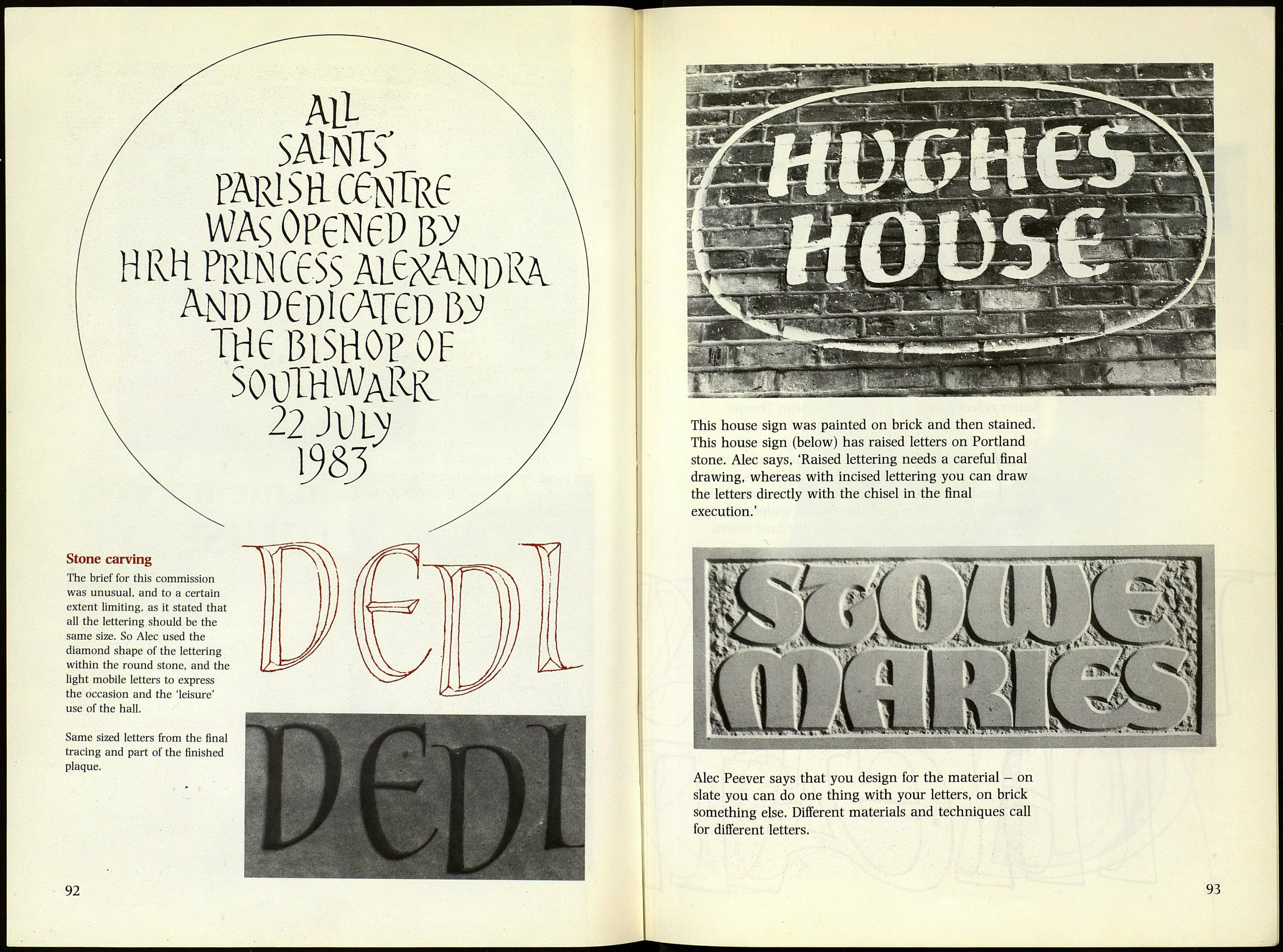 All
5АЩГ$'
PARISE сшгце
V\?ÀS-0PèN6D"B^
mia мш5$ Аіешш
ANI) DEDICATED B2
TO BLSBOP OF
SODlRWAlltl
22 Жу
Stone carving
The brief for this commission
was unusual, and to a certain
extent limiting, as it stated that
all the lettering should be the
same size. So Alec used the
diamond shape of the lettering
within the round stone, and the
light mobile letters to express
the occasion and the 'leisure'
use of the hall.
Same sized letters from the final
tracing and part of the finished
plaque.
92
J
This house sign was painted on brick and then stained.
This house sign (below) has raised letters on Portland
stone. Alec says, 'Raised lettering needs a careful final
drawing, whereas with incised lettering you can draw
the letters directly with the chisel in the final
execution.'
Alec Peever says that you design for the material - on
slate you can do one thing with your letters, on brick
something else. Different materials and techniques call
for different letters.
93