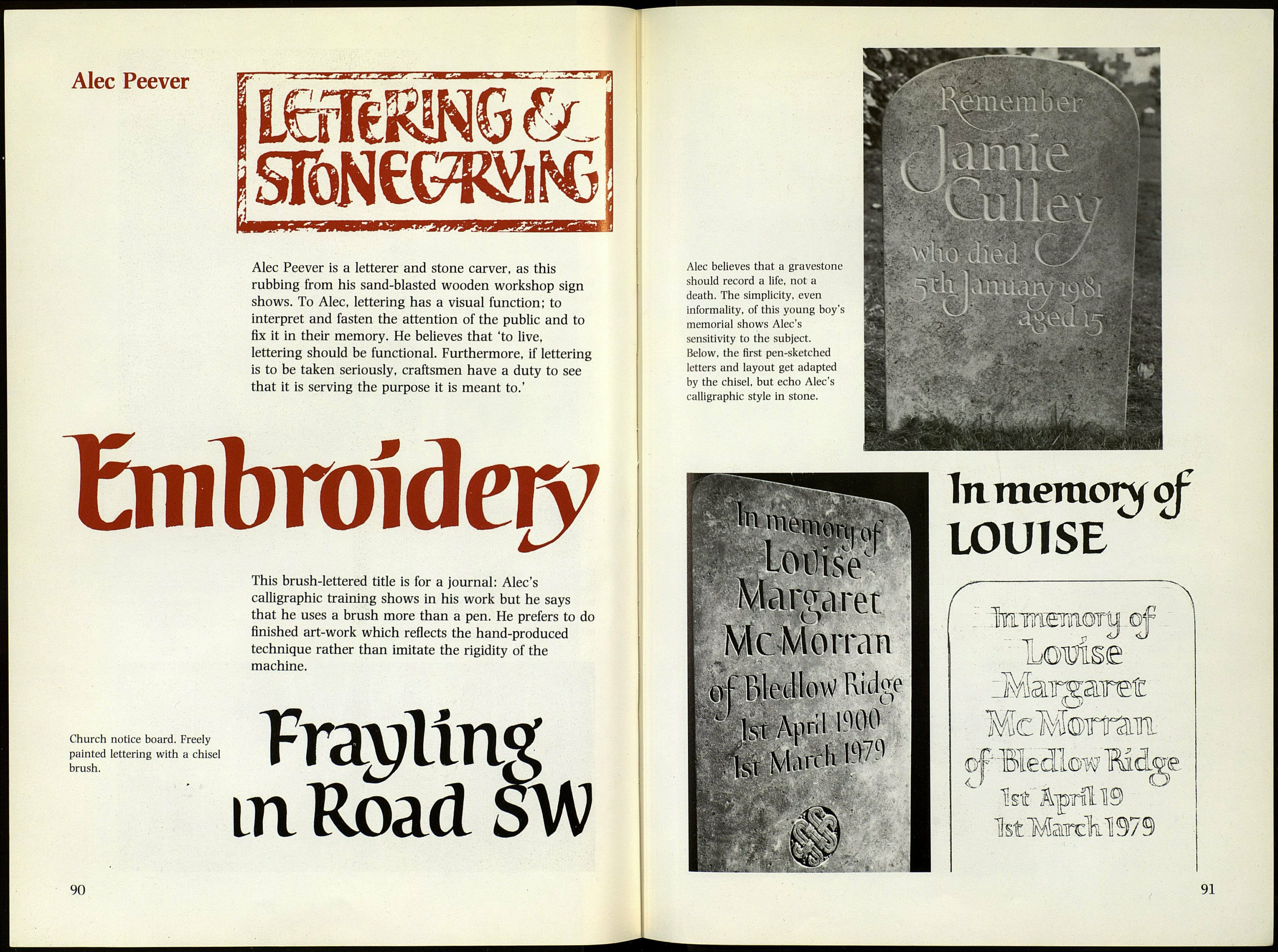 Alec Рееѵег
Alec Peever is a letterer and stone carver, as this
rubbing from his sand-blasted wooden workshop sign
shows. To Alec, lettering has a visual function; to
interpret and fasten the attention of the public and to
fix it in their memory. He believes that 'to live,
lettering should be functional. Furthermore, if lettering
is to be taken seriously, craftsmen have a duty to see
that it is serving the purpose it is meant to.'
йпЪгоіае^
This brush-lettered title is for a journal: Alec's
calligraphic training shows in his work but he says
that he uses a brush more than a pen. He prefers to do
finished art-work which reflects the hand-produced
technique rather than imitate the rigidity of the
machine.
Church notice board. Freely
painted lettering with a chisel
brush.
"Frajjlln
in Road
90
Alec believes that a gravestone
should record a life, not a
death. The simplicity, even
informality, of this young boy's
memorial shows Alec's
sensitivity to the subject.
Below, the first pen-sketched
letters and layout get adapted
by the chisel, but echo Alec's
calligraphic style in stone.
In memory of
LOUISE
щт
■s
Мтташта of
о
ШсМшгмг
idre.
ïsC%r€B
ММжскВ79