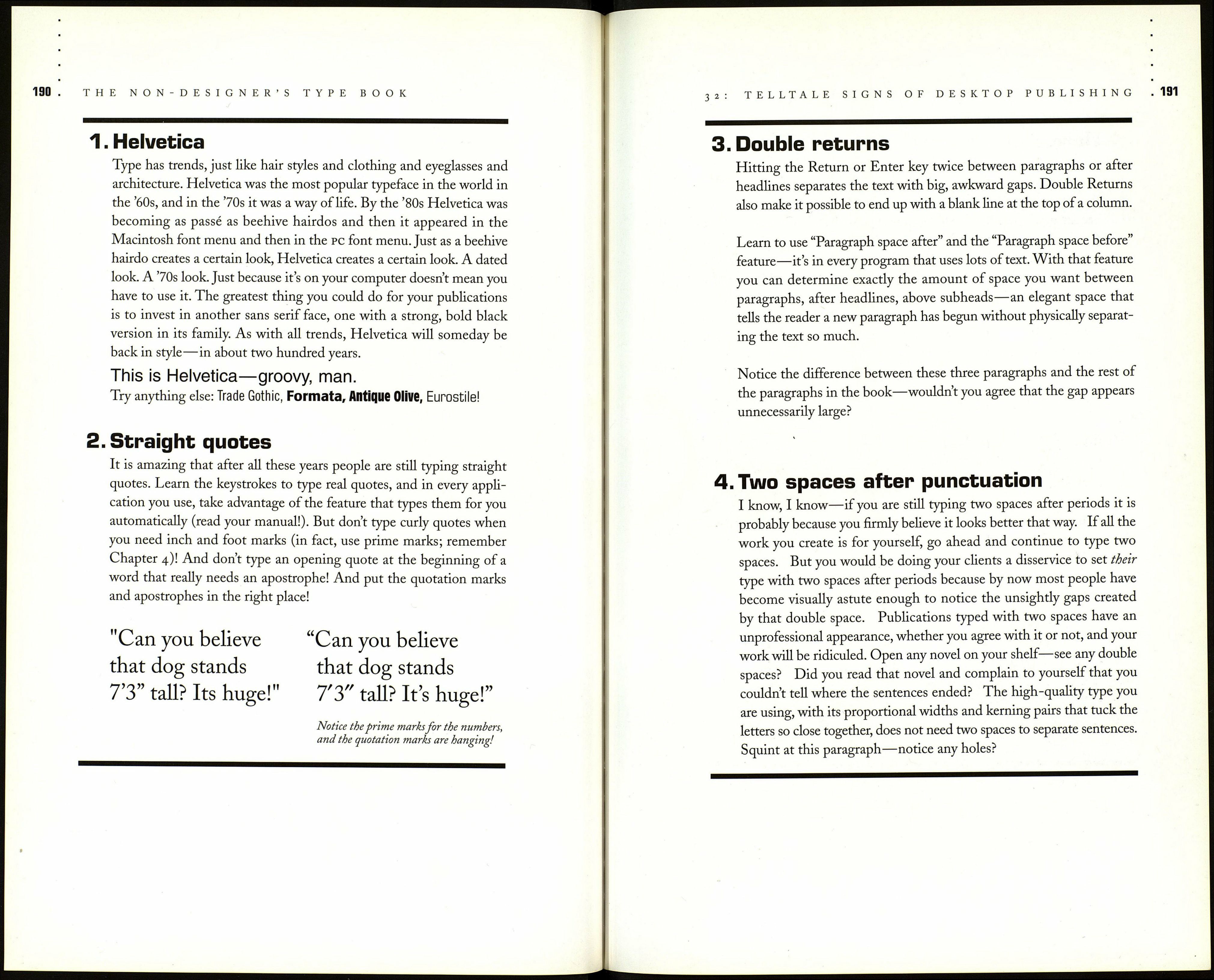 188
THE NON-DESIGNER'S TYPE BOOK
THE КОШ) THINIÏ IS THAT
KU HAVE SO MANY HINTS.
THE U.MJ THINK IS THAT
u*E have so many hints.
i
189
Hítale òians
Desktop luviisnina
Desktop publishing has matured from the original classic ransom notes
that we were inundated with in the mid-1980s. People have become much
more visually aware and informed about the professional way to set their
own type and design their own pages. But telltale signs of do-it-yourself
desktop publishing creep into even the most professional work. Some of
these signs are a result of not knowing the software well enough to control
certain features, and some are simply evidence of using convenient features
that really shouldn't even be options—or, in some cases, defaults—on the
computer.
Give yourself three penalty points for each of the following telltale signs
that you perpetrate. If you score three or above, you lose.
л