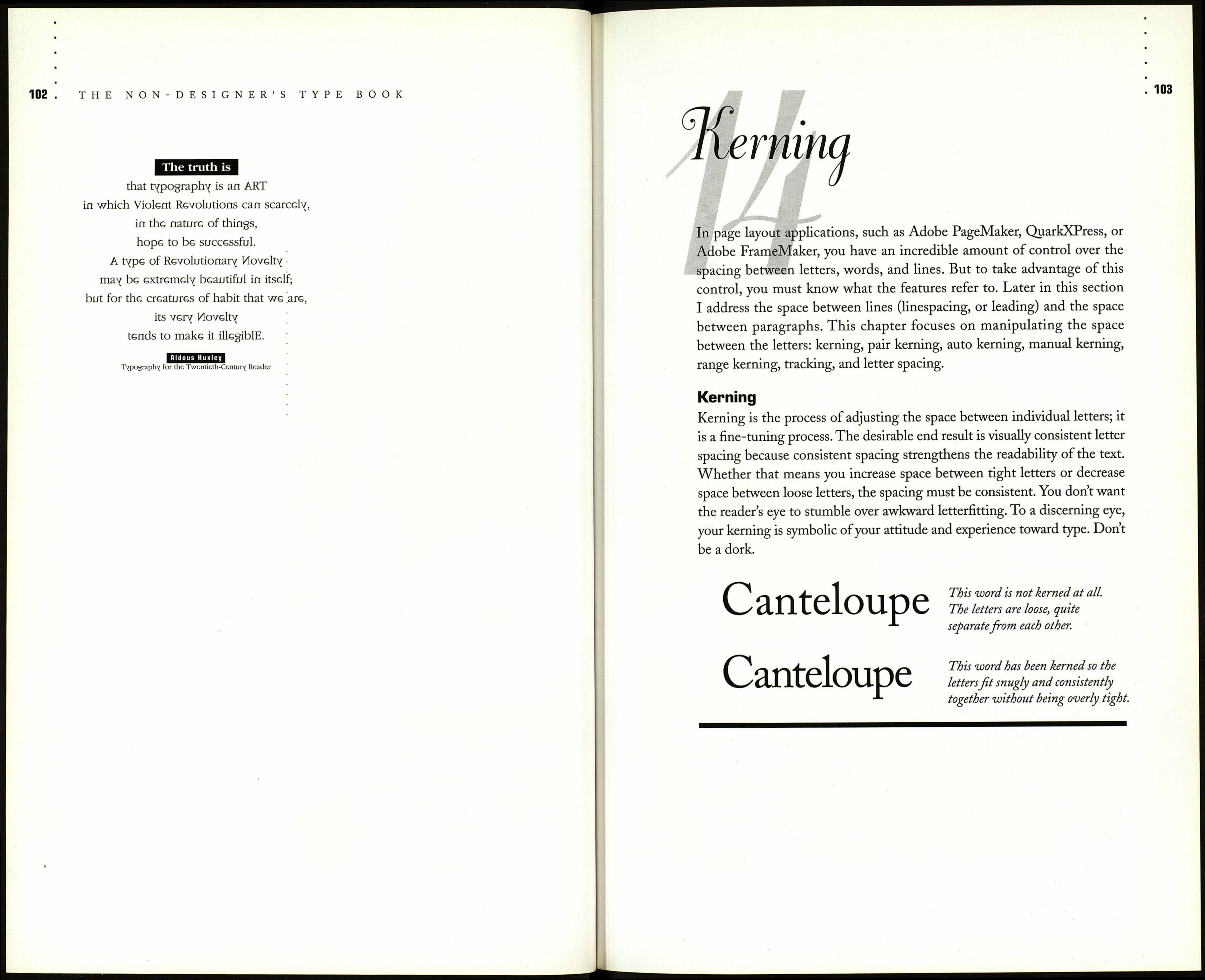 100. THE NON-DESIGNER'S TYPE BOOK
yOU CAN dO A gOOD aD WITHOUT qOOd tYPOGrAPHY,
bUT yOU CAN'T dO A qREAT aD WITHOUT qoOD TYPOGRAPHY.
hERB LuBALIN
«icing
■m which we discuss
the importance ot
ana uses for
pair кегпіпа,
auto ¡cernina,
rancie Kernina,
track Kerning,
manual kermnq,
worn spanna,
ana letter spacina,
as well as
tinespacina fleadina)
ana paragraph spacina.