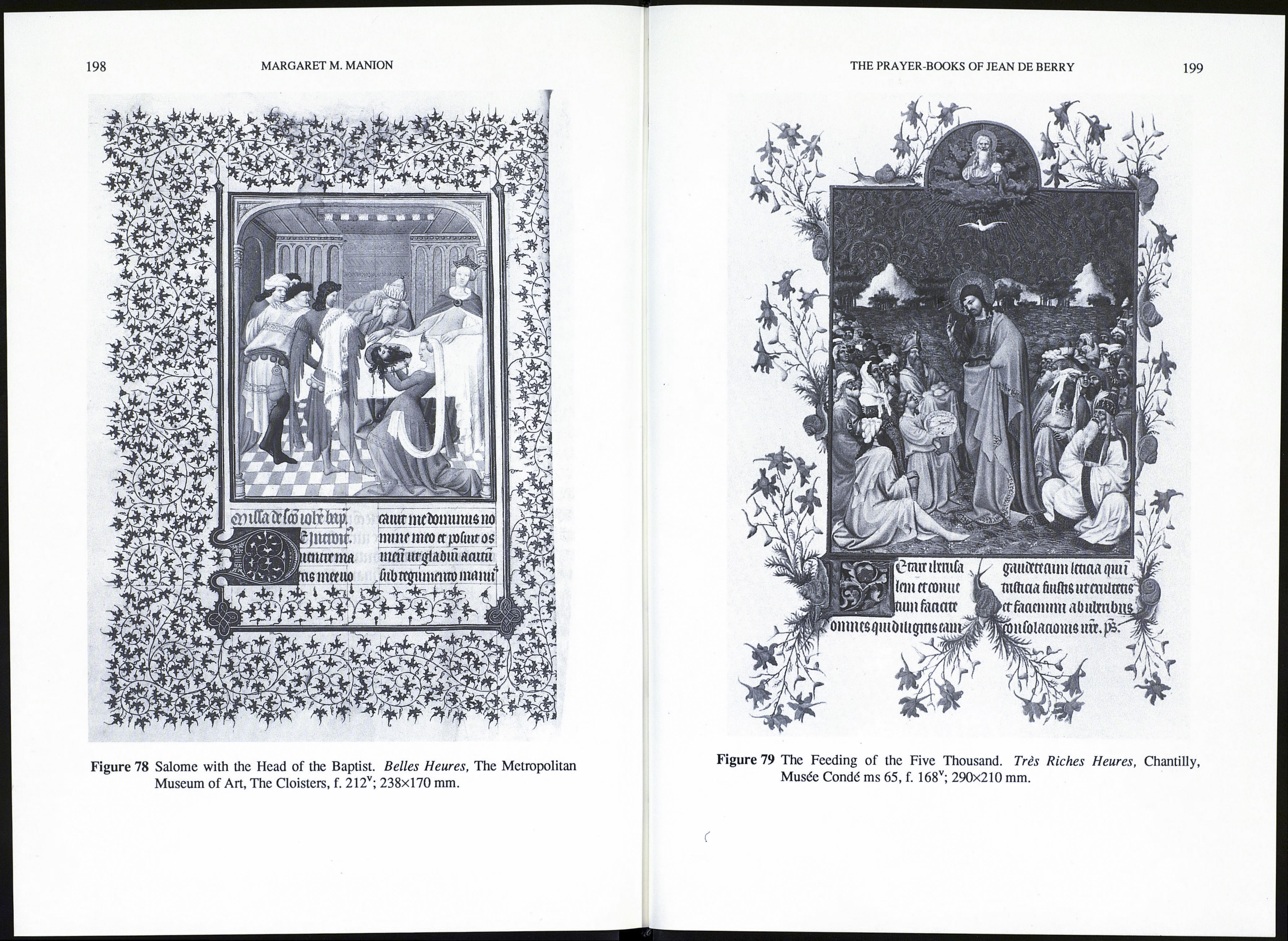 196 MARGARET M. MANION
Ь mdfctenw temei) ictMtcniauâ
I ©mtr mi КгГиде* entubes piu.inf luf
bum «jprnamrtmn ctçmnmrf Спил
Ltmrm.ps. (felt nunimtftUmdinfti:!
ЛоМtjk
Figure 76 The Annunciation. Très Belles Heures (Milan Hours), Turin, Museo
Civico, f. Iv; 284x205 mm.
THE PRAYER-BOOKS OF JEAN DE BERRY
197
locates lumneoeamtc(otamis.io.top.'mmiàt
Uiranrt pucUfimmr lurarfcciusmmmmio
cmifdrmtumimvœmuAQU ctòitlàaip toliis
pium ftrmmilum t mann ftUfuonímnnt
Figure 77 The Martyrdom of St. John the Baptist. Belles Heures, The Metropolitan
Museum of Art, The Cloisters, f. 212; 238x170 mm.