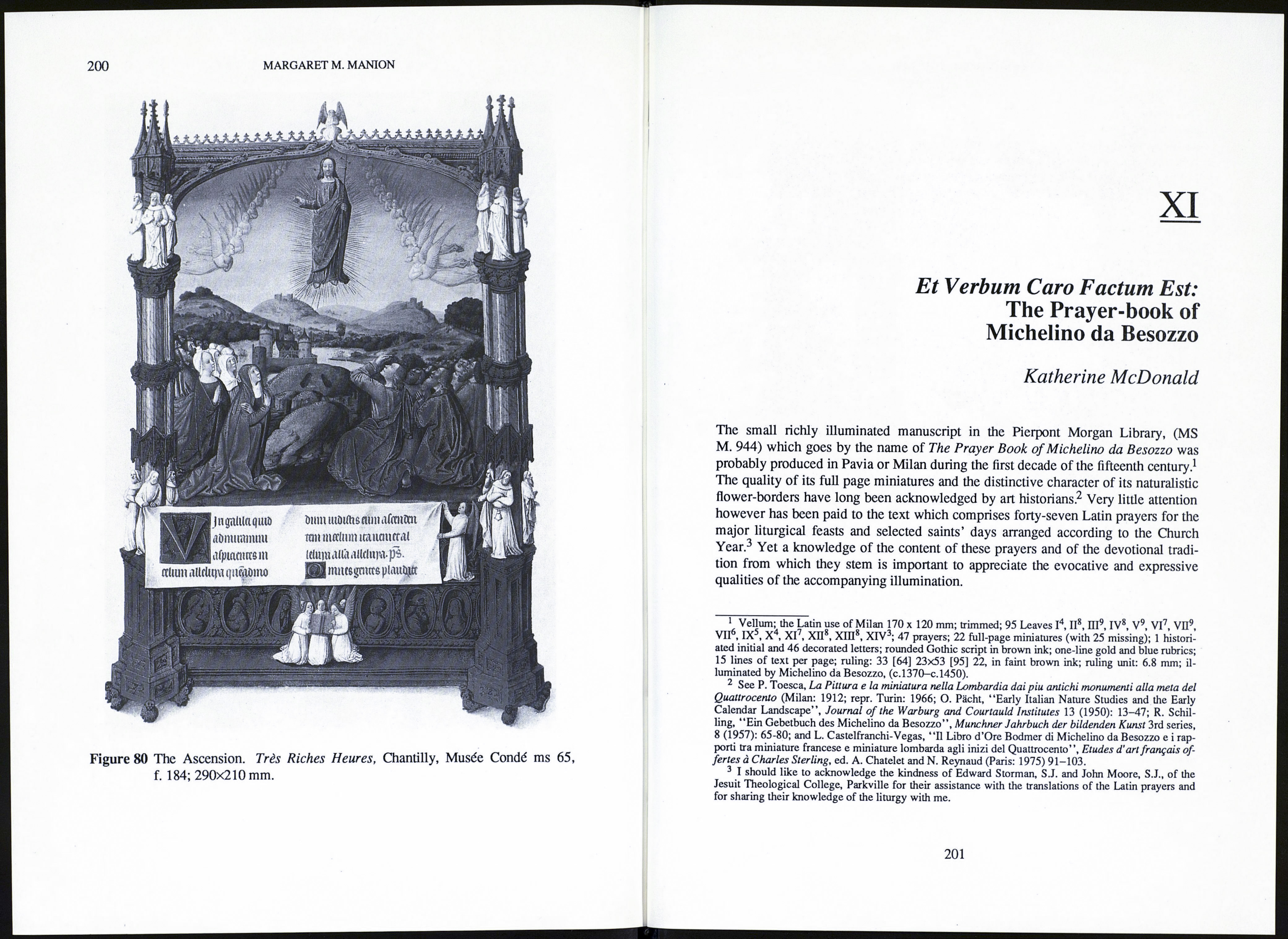 198
MARGARET M. MANION
jP| ІЙШШШШШМ Atì
gjimöif mmfiiifoffjiofutros ¡ж2
жша mmiirglaùmaatm
ns иш«о fnlironimnm)immif щ
KtäS4 йгЫ
Figure 78 Salome with the Head of the Baptist. Belles Heures, The Metropolitan
Museum of Art, The Cloisters, f. 212v; 238x170 mm.
THE PRAYER-BOOKS OF JEAN DE BERRY
199
ЕКЗтіаптшшг
шШЩйітпіпап
шпщіпоиідтввше
gìiiiìtctaim (шла <}шГл
mfflaafiuflteurmumw
►rffiwnmmaüulmím
¡инШоошвмг.)». ¿
Figure 79 The Feeding of the Five Thousand. Très Riches Heures, Chantilly,
Musée Condé ms 65, f. 168v; 290x210 mm.
(