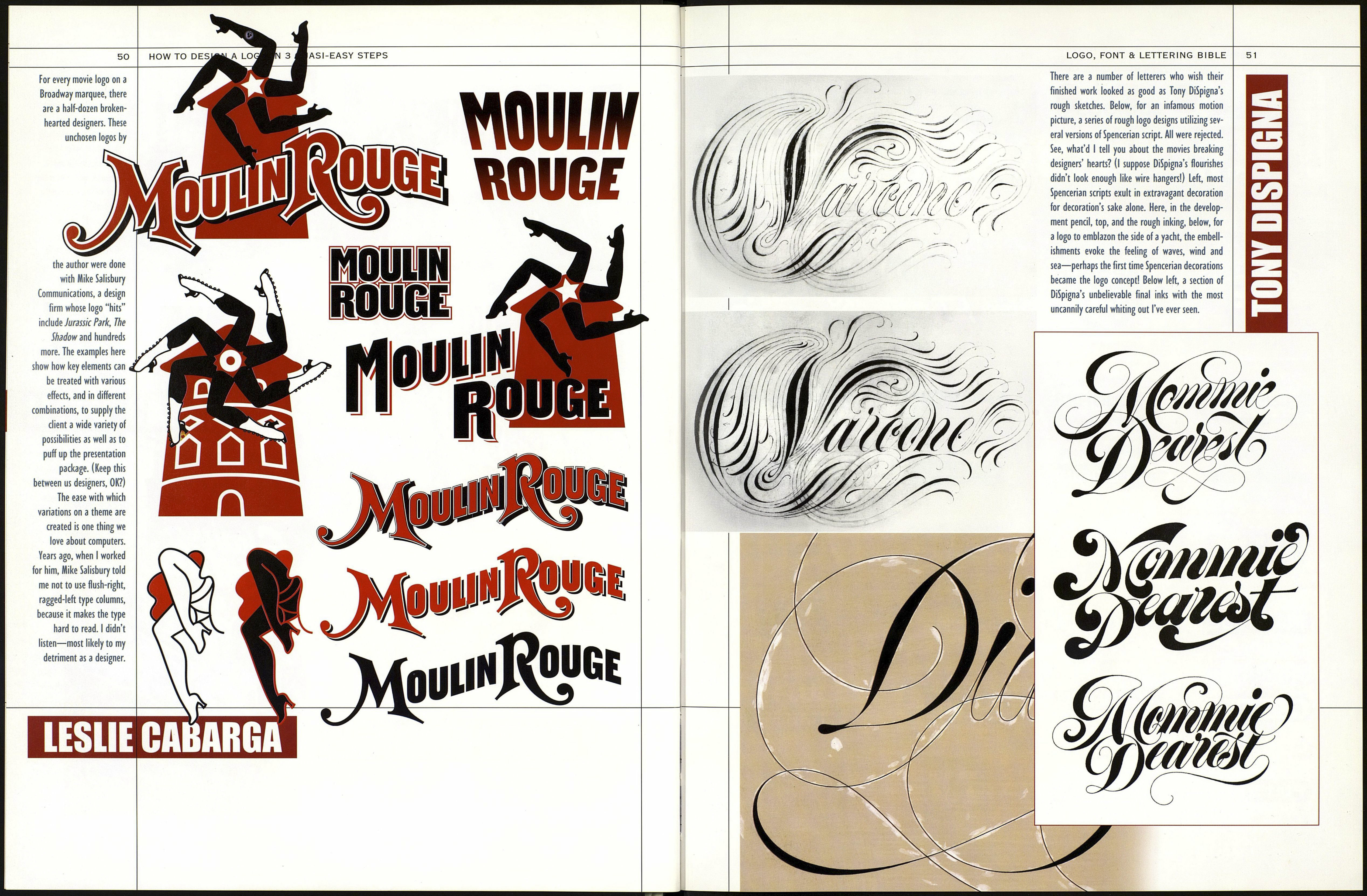 48
COMPUTER VS. PENCIL THUMBNAILS
I usually start designing a
logo by making a page or
two of thumbnails while
looking through any
design book or magazine.
Then I move to the com¬
puter, where, just as on
paper, one logo flows into
the next until I've got a
page of Illustrator
"roughs." Usually, we
have no idea what the
client will go for, so we
make stabs in very
different directions.
Handheld h
&wirelëss
WIRELESS
ШИИШШШИИЕ
IREIESS
шшш
Logo comps for Winning
Directions, a firm special¬
izing in political direct
mail. These comps were
"sketched" directly in
Illustrator without any
pencil thumbnails.
Concepts of these logos
include the directional
arrow; the checkmark and
ballot box; red, white and
blue colors; map of
America; and folding
paper, indicating direct-
mail brochures. WD
selected as their logo the
version at bottom right.
NIIMG DIRECTIONS
WINNING
DIRECTIONS
49