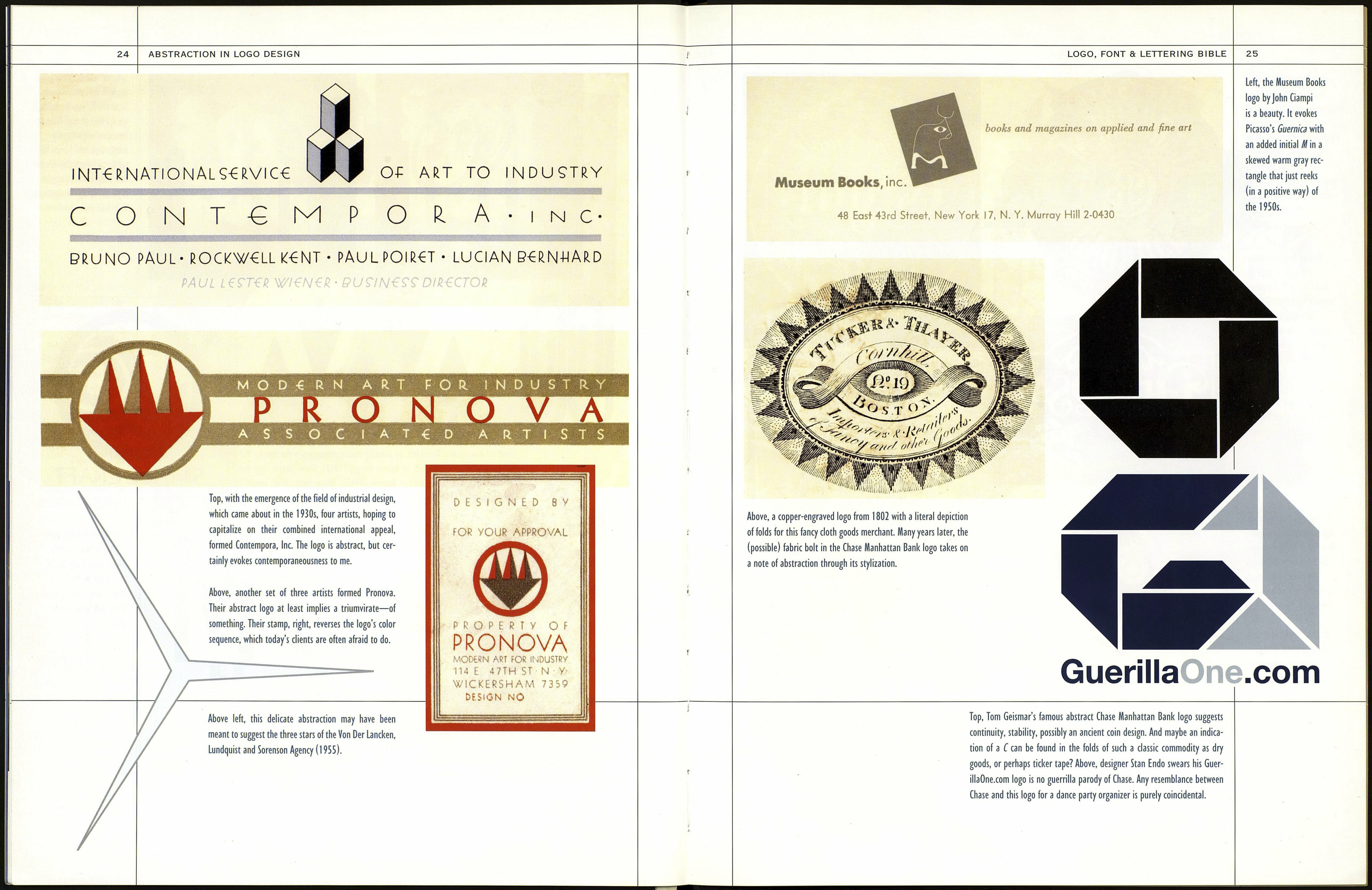 22
Right, iconoclast literally
means the smashing of
¡mages, and that's why I
made this frame-breaking
logo for Iconoclassics
Publishing Co.
Middle right, Jonathan
Macagba's chemical table
logo is a great solution
for Future Beta, Inc. Far
right, another Macagba
logo. The M is for
Mercury.
Large in center, pd stands
for Paper Doll, a very hap¬
pening clothing company
with a happening logo to
match. Below right, the
VA is for Vinyl Avenger, a
DJ in Dirk Uhlenbrock's
neck of the woods.
Below, I love the simple
logo for JHI, the
Richmond, Virginia-
based design firm. The
dotted i reads "lightbulb"
as if to illustrate
the firm's web site name:
www.jhigoodidea.com.
MONOGRAMMATIC LOGOS
\jir\4Lpyer\Ger
GIFTS&
GARDENS
Above, find the monogram in this logo by the
author for Very Important Planet, a gift shop
located in the Virgin Islands.
LOGO, FONT & LETTERING BIBLE
23
Left, variations on a theme
for Seth Bernstein's Form,
Function & Finesse studio. I
always like to introduce
alternate versions of a
single logo, and I trust the
public at least to the degree
that they'll still recognize
the basic image. Apparently,
Bernstein feels the same.
Find the monograms: Above left, an amazing double monogram in the logo for Mel
Whitson Stationers, designed by Robert Overby (1962). Above center, logo for
Westcoast Landscape by Conrad Angone (1962). Above right, Mike Samuel's
design for Small Craft manages to included both initial letters into the logo.
Left, the KM stands for
Konrad Mathieu, an
IT-solutions company in
Köln. Logo by Dirk
Uhlenbrock. The backwards
/Talso functions as an
arrow.
Above, a rebus mark by Dirk Uhlenbrock for a design firm. In his words, "This
area is called Revier. The first syllable sounds similar to lieh, the German word
for deer, and the second syllable, vier, could also be the number vier, which is
four." Pretty cool, Dirk! (.de is the suffix for Deutscher web sites.)