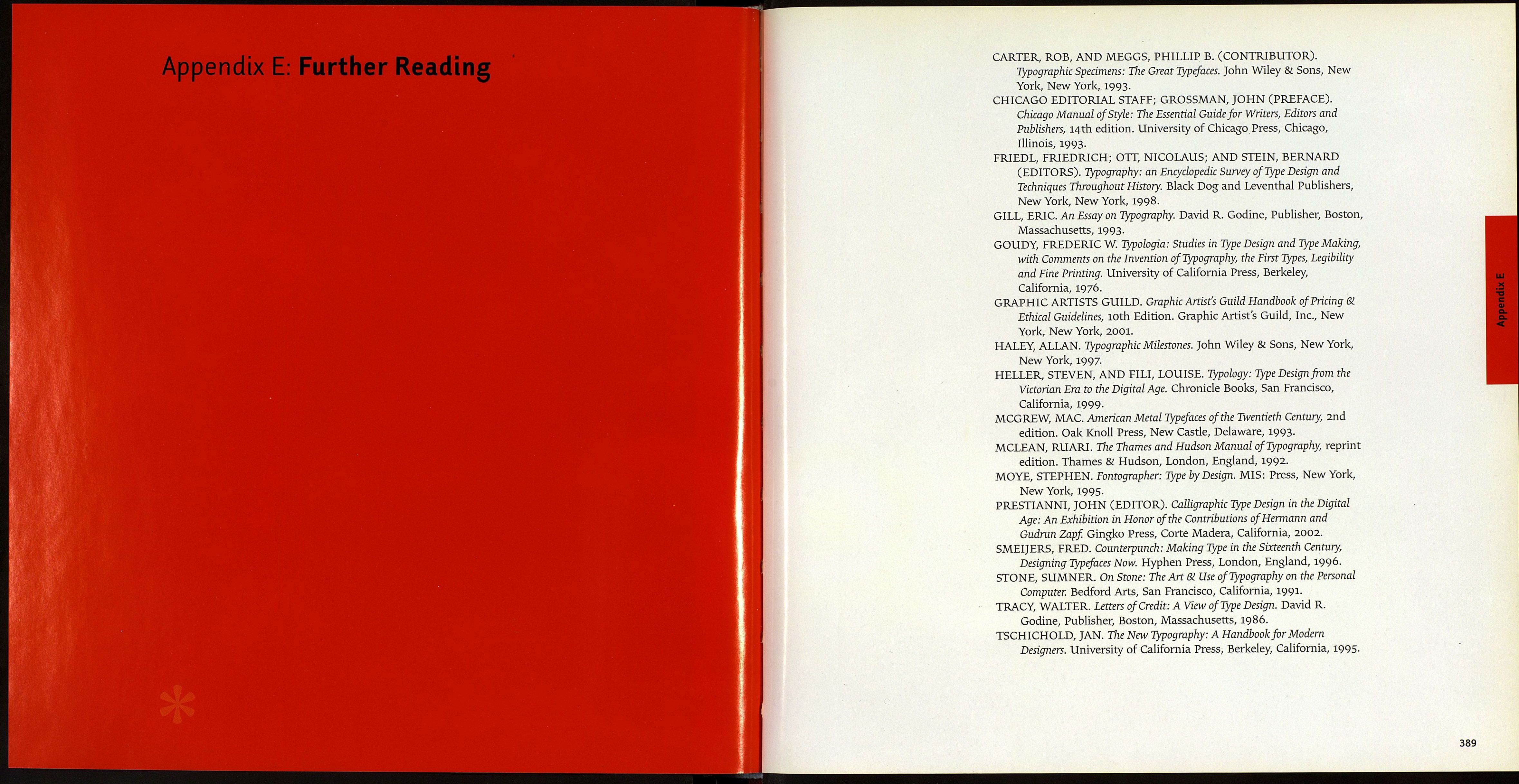 Appendix D: Bibliography
AGFA TYPOGRAPHY. Type Reference Book for Postscript Users. Agfa
Typography, Ltd., Dublin, Ireland, 1994.
ALTSYS CORPORATION. Type Terminology on the Desktop. Altsys
Corporation, Richardson, Texas, 1991.
BRINGHURST, ROBERT. The Elements of Typographic Style, 2nd edition.
Hartley and Marks, Point Roberts, Washington, 1992.
LAWSON, ALEXANDER. Anatomy of a Typeface. Hamish Hamilton,
London, England, 1992.
NESBITT, ALEXANDER. The History and Technique of Lettering, revised ist
edition. Dover Publications, Inc., New York, New York, 1957.
ROMANO, FRANK J., AND ROMANO, RICHARD M. The GATE
Encyclopedia of Graphic Communications. Graphic Technical Arts
Foundation Press, Pittsburgh, Pennsylvania, 1998.
SPIEKERMANN, ERIC, AND GINGER, E.M. Stop Stealing Sheep and
Find Out How Type Works. Adobe Press, Mountain View, California,
1993.