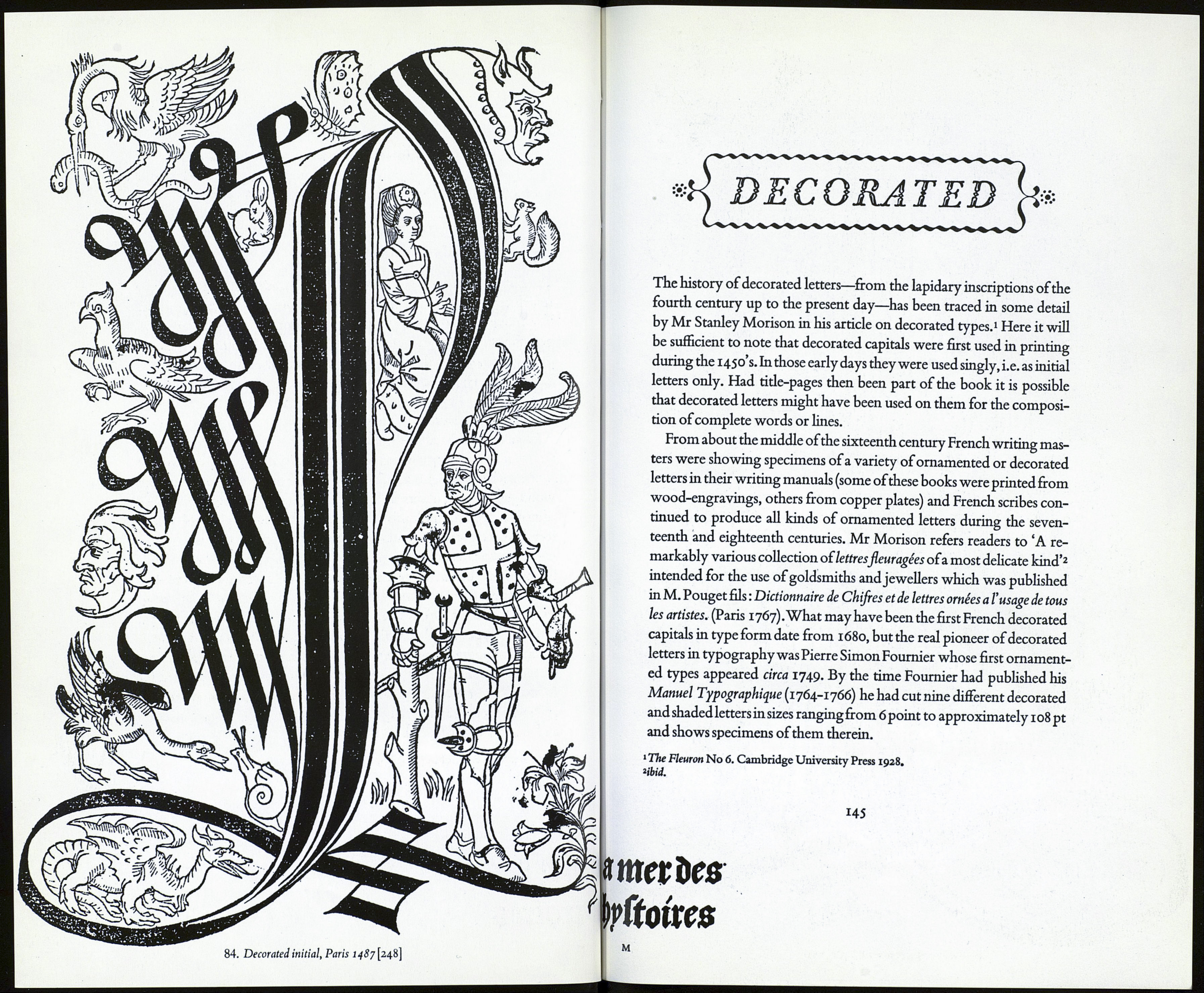 ^ 1 i 1
^
•I
^
s
^ ^І i! i § i
§ 'S ^
I « s
83. Firmin Didot'sAnglaise,i8og [247]
Latin or Renaissance Scripts
Some contemporary Latin or Renaissance scripts
Scores of these Latin scripts are available today for most
founders seem to have produced at least one design in this
group. Unfortunately it is impossible to be fair to all designers
and founders of Latin scripts if at the same time we are to keep
this list of representative examples within reasonable bounds.
Aristón (Berthold), Artista (Schelter & Giesecke, nowTypoart),
Bernhard Cursive (Bauer, and Stephenson Blake, who call the type
Madonna Ronde), Cantate (Bauer), Cigogna (Nebiolo), Constance
(Klingspor), Copperplate Bold, Francesca Ronde (Stephenson Blake),
Graphic Script (Bauer), Invitation Script, Marina (Stephenson Blake),
Mistral (Olive and Amsterdam), Palette (Berthold), Parisian Ronde
(StephensonBlake), Pepita (Monotype), Rondo (Amsterdam),
Scribe (Deberny &Peignot), Signal (Berthold), Sketch (Ludwig
& Mayer),Trafton (Bauer).Virtuosa (Stempel).
14З