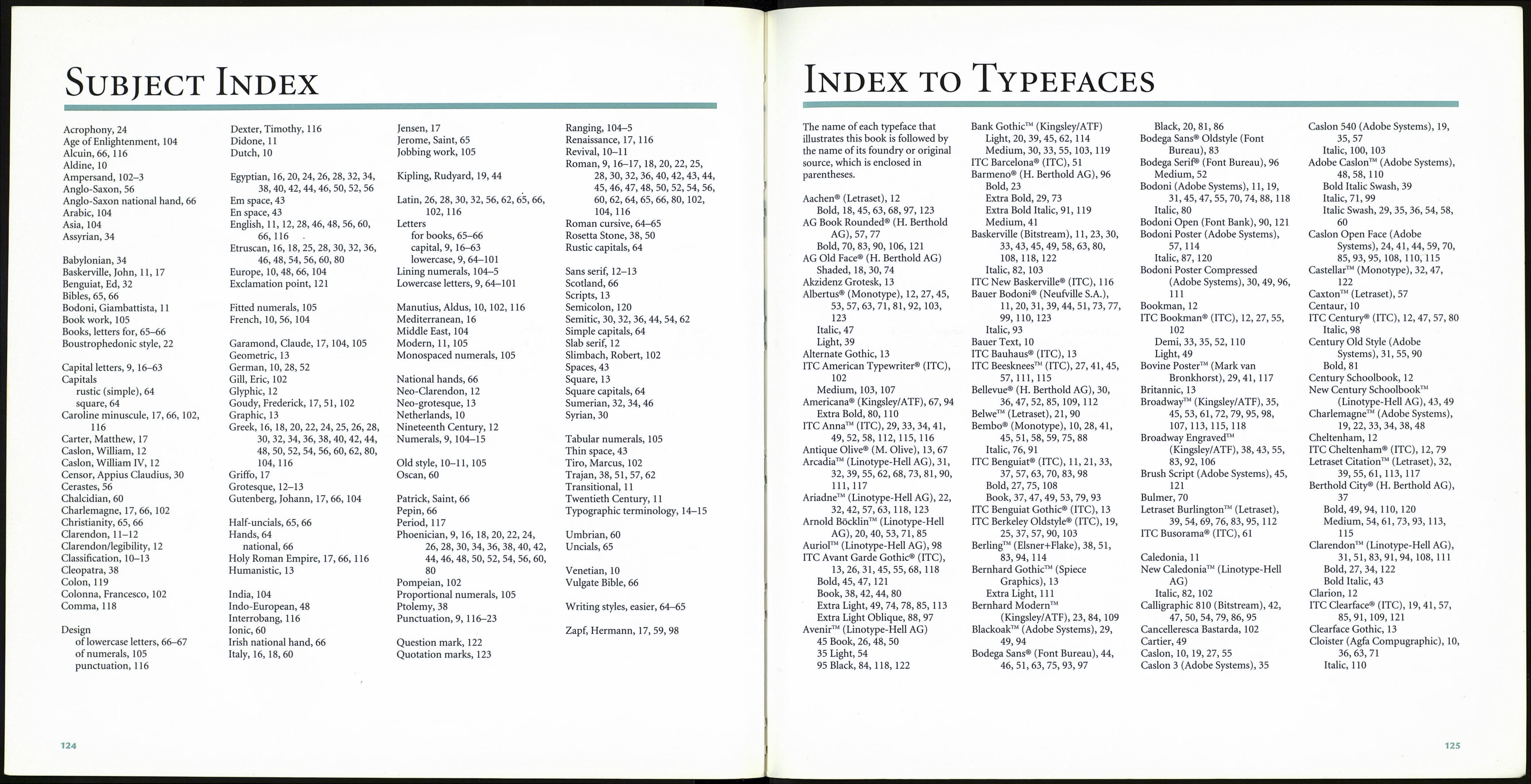 The Question
Mark
^^¡штвшввтятввтттіЁШШЁЯш
ITC Kabel Ultra
Within a typeface, this charac¬
ter has the same dot and top
stroke alignment as the excla¬
mation point. The question
mark is usually about half the
width of the capital О in ro¬
man designs, and slightly wider
in sans serif faces.
>
ITC Serif Gothic
Castellar
Leu : ei
Compressed
Baskerville
nnn
Künstler Script
Lithos
Black
Light
Avenir 95 Black
Eurostile
Extended No. 2
122
Clarendon Bold
Quotation
Marks
■■■MB
(( »
Helvetica Bold
An opening quotation mark
looks like an upside-down
comma (although in some
typefaces it is slightly smaller),
and the closing quotation mark
is usually just a rotated version
of the opening quote. Rounded
quotation marks usually align
with the cap O, and squared
ones with the capital H, but
there are exceptions. Some¬
times the opening quotation
mark, which is almost always
followed by a capital letter, is
positioned slightly higher than
the closing one so that they will
appear to align at the same
height. Occasionally, as in old
style type designs whose lower¬
case ascenders are taller than
the capitals, the quotation
marks will align with, or are
positioned slightly below, the
ascenders.
Aachen Bold
Linoscript
Ponderosa
Bauer
Bodoni