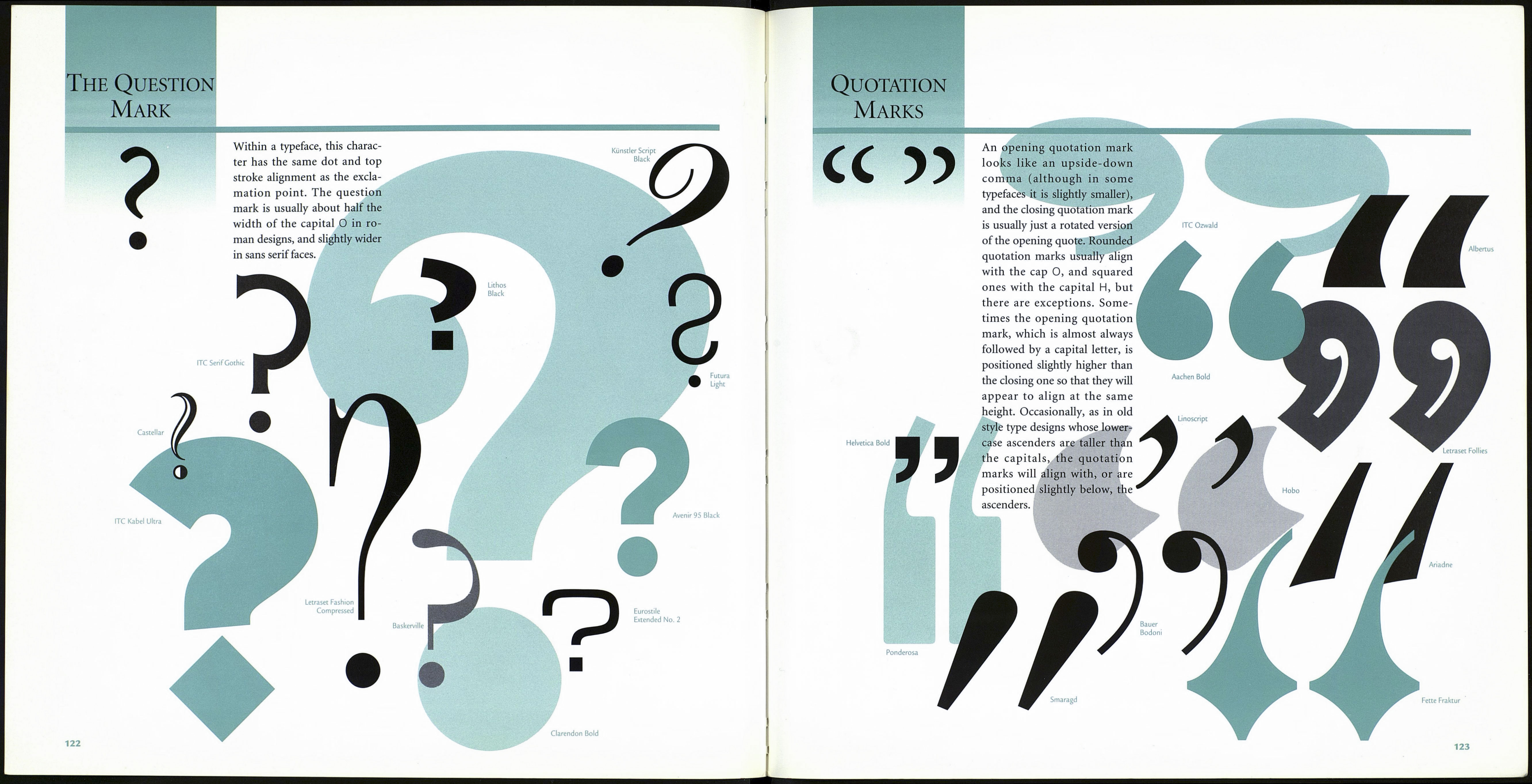 The
Semicolon
The semicolon's dot is the
same design and alignment as
that of the colon. Its comma
•
usually aligns with the standard
comma, but it is not always
identical in size or design.
Berthold City Bold
The
Exclamation
Point
ITC Zapf Chancery
ITC Clearface
The dot at this character's base
either aligns with the period or is
centered on its height. In some
typefaces, especially those with
strong calligraphic or old style
influences, the period is heavier
than the dots used in characters like
the exclamation point, question
mark, or colon. The top of the
stroke ordinarily aligns with the cap
height, or falls just slightly below it.
1 riplex Extrabold
О
Letraset
Dolmen
ITC Avant Garde
Gothic Bold
ITC Modern No.
216 Heavy
AG Book
Rounded Bold
Industria
Inline
Copperplate
Gothic 33
121