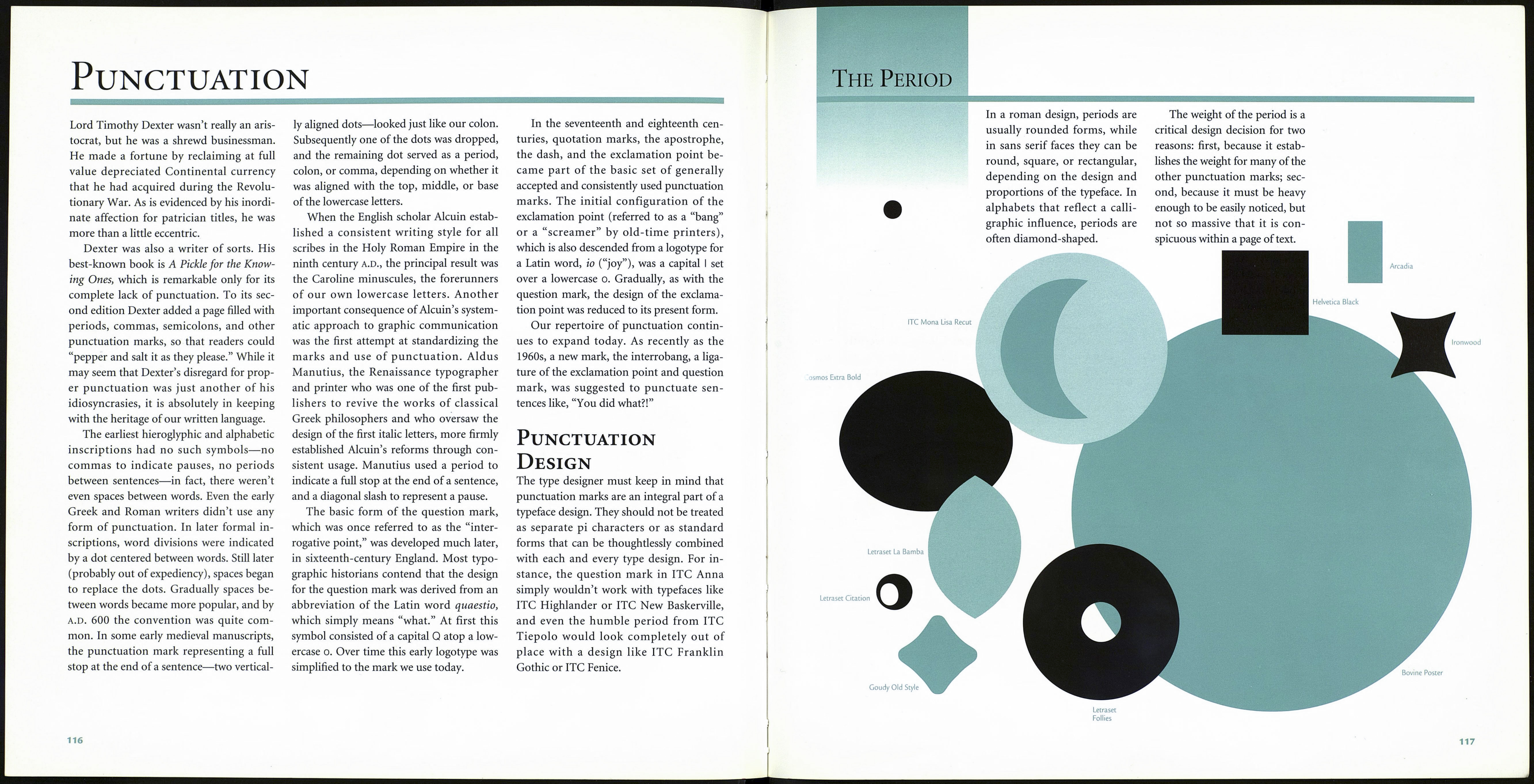 The Numeral
Futura Book
Bank Gothic Light
ITC Fenice
Bodoni Poster
Letraset
Mekanik
Hobo
Copperplate
Gothic 31
Despite first impressions, the
numeral 9 is not an upside-
down 6. The weights and pro¬
portions of the basic figure
must be adjusted subtly to pro¬
duce an optically correct char¬
acter. For example, the bottom
of the 6's bowl should reflect
the maximum weight stress or
spatial emphasis, while in the 9
it should carry the least. As for
the 6, however, the spine of the
9 is key to its stability.
The lowercase version of the
9 is a descending figure.
114
'
The Numeral
Caslon Open Face
In an attempt to eliminate the
potential for reader confusion,
the uppercase 0 is almost
always narrower than the capi¬
tal O, and the stroke width of
the lowercase 0, a medial char¬
acter, is usually monoweight so
that it can be easily differenti¬
ated from the lowercase o. In
tabular sets of numbers, the 0
establishes the width of all the
other figures.
Eurostile Extended No. 2
Letraset Dolmen
ITC Anna
Berthold City
Medium
ITC Beesknees
Leiraset
Follies
Revue
Broadway
Shelley
Andante
115