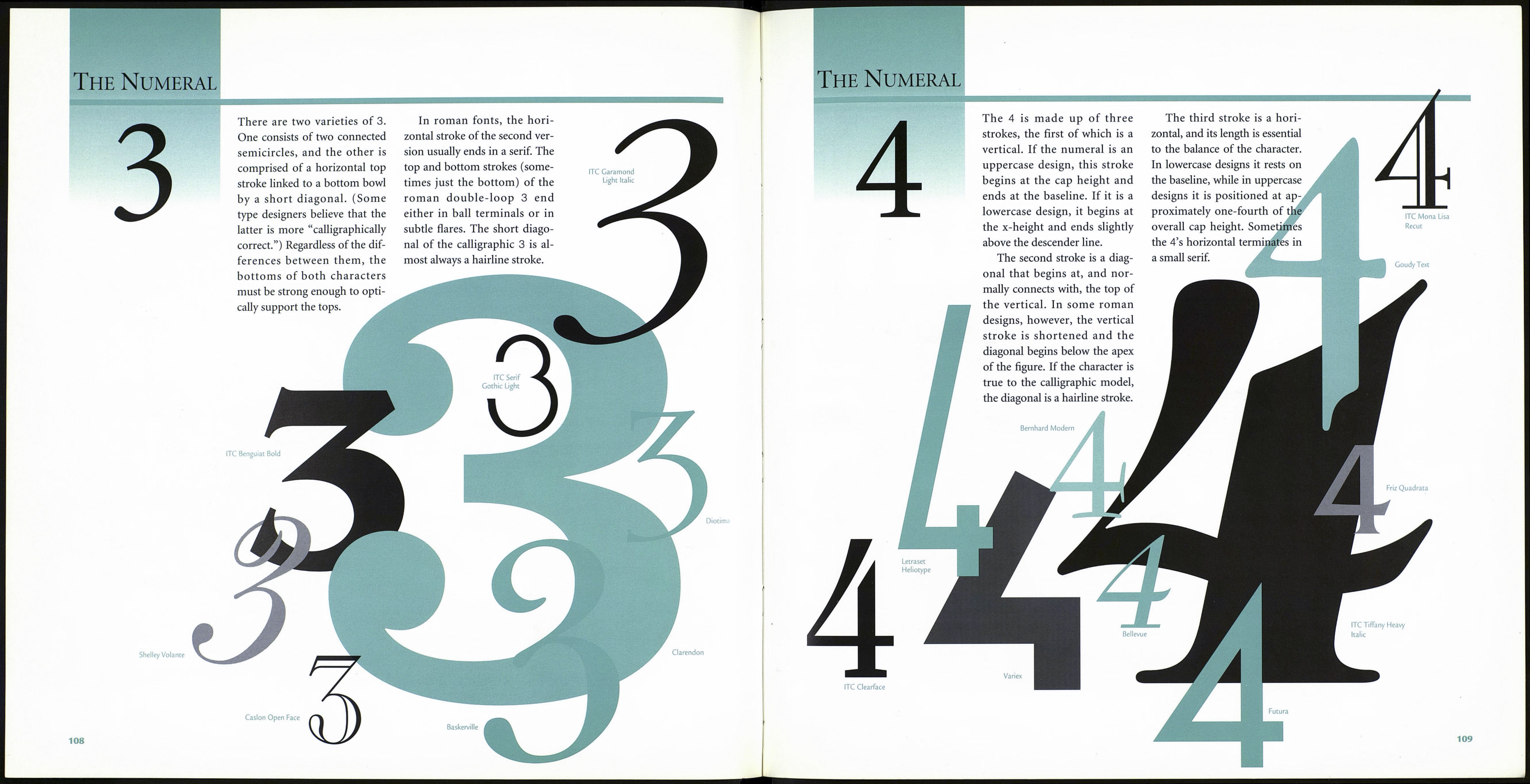 The Numeral
This numeral almost always has
flag or top serif. As it is particu¬
larly important in sans serif
designs to distinguish the
numeral 1 from the lowercase I,
the flag is a holdover from calli¬
graphic convention. In sans
serif fonts like ITC Franklin
Gothic, the 1 also has foot serifs.
In lowercase designs, the 1 is
equal to the x-height.
AG Book Rounded
Bold
106
Adobe Garamond
Copperplat
Gothic 33
ITC Franklin Gothic
Heavy Oblique i
Freestyle
Gill Sans
Eurostile
Broadway
Engraved
The Numeral
continues
or nearly
Broadway
Helvetica Black
Monotype
Notre Dame
The lowercase version of the 2
is a medial character; that is, it
is the same height as the lower¬
case о and base aligns. Regard¬
less of whether the baseline
stroke is a straight horizontal
or a curve that drops slightly
below the baseline, it must be
long enough to support the
character optically. In some
typefaces the top curve of the
character ends with a ball-
pear-shaped terminal, and
few rare examples it
to make a complete, or
complete, circle.
Madrone
ITC American
Typewriter Medium
ITC Lubalin
Graph Book
107