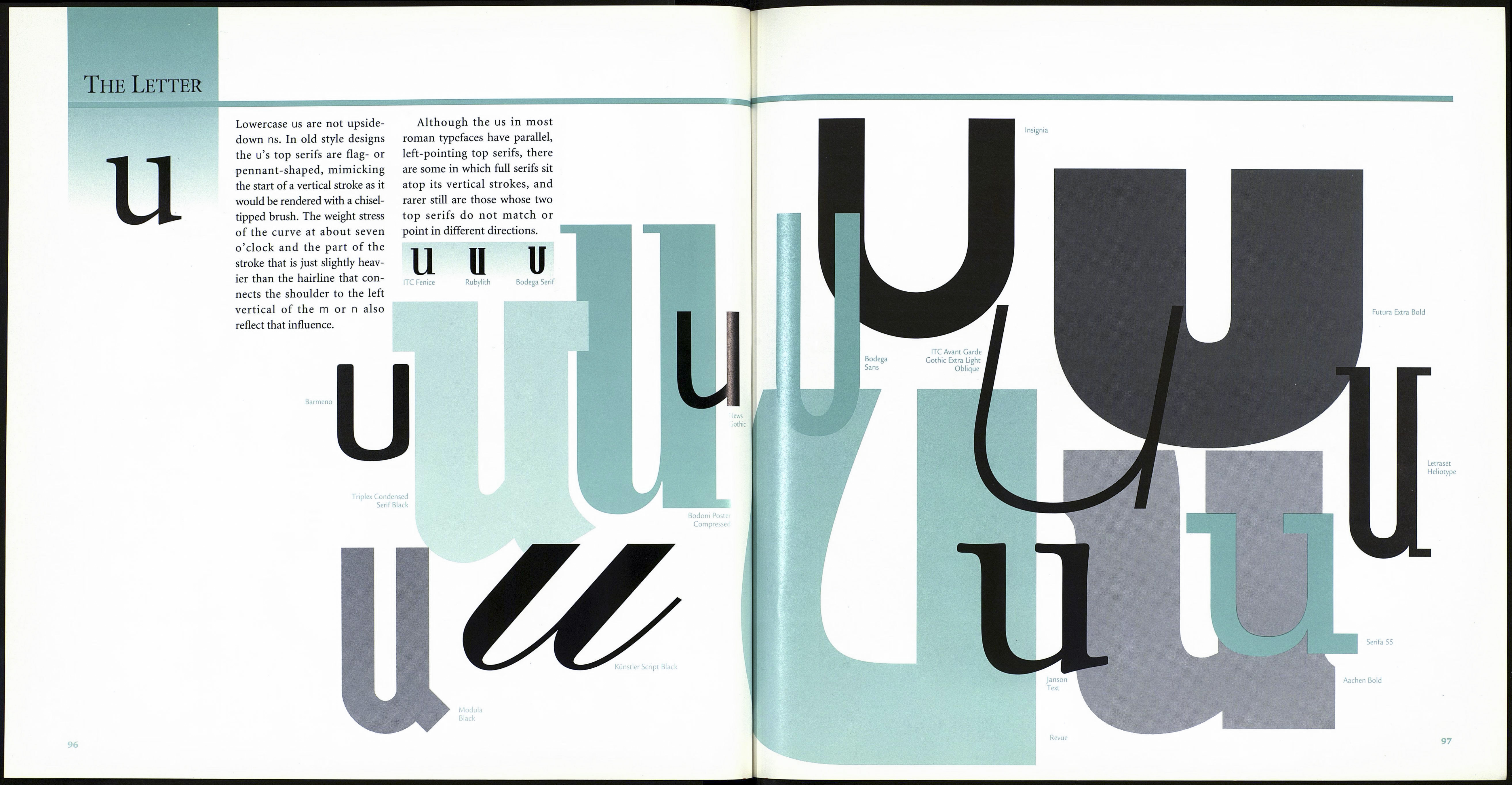 The Letter
Even in the most mundane of
typefaces, the lowercase t can
be a very distinct letter. It can
vary widely in height, from just
above the x-height to just
slightly below the full height of
the ascenders. The t's crossbar
is usually aligned with the
mean line of the x-height,
although it can also work just
as well slightly below it.
Blackoak
The top and base of the t can
be handled in a number of dif¬
ferent ways. In many typefaces
the t's top ends in a point with
bracketing back to the crossbar
on the left side, in others it is
clipped at a pronounced angle,
and in still others it is simply
flat. The base of the t can also
appear flat, as it does in Ameri¬
cana; as a soft curve, as in Gara¬
mond; or as a very tight hook,
as can be seen in Clarendon's t.
t t t
Americana Adobe Garamond Clarendon
Berthold
City Bold
Monotype
Onyx
Kaufmann
Cosmos
Extra Be
I Futura Light
94
*
Caslon
Open Face
Broadway
Letraset
Burlington
Notre Dame
Senator Ultra
Corvinus Skyline
Letraset La Bamba