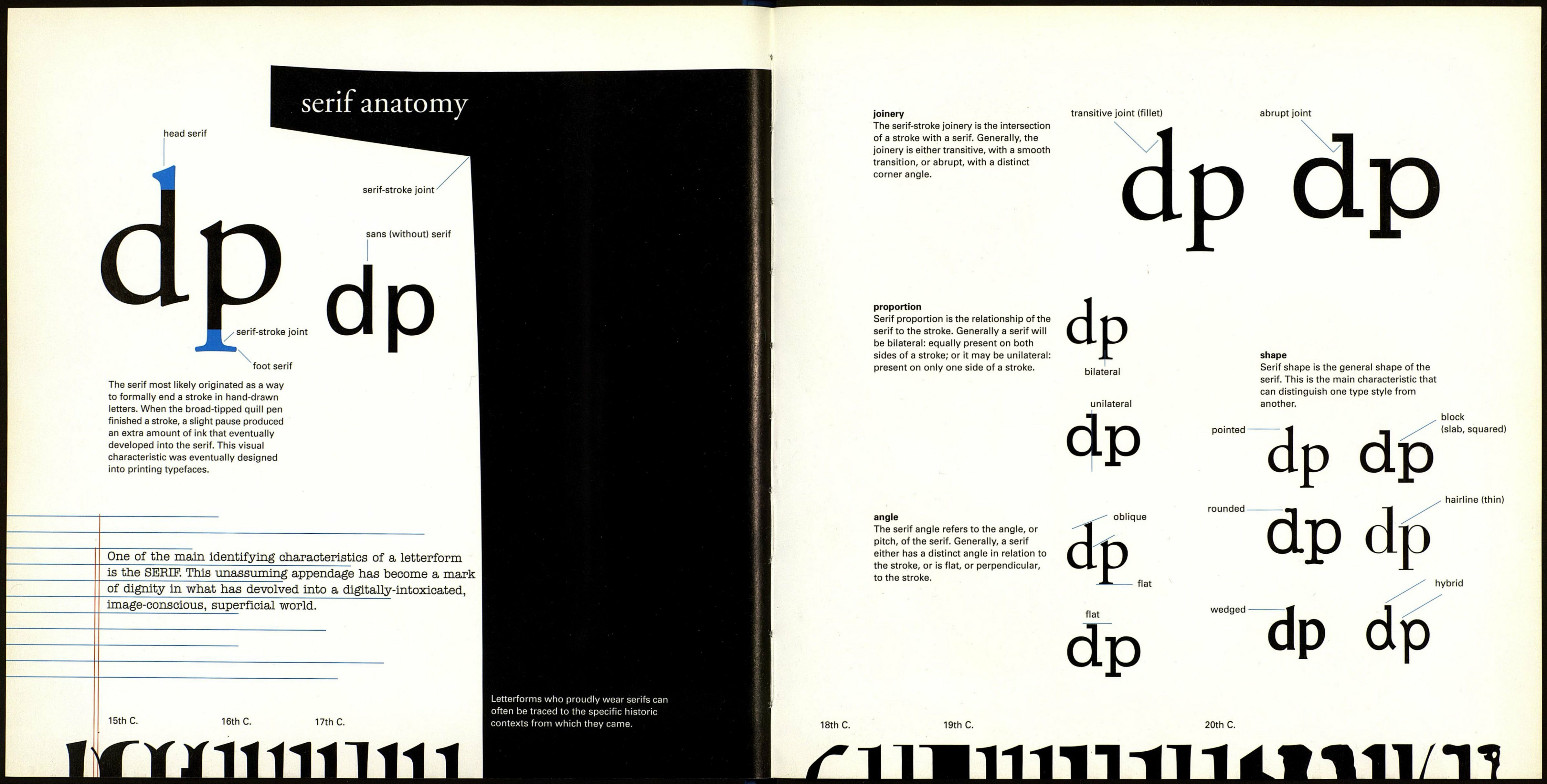 Standard
head serif
ascender
terminal
eye //
apex
shoulder
hairline . beak I bowl
Typeface
J I descender
* foot serif
Anat
crossbar
P
spur
omy
tall
counter
counter link
loop
Strokes are the elements that form the body parts of letters.
Many of the body parts of letterforms have the same names
as human body parts.
ceo âtiL
bdpqac ас ijru«""
hmntu i Ti nr
bdhkl1
11 1 1
CDGOQC X С С
AM VW Л VV V
BEFHIKLPR ] ] ] 1 III 111
BEF111
BPR™"
Many healthy letterforms share the same parts. This helps
in understanding the alphabet as a system of symbols. It
also helps in reconstructing damaged characters, and
transplanting appendages to other victims of typographic
violence.