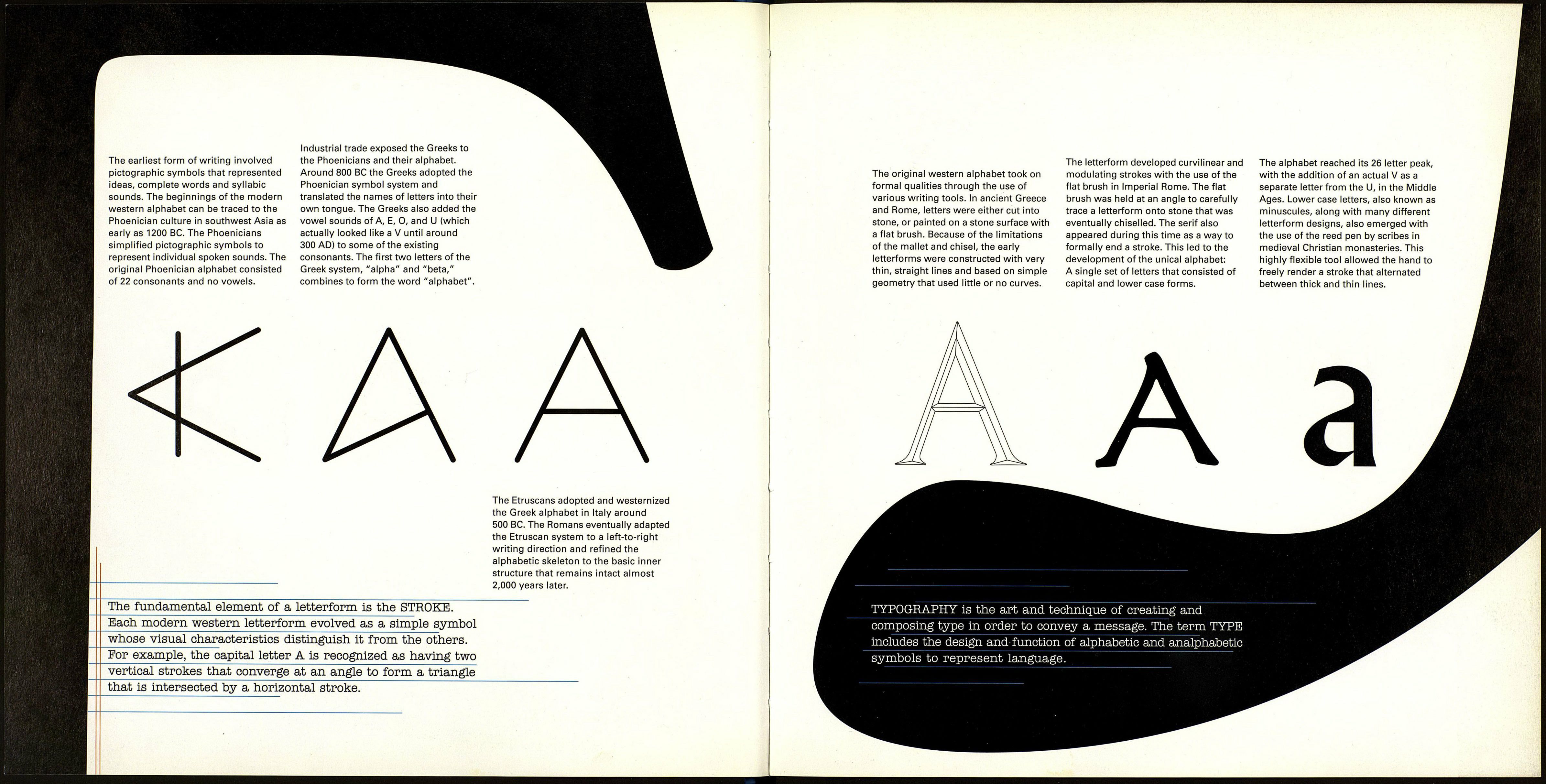 î
л
At ISO headquarters, we visit the top-secret Laboratory of
Forensic Typography. This operation is a literary scrap heap
of bits and pieces from all types. Here, detailed typographic
knowledge is applied to legal matters. A high level of precision
is important in this facility, where the outcome of a case can
he determined by a factor as small as the width of a stroke.
Y
\
Л
1 tv
I
'i
Are you certain I am allowed in there?"
Dingbat quips upon seeing the typographic
appendages piled outside a door that
reads: "ONLY CHARACTERS OF SOUND
BODY AND MIND BEYOND THIS POINT!"
Finding no humor in Dingbat's remark, I inform my young
partner that an understanding of the SIX FUNDAMENTALS
OF TYPOGRAPHIC JURISPRUDENCE is the key to a successful
career in legibility enforcement. This begins with the first
fundamental: ANATOMY.
V