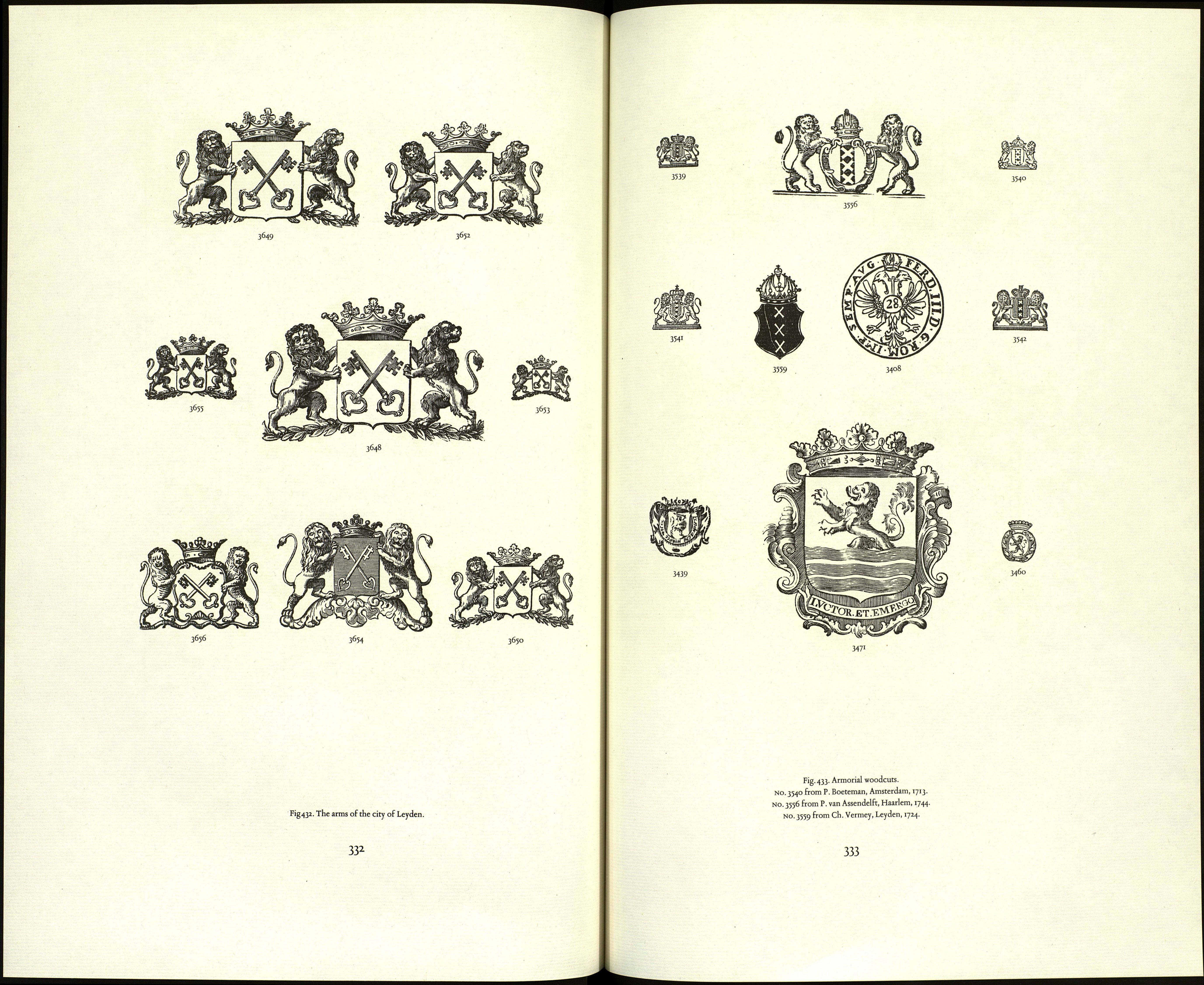 Збю
3598
3605
Збоб
36і9
359°
Збоо
Fig.430. Woodcuts by С. van Noorde.
The arms of Alkmaar (nos. 3599,3600,3619), De Rijp (no. 3598), Heemstede (no. 3610).
33O
3603
3625
Fig. 431. Armorial woodcuts.
nos. 3608 and 3609, the arms of Beverwijk, were cut by C. van Noorde and were bought at
the auftion of Michiel van Leeuwen, Haarlem, 1772.
331
�583770987