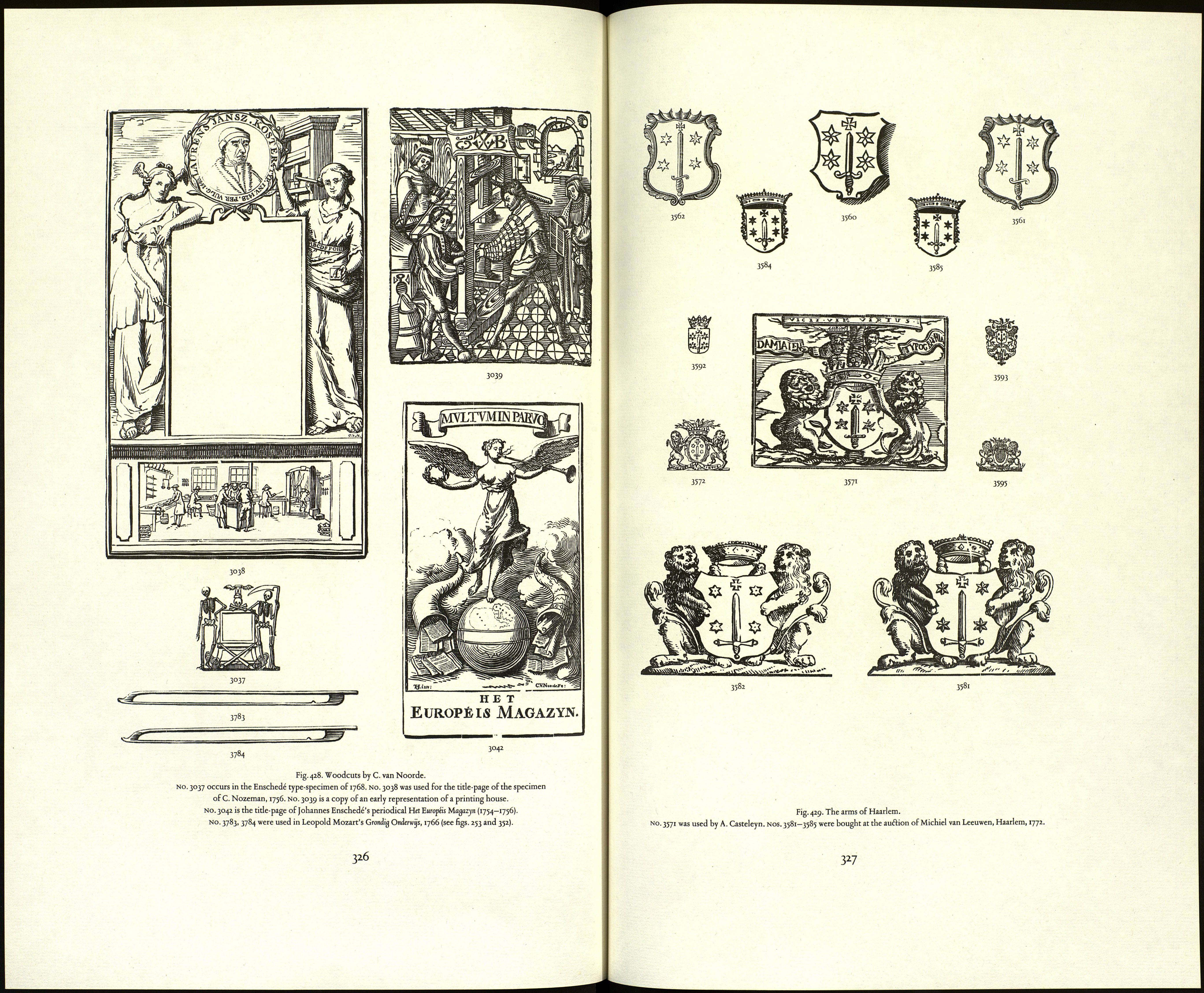 Fig.426. (continued ; nos. 2864-2871).
324
3034
3035
3036
3040
Fig. 427. Woodcuts by С. van Noorde.
nos. 3034, 3035 are copies from woodcuts used by Gheraert Leeu and Jacob Bellaert in the fifteenth century.
no. 3036 is a copy of the device of Johannes Andreae, who printed at Haarlem in i486.
no. 3040 is a copy of the device of Jodocus Badius Ascensius with one of the earliest representations of a printing press.
325
67