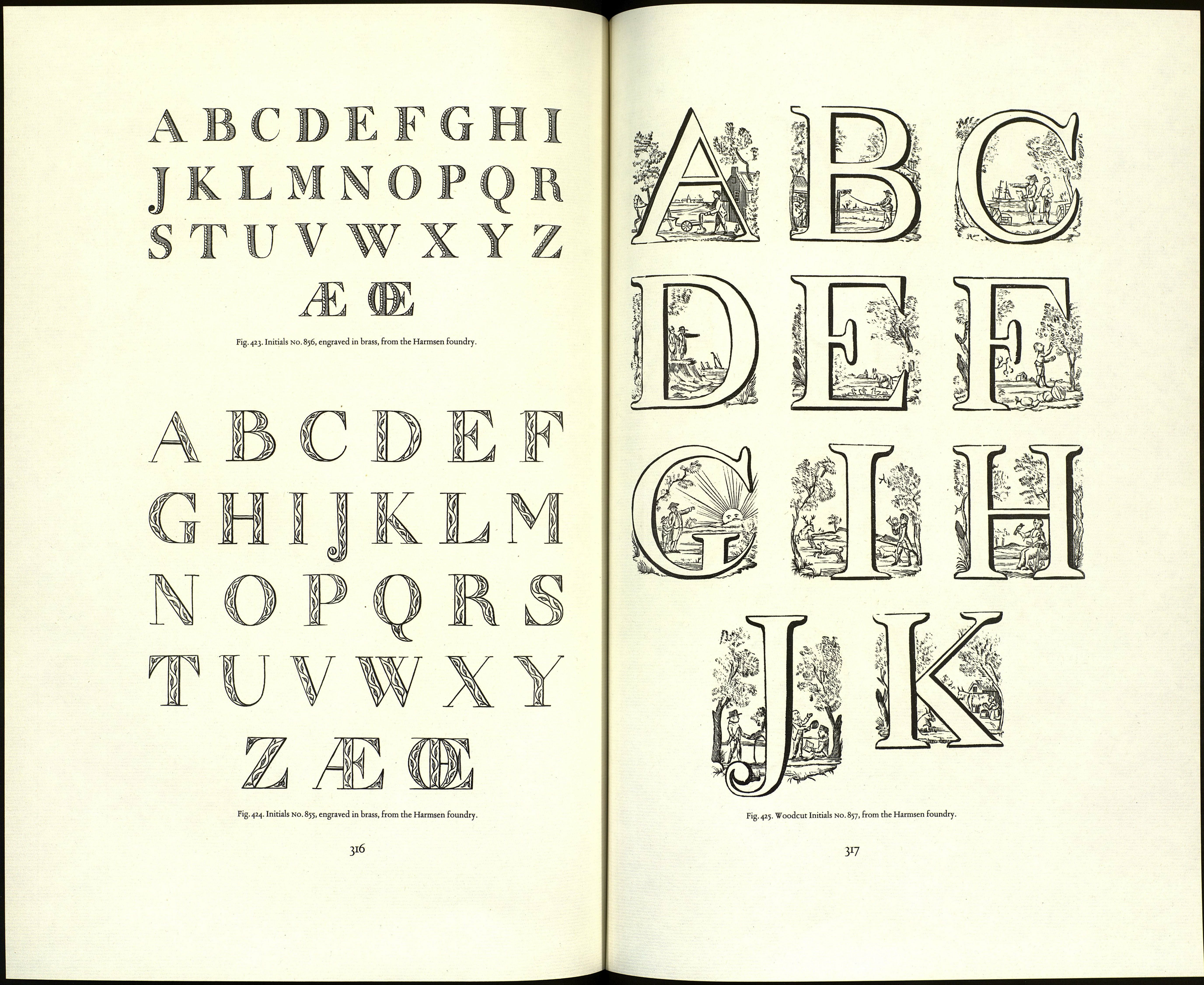 Fig. 422. Initials no. 854, engraved by P. Versteegh at the end of the eighteenth century.
34
ORNAMENTAL INITIALS
So far as I know the foundry of De Groot had nothing in the way of woodcut
letters.1 It may be that Hendrik van Staden, of Amsterdam, who should, as I think,
be considered as successor to the business of De Groot,2 added some to the stock
of the foundry. At all events, since 1798, when the firm was taken over by Gerrit
Harmsen & Comp., on the Leidsegracht near the Herengracht, a number of original
blocks for making cast ornamental initials was acquired.3 There was little elegance
about these woodcuts ; nevertheless, I show them as illustrations of the depressed
state of the art at the time. The Ornamental initials No. 855 and No. 856 of our inventory
(figs. 423, 424, p. 316) are engraved in brass but printed from reproductions. The
set of Ornamental initials No. 857 (fig. 425, pp. 317—319) is printed from electrotypes
made from the original woodcuts which were acquired with the stock of Harmsen
& Comp, in 1818.4 It is a pity that these last are so remarkably ugly.
The woodcut ornaments, tailpieces, and headbands of the eighteenth century
in our collection are printed on pp. 320—362 (fig. 426—452). The remark that I
made on the difficulty of dating with reference to the blocks of the seventeenth
century applies to these also. I have no sure way of finding out their origins; they
were numbered and inventorized haphazard without regard for chronological
order, and what was entered as an original design may well be a copy. That being
so, it is most unlikely that all the blocks placed here were cut in the eighteenth
century: some will be older and some first saw the light of day in the nineteenth
century. If I tell the reader that there are nearly 9,000 of these blocks in our
printing office and typefoundry, I feel sure I may count on his indulgence.
[1] Initials of the kind are not shown in his specimen-
book of 1781 (see List of type-specimens no. 129) nor is such
material mentioned in the Lyst der pryzen (List of the prices)
which belongs to it.
[2] Since this was written a type-specimen has come to light
showing that De Groot moved his foundry to Belgium some
time after 1781 : Épreuve des caractères qui se jondoient ci-devant à la
Haye dans la [onderie de J. de Groot, présentement établie à Malines. 1788.
List of type-specimens no. 134. Kosstitann (p. 168), however, states
unambiguously that De Groot's business was continued in
The Hague after his exile to Mechelen late in 1787 or in
1788. The only trace of Hendrik van Staden in the Museum
Enschedé is a specimen of a single type, headed : Nieuwe St.
Augustijn Romijn, naar de snee van Mr. Dido à Paris. Amsterdam,
n.d. (1792 ?), List of type-specimens no. 138.
[3] Eight different sorts of Opgeslagen gefgureerde Icapitaalen
(Cast ornamental capitals mounted on wood) are shown in the
Letterproef van Harmsen e/ Co. te Amsterdam. The preface is dated
Amsterdam, 1 January 1804. List of type-specimens no. 146.
[4] See P- 392-
3^