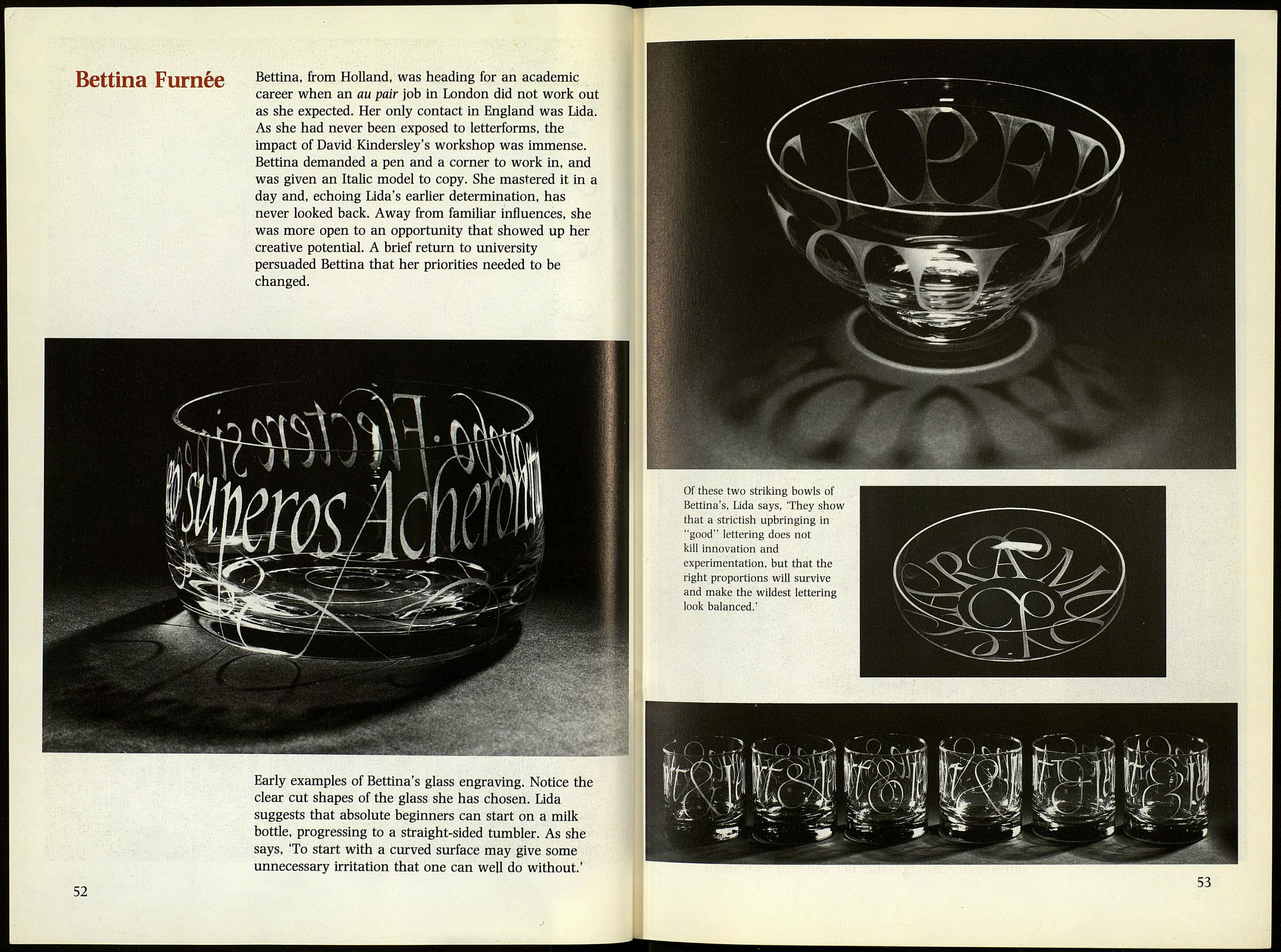 Bettina Furnée
Bettina, from Holland, was heading for an academic
career when an au pair job in London did not work out
as she expected. Her only contact in England was Lida.
As she had never been exposed to letterforms, the
impact of David Kindersley's workshop was immense.
Bettina demanded a pen and a corner to work in, and
was given an Italic model to copy. She mastered it in a
day and, echoing Lida's earlier determination, has
never looked back. Away from familiar influences, she
was more open to an opportunity that showed up her
creative potential. A brief return to university
persuaded Bettina that her priorities needed to be
changed.
Of these two striking bowls of
Bettina's, Lida says, 'They show
that a strictish upbringing in
"good" lettering does not
kill innovation and
experimentation, but that the
right proportions will survive
and make the wildest lettering
look balanced.'
Early examples of Bettina's glass engraving. Notice the
clear cut shapes of the glass she has chosen. Lida
suggests that absolute beginners can start on a milk
bottle, progressing to a straight-sided tumbler. As she
says, 'To start with a curved surface may give some
unnecessary irritation that one can well do without.'
52
53