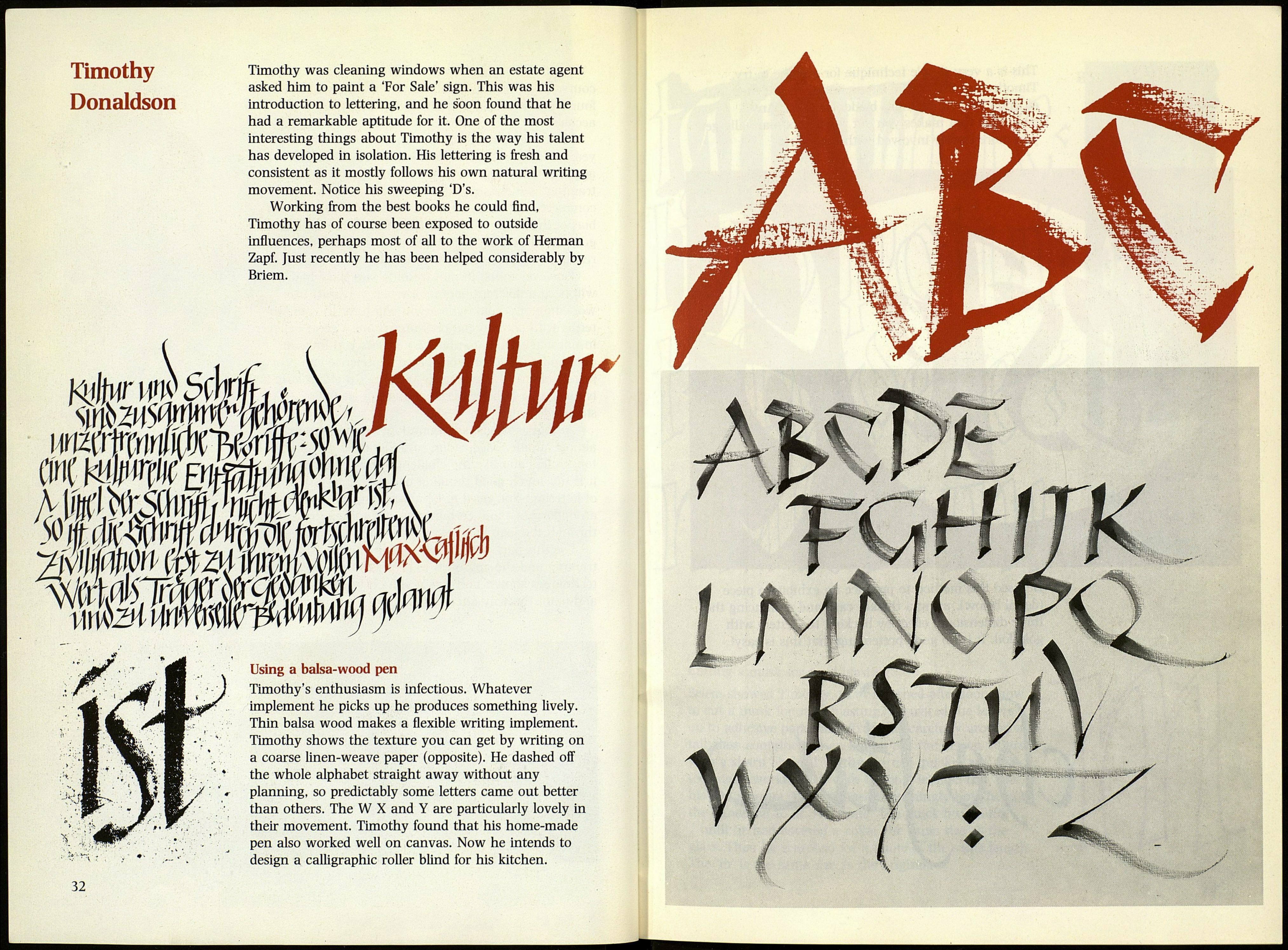 Timothy
Donaldson
Timothy was cleaning windows when an estate agent
asked him to paint a 'For Sale' sign. This was his
introduction to lettering, and he soon found that he
had a remarkable aptitude for it. One of the most
interesting things about Timothy is the way his talent
has developed in isolation. His lettering is fresh and
consistent as it mostly follows his own natural writing
movement. Notice his sweeping 'D's.
Working from the best books he could find,
Timothy has of course been exposed to outside
influences, perhaps most of all to the work of Herman
Zapf. Just recently he has been helped considerably by
Briem.
tste
one ШщштШм i
Mtvr
ФЩ f
Using a balsa-wood pen
Timothy's enthusiasm is infectious. Whatever
implement he picks up he produces something lively.
Thin balsa wood makes a flexible writing implement.
Timothy shows the texture you can get by writing on
a coarse linen-weave paper (opposite). He dashed off
the whole alphabet straight away without any
planning, so predictably some letters came out better
than others. The W X and Y are particularly lovely in
their movement. Timothy found that his home-made
pen also worked well on canvas. Now he intends to
design a calligraphic roller blind for his kitchen.
32