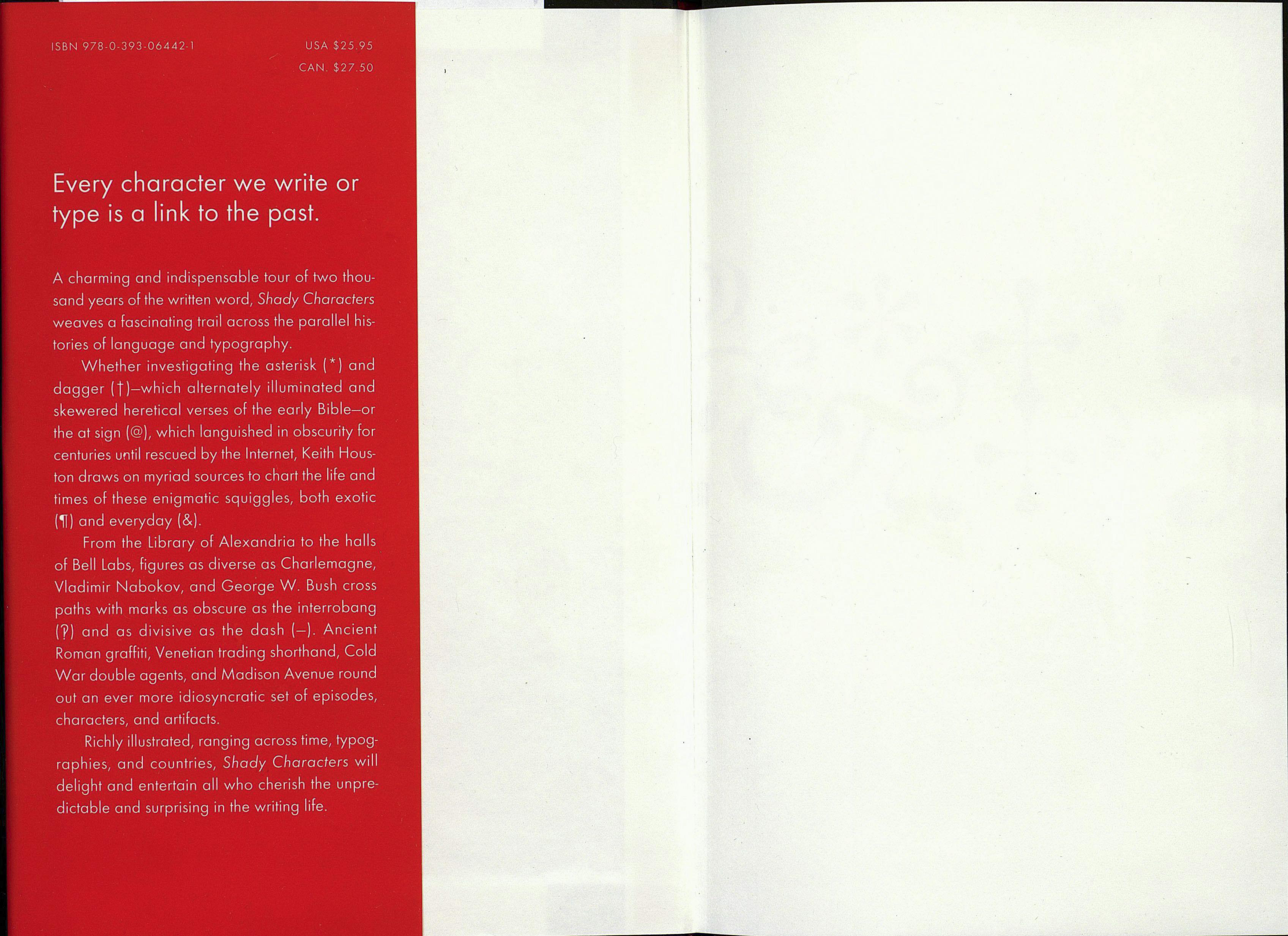 ISBN 978-0-393-06442-1
USA $25.95
CAN. $27.50
Every character we write or
type is a link to the past.
A charming and indispensable tour of two thou¬
sand years of the written word, Shady Characters
weaves a fascinating trail across the parallel his¬
tories of language and typography.
Whether investigating the asterisk (*) and
dagger (t)—'which alternately illuminated and
skewered heretical verses of the early Bible-or
the at sign (@), which languished in obscurity for
centuries until rescued by the Internet, Keith Hous¬
ton draws on myriad sources to chart the life and
times of these enigmatic squiggles, both exotic
(If) and everyday (&).
From the Library of Alexandria to the halls
of Bell Labs, figures as diverse as Charlemagne,
Vladimir Nabokov, and George W. Bush cross
paths with marks as obscure as the interrobang
(?) and as divisive as the dash (—). Ancient
Roman graffiti, Venetian trading shorthand, Cold
War double agents, and Madison Avenue round
out an ever more idiosyncratic set of episodes,
characters, and artifacts.
Richly illustrated, ranging across time, typog¬
raphies, and countries, Shady Characters will
delight and entertain all who cherish the unpre¬
dictable and surprising in the writing life.