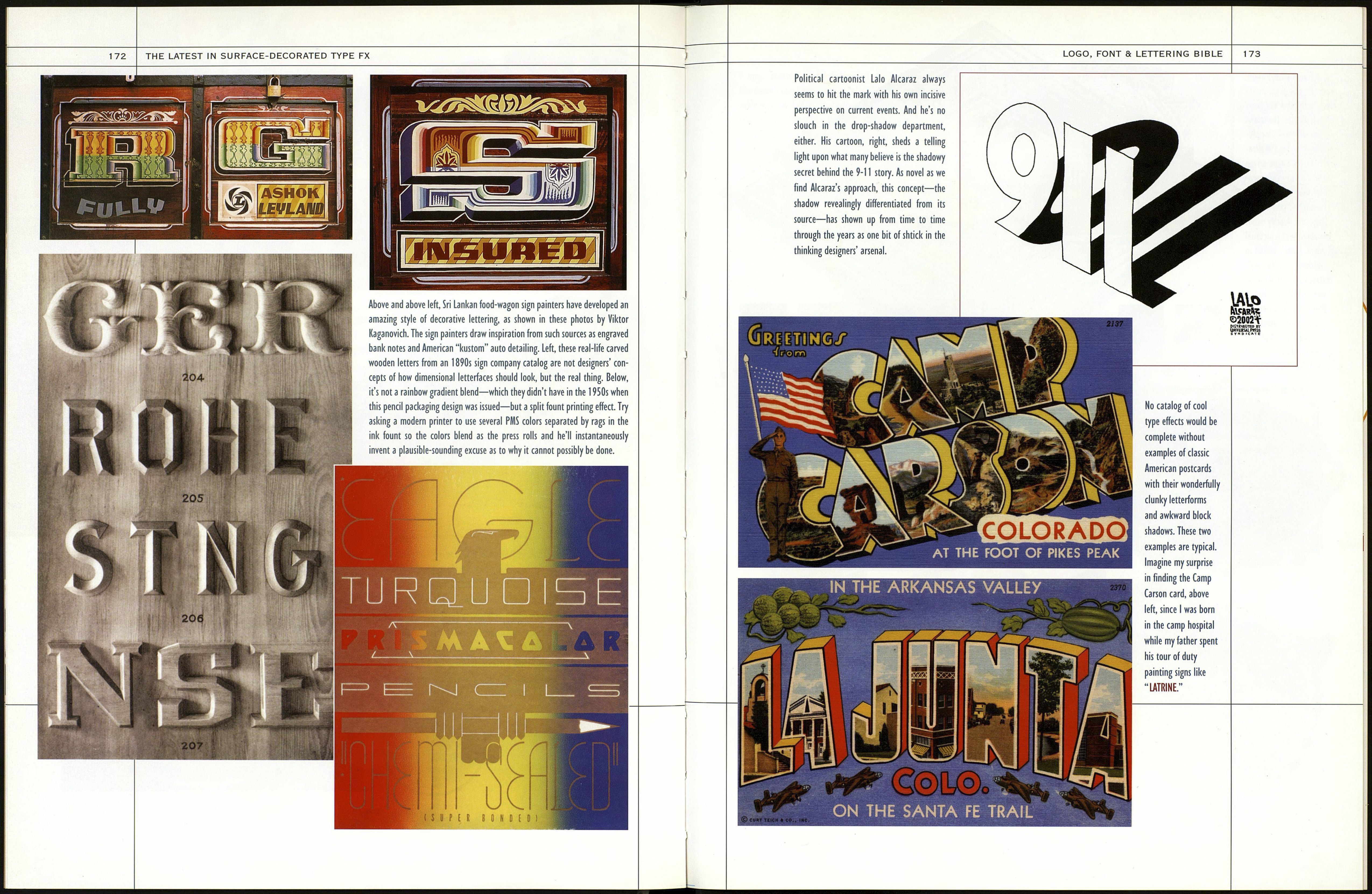 170
LEAVE OTHER DESIGNERS IN YOUR DROP SHADOW
Right, from a 1932
edition, the Fortune
magazine logo was
designed by Thomas
Cleland. Drawn with
pen and ink, the letters
appear to have been cut
from platinum. By 1942,
below right, the logo had
become more stylized,
though an airbrushed
version retained the
original dimensional
effect.
SION LAYOUTS.
CHOICE
Fruits
Bros
I с
V'.
Above, a page from an 1892 sign lettering manual, showing two
styles of drop shadows and elegant floating baselines. In those days,
the rule was to place a period after every word or phrase. Silly, huh?