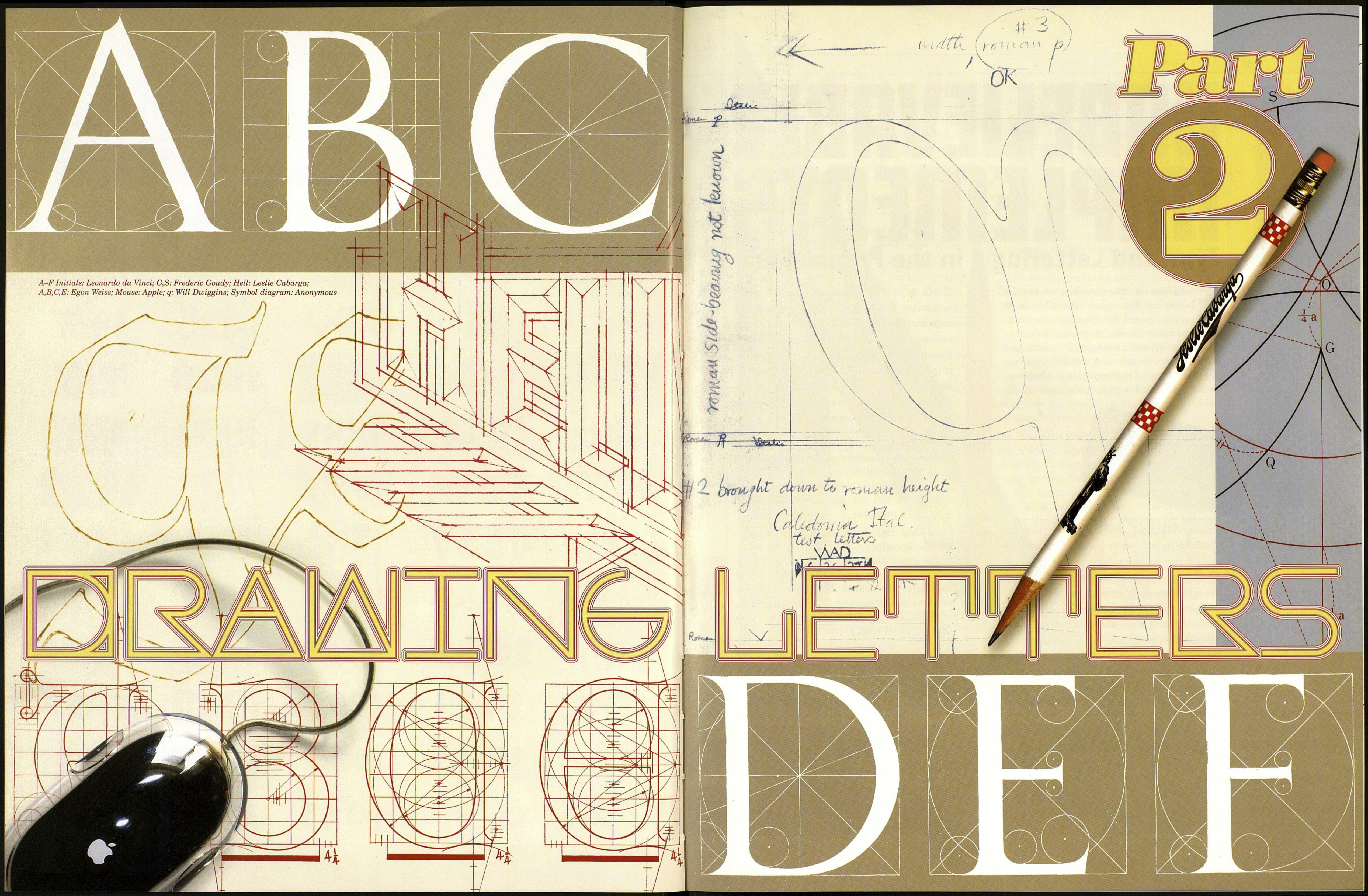 58 RESOURCES: COUNT ON NUMBERS TO MAKE LOGOS
Resoui'ces:
NUMERALS
Opposite: A. Luscious old-style numerals by Fred Cooper from Lettering, 1926.
B. Oswald Cooper's sleek sans-serif old-style numerals, from American Alphabets,
■ V Щ0 ■■■ III IllliV 1930. C. Typical 1930s poster numerals from Kobalt Bold by Leslie Cabarga. D.Art
Here are numerals spanning 570 years. Sources include mason's marks, old manuscripts, Nouveau numerals byJ.M. Bergung from his book Art Alphabets and Lettering, 1918.
iron work, gravestones, wood and copper engravings, wood and metal types, and present- E. Engraved gothic numerals, also by JJ. Bergung. F. Old-style numerals from
day digital fonts. At least one hundred potential font ideas (not counting the existing fonts) Matthew Carter's Big Caslon. G. Modern cap-height numerals from Richard Lipton's
reside on these pages. I made current this collection of numerals from an old German book. Detroit Bodoni. H. Unique set of numerals from Paul Rennen Futura Black.
)*X9o
m
i

ІЛѴ\ |Уо8 lifo

Л&>$ Ç51£ r*70

"TOSO

,db;9Ö

to ЛУОО^,

l?7l

«Г

•І170 )iz

)Г9Г

j6î2

і(ГАЗ

XÓSÓ
J 713
J7)6.

і666. І7 г +

о

X 7Z6

1234567S9O ¡}|

11456789

234567S9

LOGO, FONT & LETTERING BIBLE | 59

OI23456789

0123456789
01234587»»

1734 1798 «««* X9Z2 1954

J 7 б S.
I/Si

щ

Ш

хит

S— e^ogcyj—

1857 1Ç25

1928

1929

Î885 1932

/933

1934
1937

О ЧИП

ì*4

g Ol

I

s

1Ô97

/905

1956

1957

19«

mi

iti

M

A

•:i:i::

1942 7995

1945 sgjo-i

1913 AP47 a005