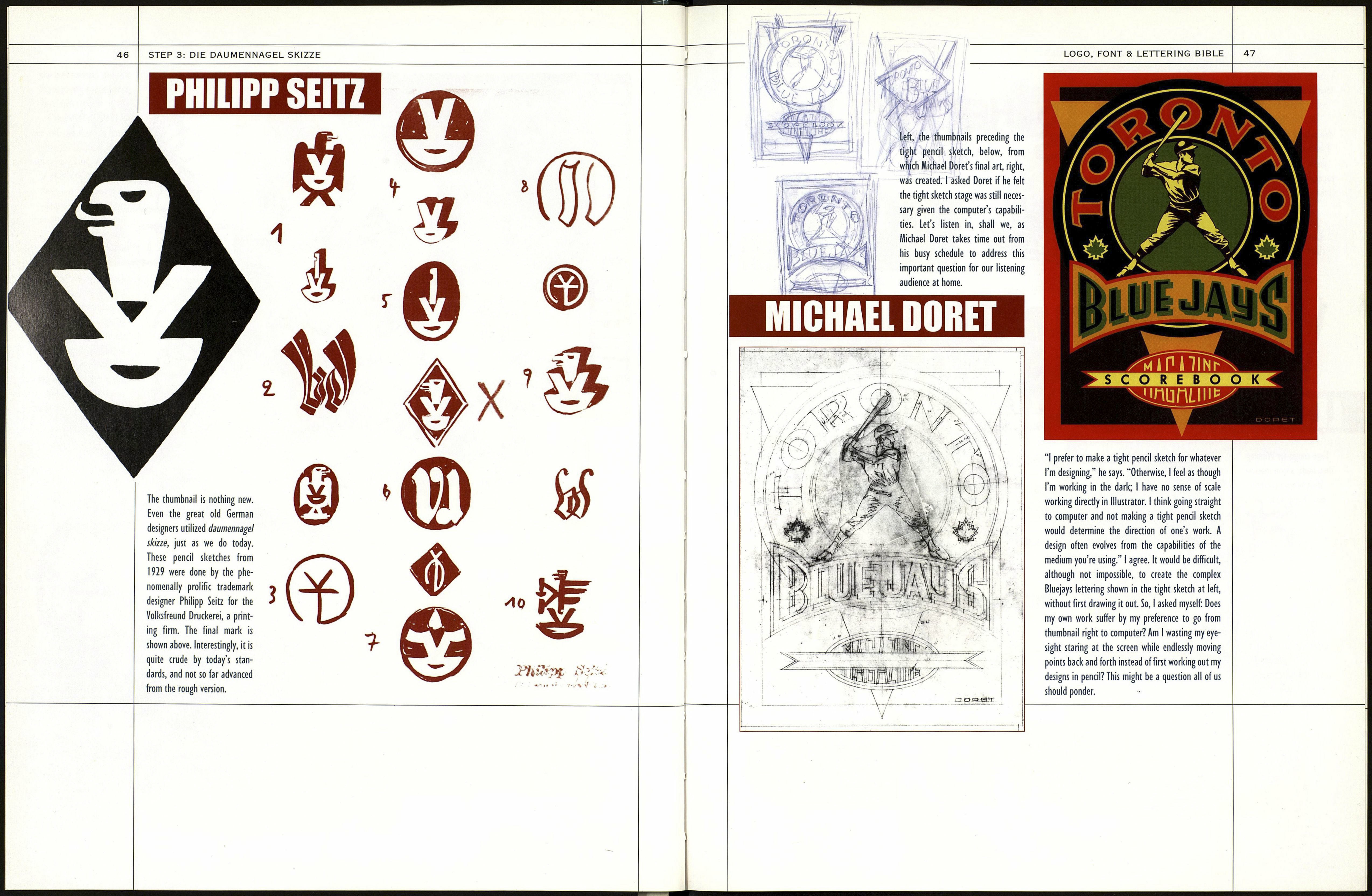 HOW TO DESIGN A LOGO IN 3 OUASI-EASY STEPS
RLG
<ê ^ 5
"ТЕГ"
Cr
Here are more Cooper monogram sketches. Designing
monograms became one of his hobbies, something he
offered free to friends like Marione R. Derrickson, above.
The very name "Rube Goldberg" has become synonymous
with any contrivance that brings about by complicated
means what could have been accomplished simply. Left,
the "Goldberg Variations," as I like to call Cooper's page
of roughs for the legendary cartoonist, may seem
Goldbergian as they inexorably wend their way to a fin¬
ished design that is a caricature and monogram in one.
Far left, Clarence Hornung
brandishes a grease pencil
(Magic Markers didn't exist
in 1940) as he refines a
series of rough sketches for
the Richfield Oil Company's
corporate identity program.
In the immersion stage of
his process, Hornung took
inventory of the competi¬
tion's logo shapes, left, to
ensure that Richfield's
would be unique and dis¬
tinctive. The final result
appeared on all the comp¬
any's products and on its
service station signage,
bottom left. Below, from
the 1920s, one of Hornung's
pencil roughs for an elabo¬
rate border design,
nterestingly, he preferred
to rough-in masses first,
and later get specific about
the ornamentation.