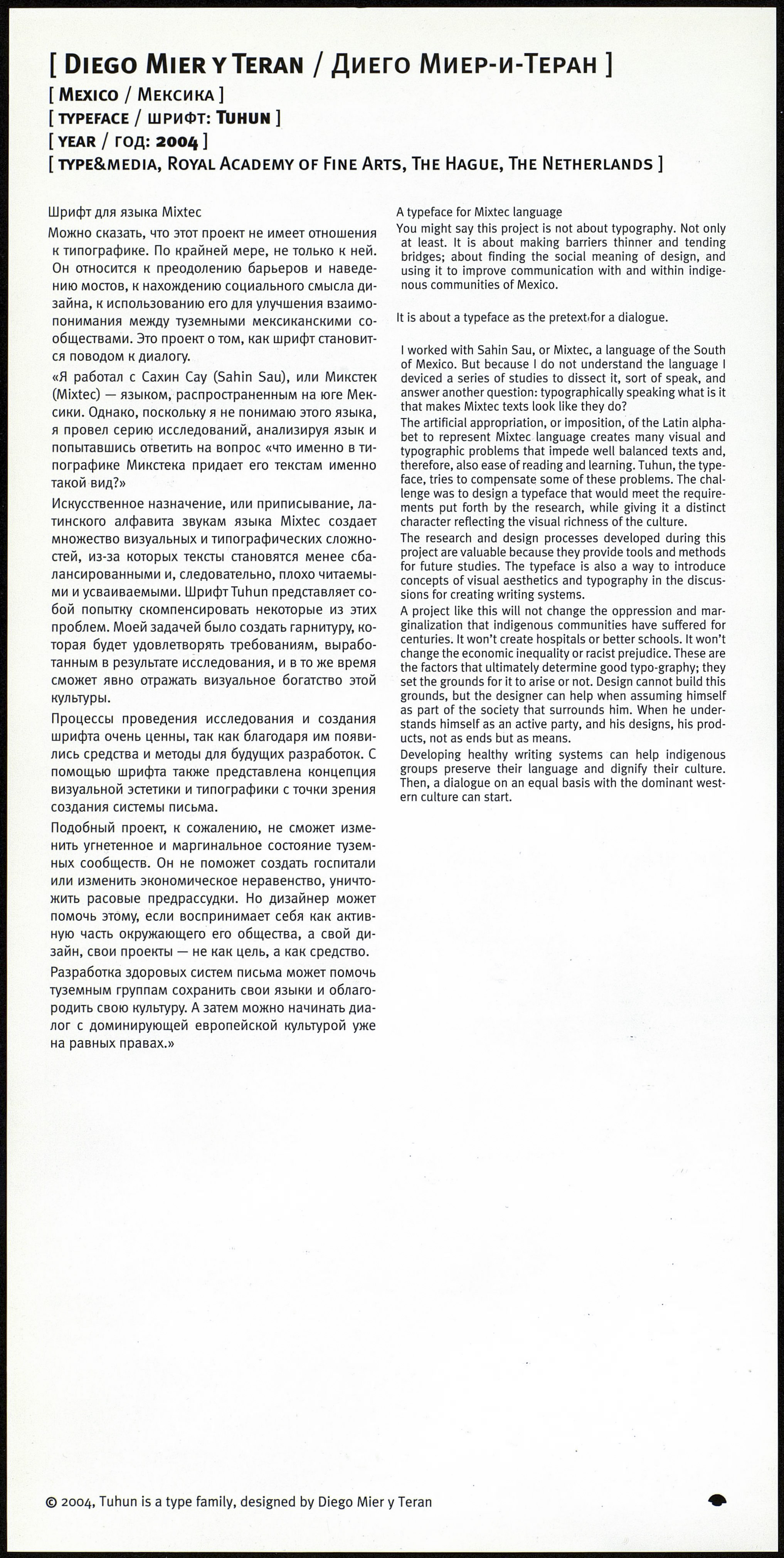 You might say this project is not about typography.
Not only at least. It is about using the social meaning
of design to improve communication with and within
indigenous communities of Mexico.
The challenge was to meet the requirements put forth
by research, while reflecting the visual richness
of the Mixtee culture, and paying attention to the special
characters used in Mixtee language.
It is about Tuhun, a typeface as the pretext for a dialogue.
ABCDEFGHIJÏKLMM
ÑOPORSTUVWXYZ
TUHUN
A typeface for Mixtee language
by diego mier y terán
abcdefghijiklmn
ñopqrstuvwxyz
abed efg hijtklmn
ñopqrstuvwxyz
1234567890
■rasi il inni aratili
ìk hi in ііккнкажккшіікі
квіігііімііѵіі[«іняіікііііікаііііііиііівмікнкаін
лііаіііііімікаіііініівік ini ікшмкніжккіжтіііні
i «ah il іііііівжккііііііквііііниіквіііішііаііівіѵнвв
жккіѵіііііві«вѵ!кквліівііііііиікв[ііііііівііііівікіів
® b f g q and w are characters not used in Mixtee
Study ot frequencies and patterns in a Mixtee text I luhunregular — limes New Koman