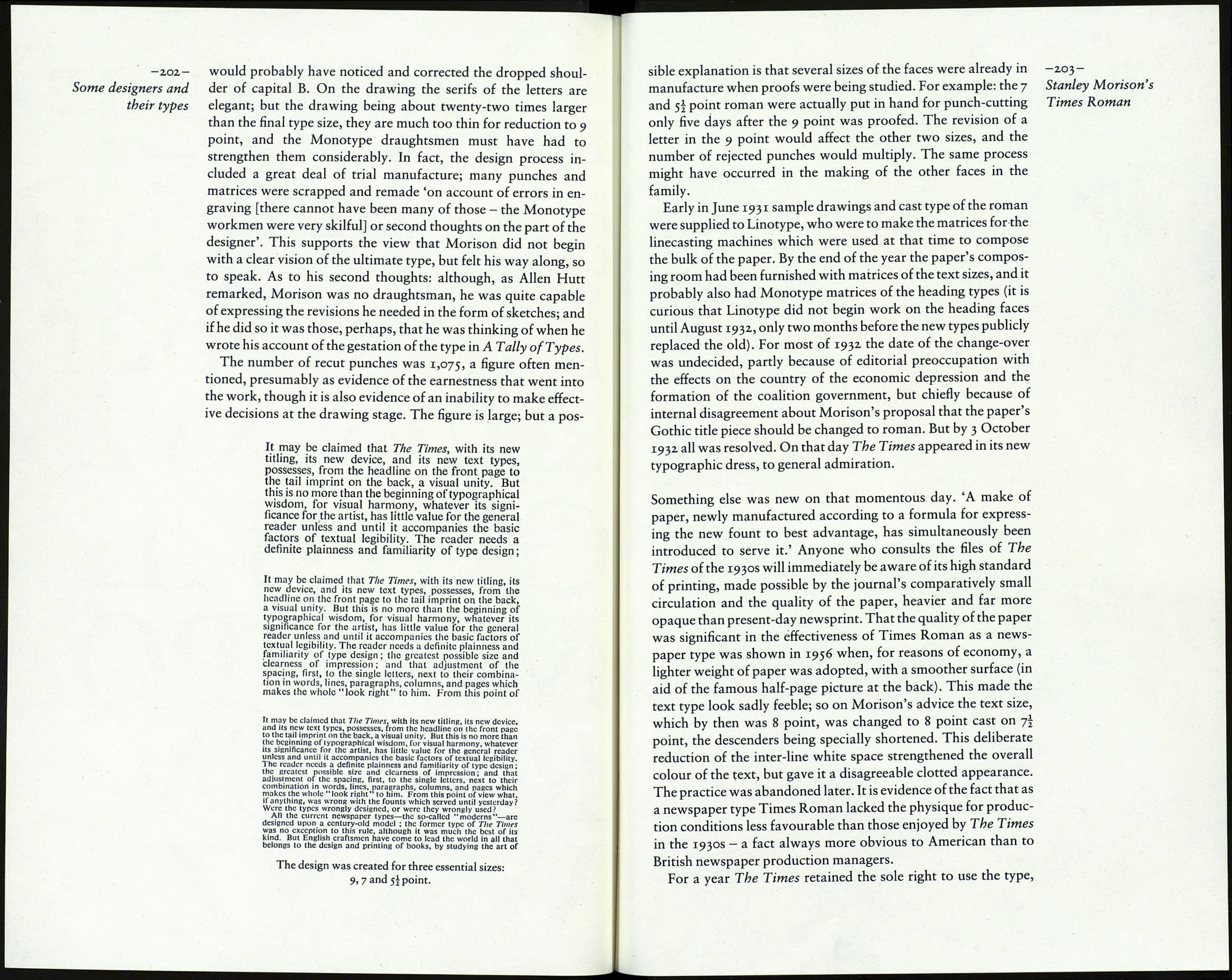 -200-
Some designers and
their types
abcde
fghijlm
ABCDEF
GHIKLMN
abcdefghijkl
Characters of Van den Keere's types of 1565 and 1573.
Senatus hoc intelligit, consul vidit :
hie tamen vivit. Vivit! imo vero
etiam in senatum venit : fit publici
J. C. Bauer's Neue Kirchenschrift, 1862.
example, he may have had a specimen of the Neue Kirchenschrift
made by the Bauer foundry in 1862; the type, a modernised old
style unusual for its time, is very similar to the final form of Times
Roman. It is hard, though, to take seriously James Eckman's
assertion in The Heritage of the Printer (1965) that Times Roman
was derived from the original De Vinne face, 'with a few changes
and adaptations'.
The capitals in Lardent's drawing of the roman alphabets con¬
tain several features - the sixteenth-century С and S, the pointed
On the facing page: Centre of R ~ whicn appeared in the first proof of the 9 point
Victor Lardent's drawings toman of 22 April 1931; but they were soon discarded. If he had
of the roman (reduced), turned the drawing sideways (always a useful thing to do) he
ABCDEF
abedefghij
klmnopqr
s tuvwxy z
GHIJKL
MNOPQ
RSTUV
WXYZ