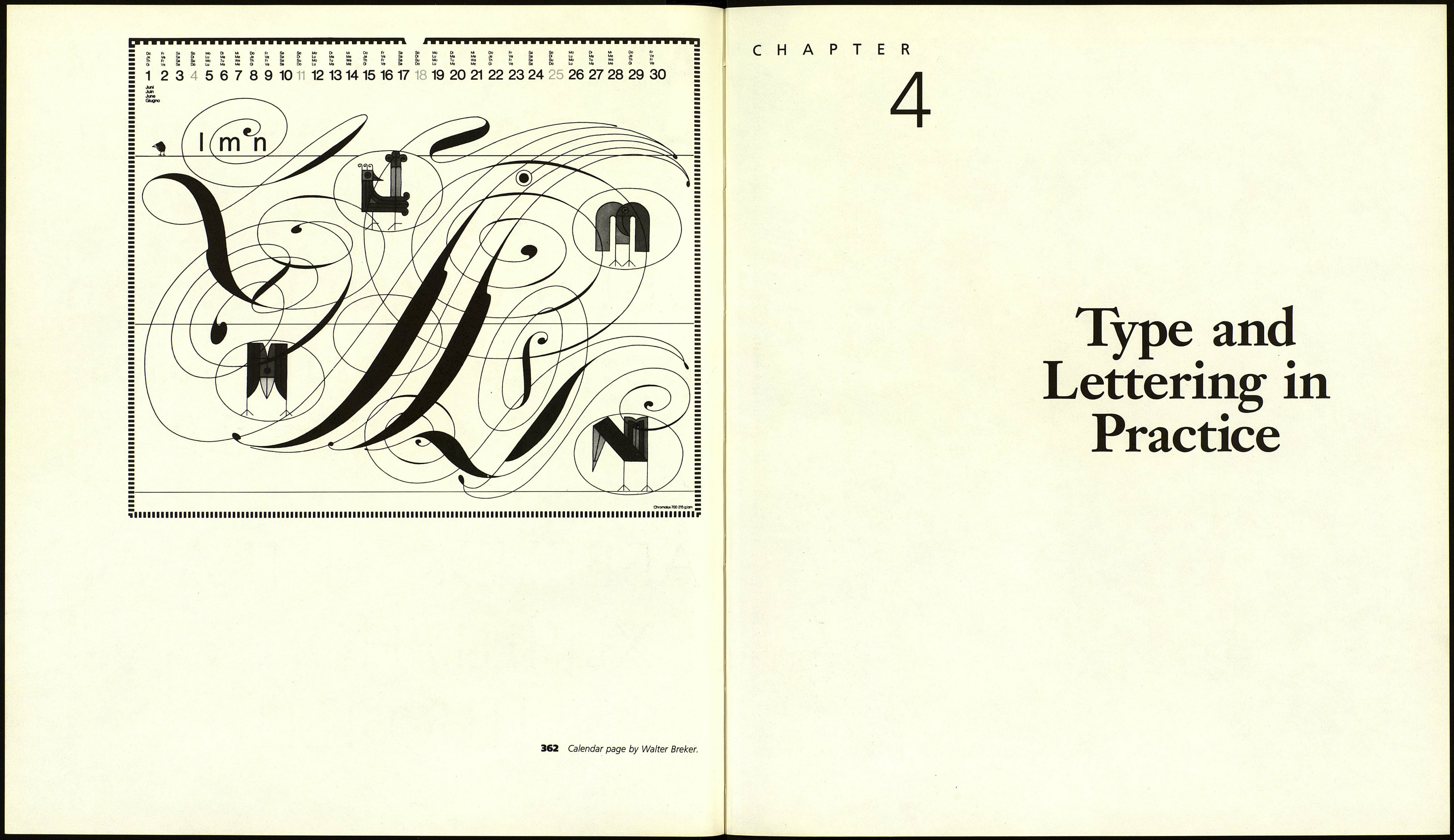 CYRILLIC
Experts differ on the exact history of the
Cyrillic alphabet, but this much is cer¬
tain: the earliest document dates to the
ninth century; in the thirteenth century
Cyrillic was securely established in the
East Slavic sphere of influence. The
majority of forms came from the Greek
majuscule uncials of the ninth to
eleventh centuries, the rest from Greek
ligature or the ancient glagolithic al¬
phabet. The oldest form of the Cyrillic
is called Ustav (uncial). An early, less
geometric development of it is the
Poluustav (half uncial). During the six¬
teenth century a late form of Poluustav
was the basis for typefaces. The fifteenth
century saw the emergence of a script
with budding ascenders and descenders.
Cyrillic was generally written with a
wide-nibbed pen for a stark thick-thin
contrast. In 1708 Tsar Peter I ordered a
reform of Cyrillic inspired by the Dutch
baroque styles. Both type and hand-
lettering were affected. The so-called
bourgeois style remained unchanged,
except for minor points necessitated
through evolving grammar.
Figures 359 and 360 show attempts to
write Cyrillic letters in a manner that is,
contrary to common practice, histori¬
cally compatible with the Latin scripts of
the Renaissance.
АББГДЕЖШМКСП
ожрэллюл
абвгдежезшшлмн
опрстуфхцчшыщ
ъаюяъ
aißzßmKcpüfwpcm юьйин
мапщчкыы ш,ъужа
359 Cyrillic capitals. Study by the author.
360 Cyrillic lowercase. Study by the author.
On page 167:
361 Top: Cyrillic sans serif. Designed by Wassil
Barakow. From Wassil Jontschew, Die Schrift
durch die Jahrhunderte (Lettering through the
centuries), Sofia, 1964. Bottom: Alphabet of
Cyrillic capitals in the style of a pen-lettered
roman. S.В. Telingater, Moscow, 1958.
166
АБВГДЕЖЗИИКЛМ
НОПРСТѴФХЦЧШ
ЩЪЬЮЯ
а б 8 г g еЖз и й кллл н o n
р с m у ф х ц ч ш щъ b ю я
1234567890
АБВГДЕЖЗИЙКЛМф
ХЦЧШЭНОПРСТѴ
ЩЮЯЫЪ
167