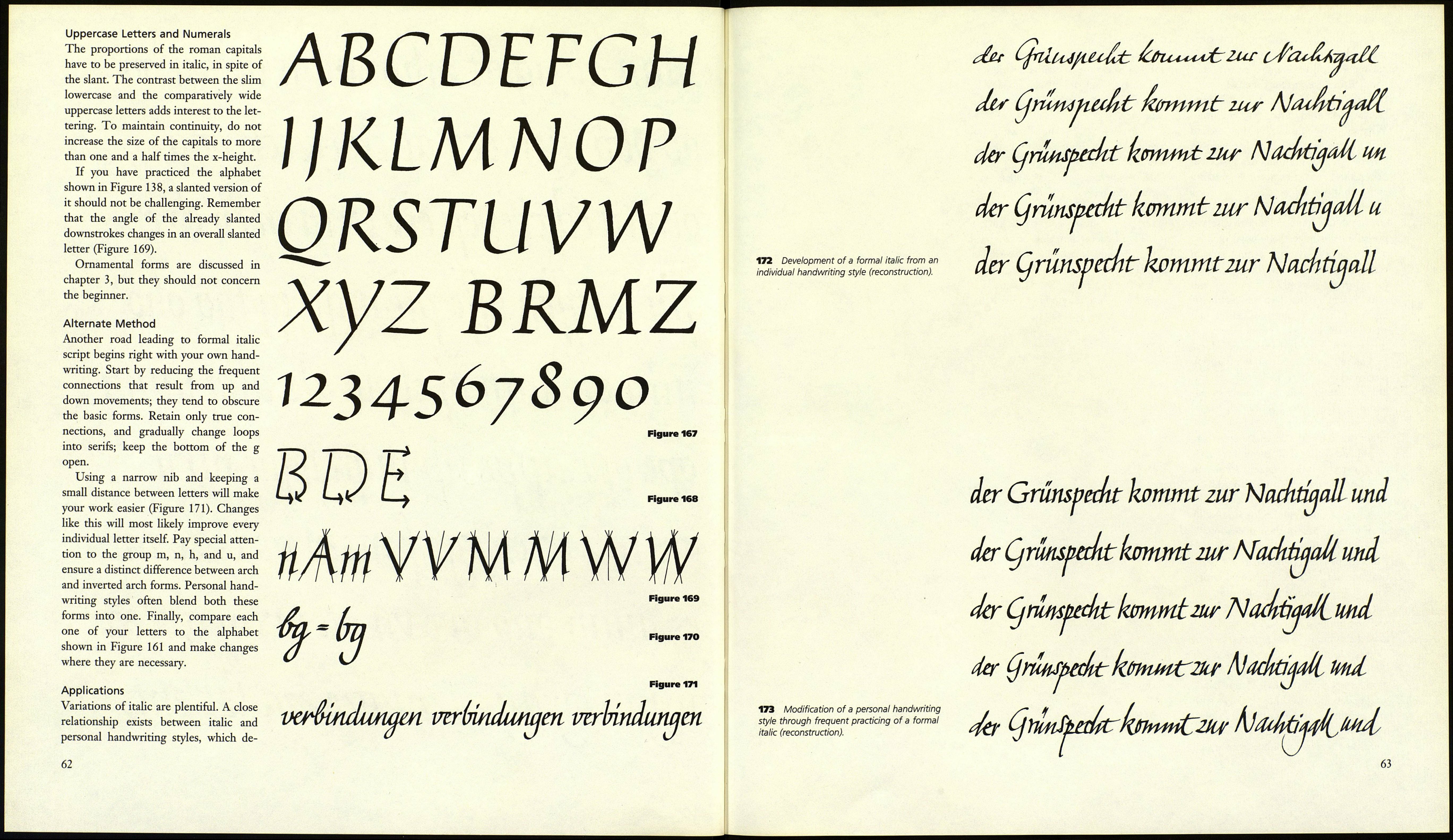 a v cet стй tin кі tti tío u лт Figue 66 hws v ri°s wok
VI /V LI I il ti/ U able combinations
cially at the waistline, to achieve a
smooth and flowing appearance. Form
only logical connections; do not force
/ / # И Keep comparing your work to a
model, and make large versions of par¬
ticularly troublesome letters at the edge
of your sheet as a constant reminder of
their correct shape.
arstuvwxiiz ßßjF
ahcdeakppßadaci
161 Italic.
162 Stroke directions.
nccnam
bmondmhv
mozürt satín cjlückl
auousauc tandem h
Figure 163
Figure 164
bb
aavoccutecc
kkrrrsstvvvvi
165 Incorrect forms.
On page 61:
166 Some letter sequences and possible con¬
nections.
60
man ab aa atmhmmbnbdmiba
obofammoœacckckeckcw
^ко^фіАпшптЫо Ào
min ovo min eneldo cus alb nwm
ореореарреіштаиопштгп
orsarzirrcnrarfmsmosùsotm
es mum ouowivnm mxm cpcitf
mum ou au mim oit tisi Шип
6i