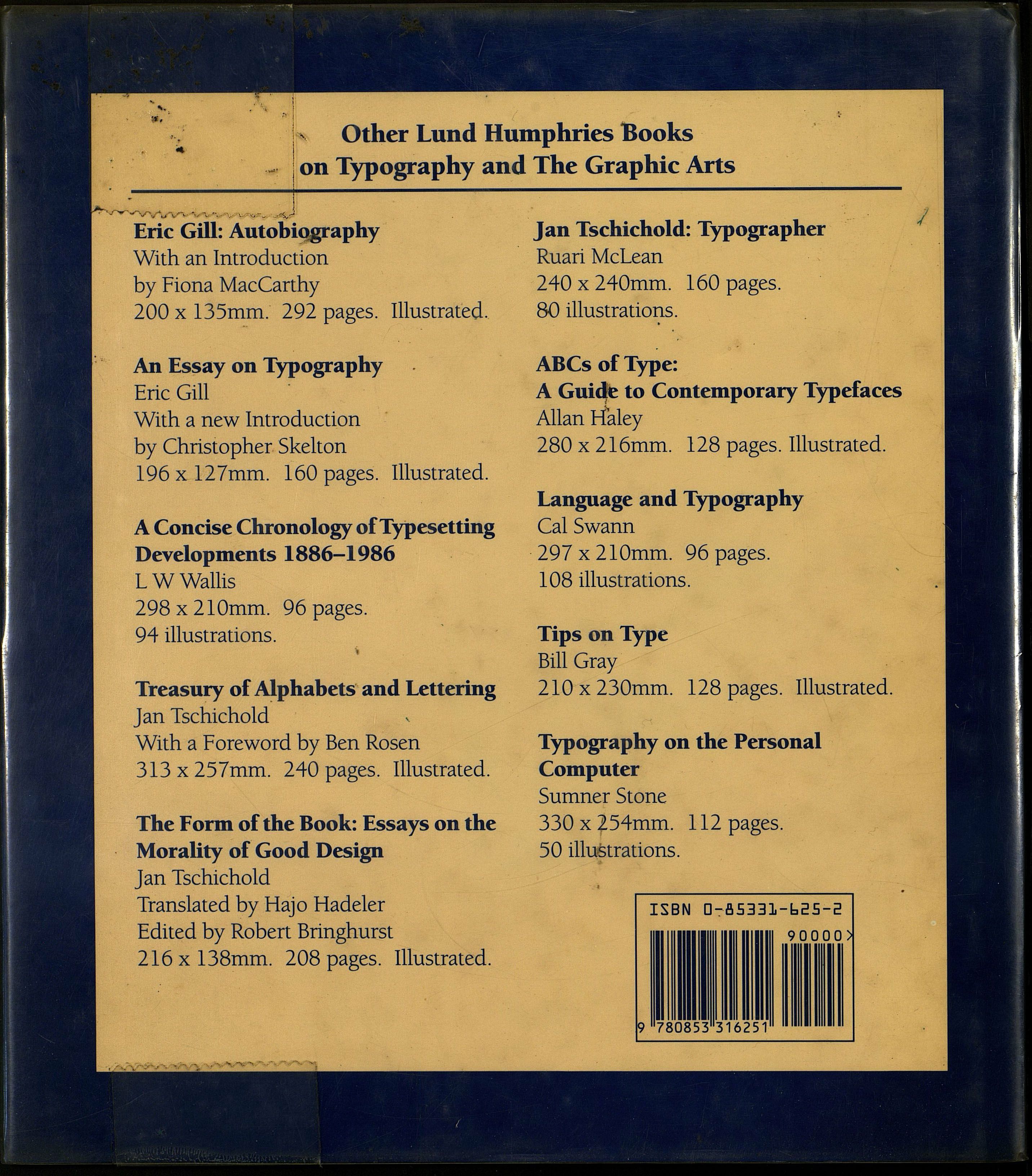 The volume is fully illustrated, with
each typeface reproduced in its full
alphabet, and is structured so that it
can be used by graphic design students
both in the classroom and for private
study. It also provides an essential
reference work for practising graphic
designers, art directors, and
commercial artists.
The author, Hildegard Korger, is a
professional calligrapher who teaches
at the School for Graphics and Book
Art in Leipzig.
564 illustrations
ISBN: 0-85331-625-2
Lund Humphries Publishers Ltd
Park House
1 Russell Gardens
London NW119NN