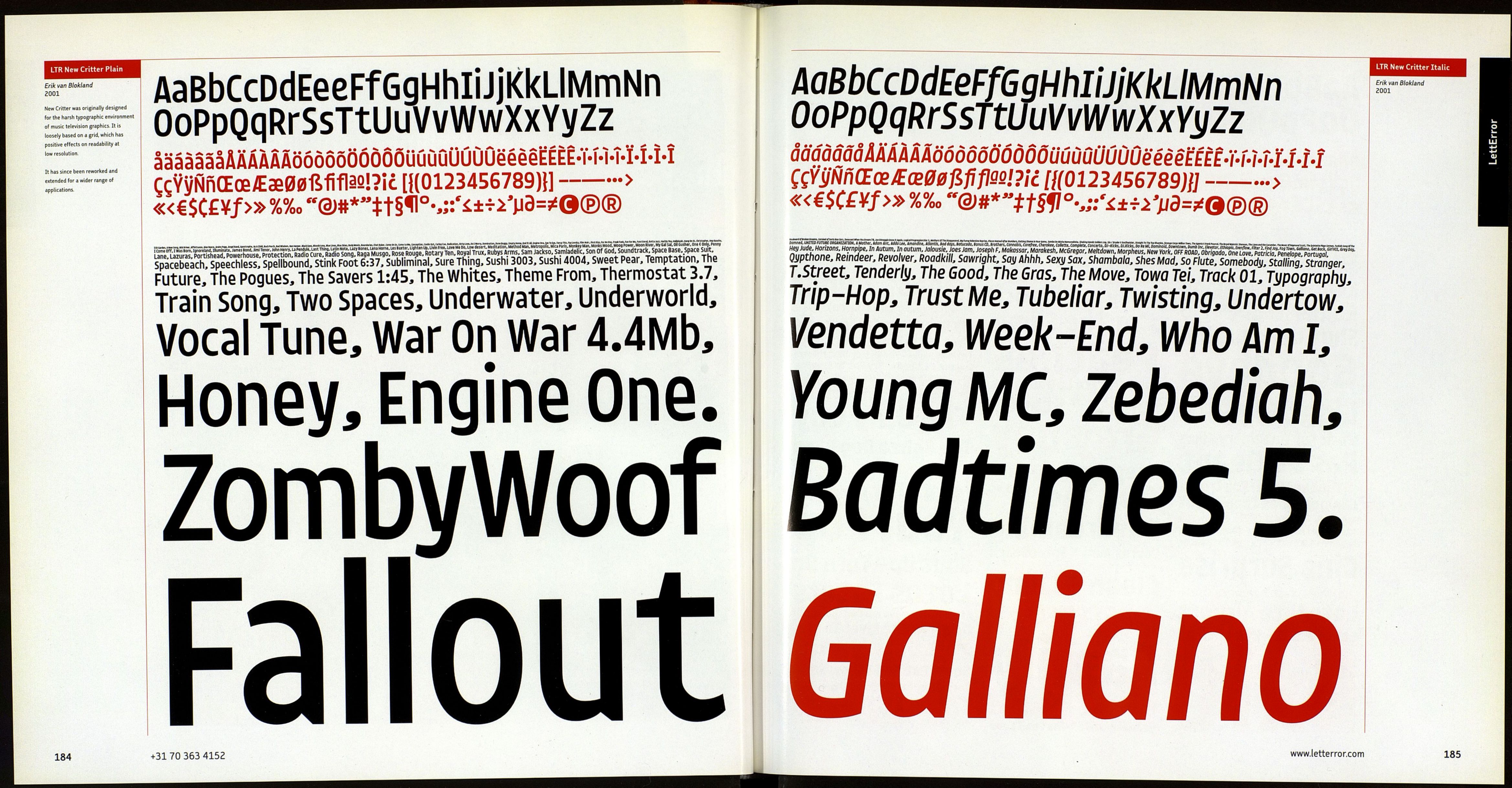 LTRBodoni Bleifrei
Erik van Blokland
Just van Rossum
1992
A typeface in three layers, based on
the lead type of a 24-point Bodoni.
The actual metal was scanned for the
Leaded weight The print of the same
page served as a model for the
Imprint weight. The Slugs weight was
added as a background.
The character set of this typeface is
limited, more or less, to what you see
here due to the amount of type we
started with. But what it misses in
accents and punctuation, it makes up
for in grime, smudges, extra dressing
and furniture
Create your own movable type print¬
ing office by stacking the fonts on top
of each other and applying different
colors to each layer, or even each
character.
LTR Bodoni Bleifrei Impnr
LTR Bodoni Bleilre
LTR Bodoni Bleifrei Slugs
abcdefghijklmnopqrst
uvwxyz üäö ß!?&&
ABCDEFGHLJKLMN
OPQRSTUVWXYZ
0123456789
ЩІЦеажі*!
Unleaded
Mi lift i BBS!
182
+3170 363 4152
www.letterror.com
183