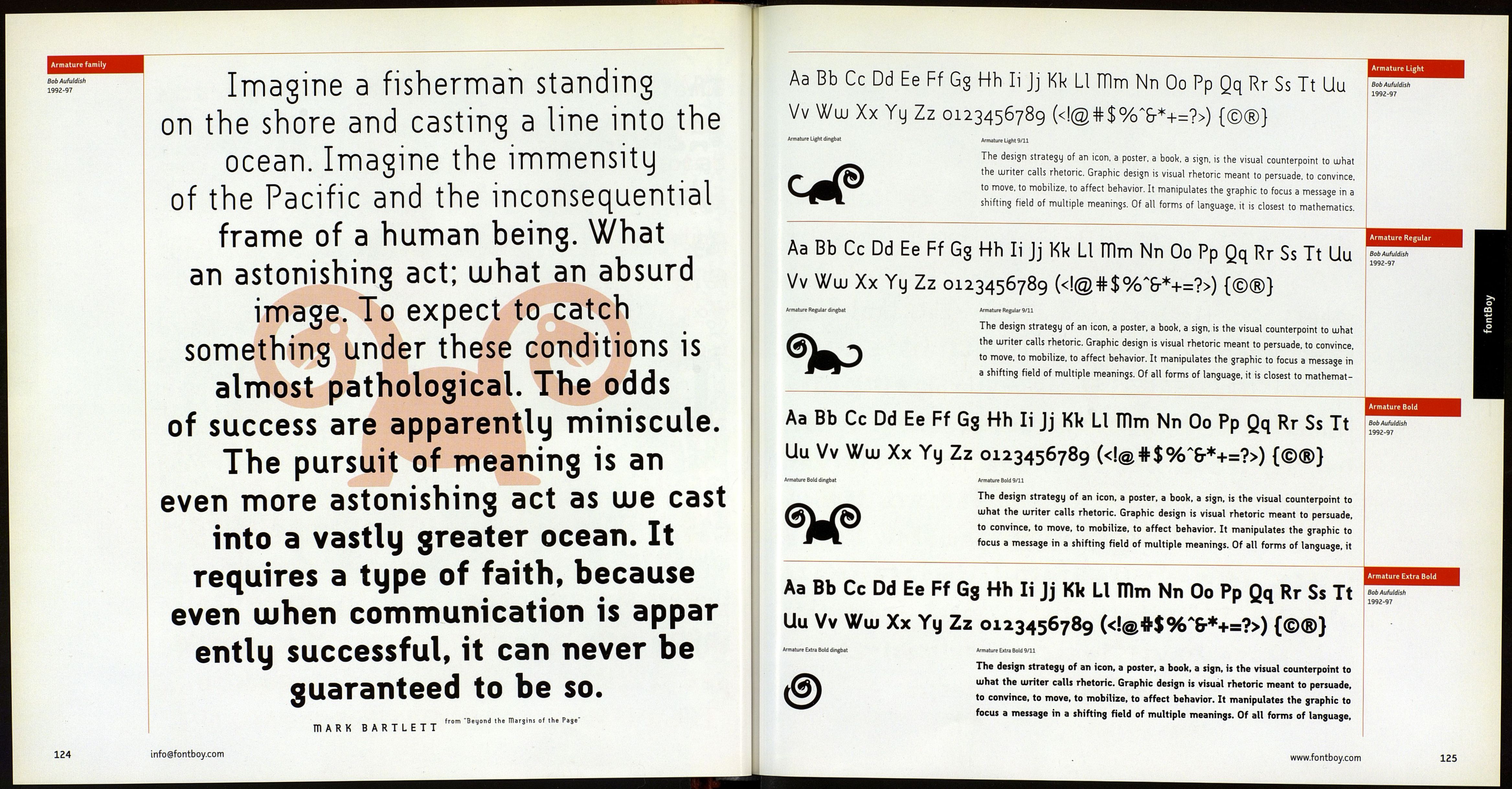 >>f, V & air' лЯ. v л£г
гж^г
■3:V
>*
! ,'
I
¡tijtíÜi&tfjS
Ûï\
"A>^.te
і-
fontBoy was launched in 1995 to manufacture and distribute
fonts designed by Bob Aufuldish and Kathy Warinner.
■ ■
¿/¿Lije.
fontBoy fonts available in Type 1 format for
Mac and Windows.
visit our web site at www.fontboy.com, where you
can shop and download 24/7 with your credit card on
our secure virtual storefront.
in this section from Mark Bartlett's essay,
"Beyond the Margins ofthe Page."
(thank you, Mark). ©1993, Mark Bartlett
contact us at info@fontboy.com
\
ф
**Ч*'
¿tÙL
The fontBoy family
Baufy
roawß трттФ*іть>щ№Ащ us
www.fontboy.com
123