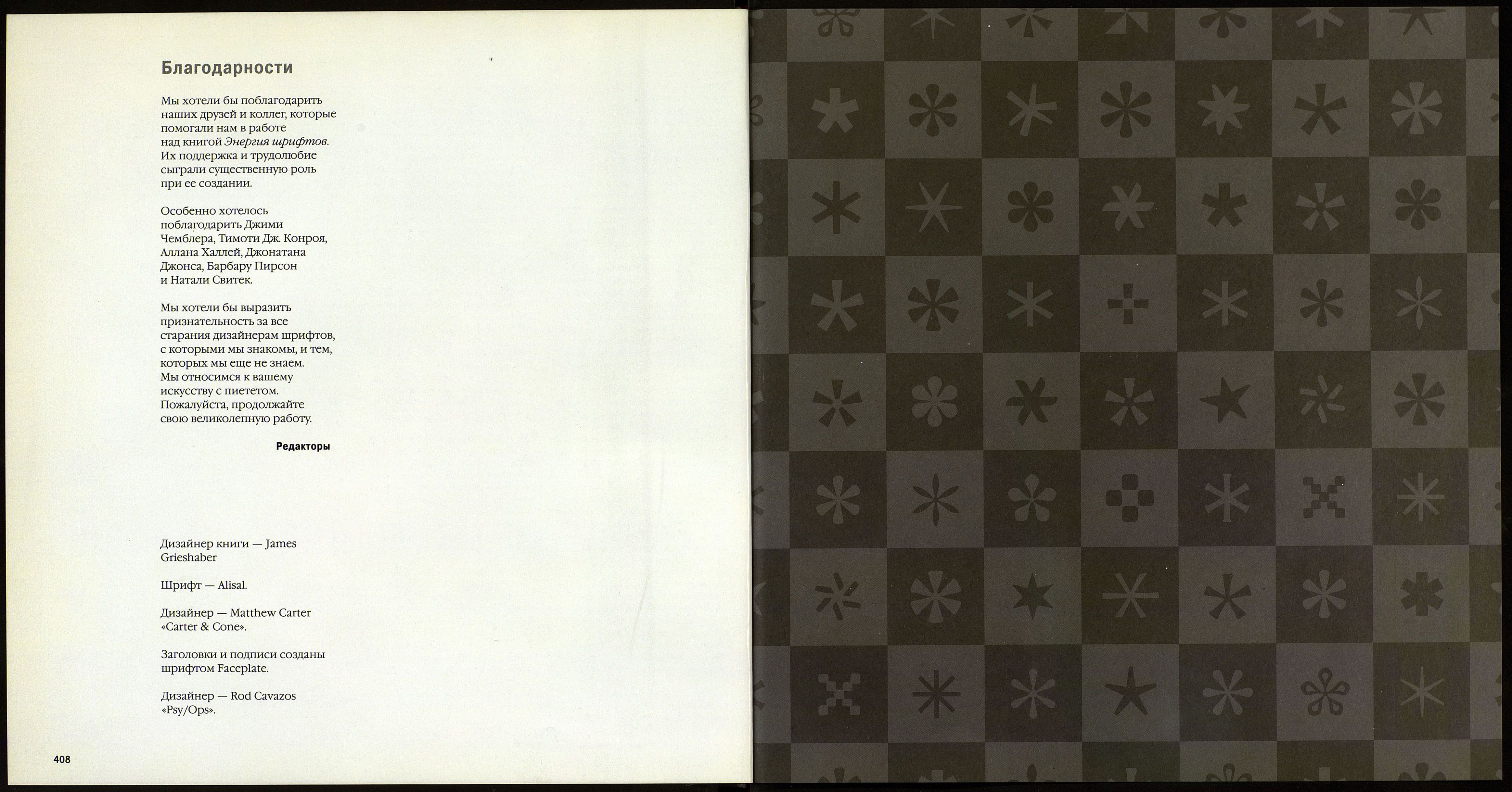 Nueland, Koch Signs 1, Koch Signs 2, Koch Signs
3, Koch Signs 4, Koch Signs 5, Michelangelo
Extras, Michelangelo Regular, Monet
Impressionist, Monet Regular, Monet Sketches,
Pan-American, Parrish Extras, Parrish Hand,
Parrish Roman, Petroglyphs African, Petroglyphs
Australian, Petroglyphs European, Petroglyphs
North American, Pop Art Comic, Pop Art Comic
Bold Italic, Pop Art Extras, Pop Art Stencil, Pop Art
Three D, Prehistoric Pals, Prehistoric Pen, Preissig
Extras, Preissig Roman, Preissig Scrape, Rodin
Extras, Rodin Regular, Stanyan Bold, Stanyan
Regular, Toy Box Animals, Toy Box Blocks, Toy Box
Blocks Line, Toy Box Blocks Solid, Toy Box Blocks
Solid Bold, Toy Box Regular, Victorian Gothic,
Victorian Ornaments One, Victorian Ornaments
Two, Victorian Swash, Vienna Black, Vienna Extras,
Vienna Regular, Vienna Round, Vincent Extras,
Vincent Regular, Way out West Critters, Way out
West Regular, Way out West Slim, Woodcut, Morris
Golden, Morris Troy, Morris Ornaments, Art
Nouveau Café, Art Nouveau Bistro, Art Nouveau
Extras, Art Deco Display, Art Deco Chic, and Art
Deco Extras are trademarks of P22 type foundry,
Inc. P22 is a registered trademark of P22 type
foundry, Inc. All rights reserved.
Escher Extras, Escher Hand and Escher Regular
are trademarks of P22 type foundry, Inc. © P22
type foundry, Inc./Cordon Art B.V., Netherlands. All
rights reserved. FLLW Eaglefeather Bold, FLLW
Eaglefeather Bold Italic, FLLW Eaglefeather Italic,
FLLW Eaglefeather Regular, FLLW Eaglerock-
Extras, FLLW Exhibition Bold, FLLW Exhibition
Extras, FLLW Exhibition Light, FLLW Exhibition
Regular, FLLW Terracotta Alternates, FLLW
Terracotta Extras, and FLLW Terracotta Regular
are registered trademarks of the Frank Lloyd
Wright Foundation. All rights reserved. Johnston
Underground Bold, Johnston Underground Extras,
and Johnston Underground Regular are trade¬
marks of P22 type foundry Inc. ©P22 type
foundry/London Transport. All rights reserved.
Akebono Regular, Akebono Alternate, Akebono
Italic, Basala, Cusp Square, Cusp Square Slant,
Cusp Round, Cusp Round Slant, Cusp Three Dee,
Daddy-0 Gaunt, Daddy-0 Blackface, Daddy-0
Fatface, Dearest Script, Dearest Swash, Dwiggins
Uncial, Dwiggins Extras, Frenzy, Gothic Gothic,
Mucha, Posada Regular, Posada Irregular, Posada
Extras, Platten Regular, Platten Italic Preissig Lino,
Salon Full, Salon Inner, Salon Shadow, Tyndale,
Typewriter, and Vidro are trademarks of IHOF, a
division of P22 type foundry Inc. All rights
reserved. Calligraphica Regular, Calligraphica '
Italic, Calligraphica Regular LX, Calligraphica
Italic LX, Calligraphica Regular SX, Calligraphica
Italic SX, Mercator Regular, Mercator Swash are
trademarks of Arthur Baker. All rights reserved.
Telegdi Antique, Telegdi Antique Small Caps,
Telegdi Italic, Telegdi Italic Alts, and Telegdi Dings
are trademarks of Amondo Szegi. All rights
reserved.
Fedra, Fedra Sans, Fedra Serif, Fedra Mono, Fedra
Bitmap, Fedra Display, Jigsaw, and Champollion
are trademarks of Typotheque.com. All rights
reserved.
6x7oct Alternate, 6x7oct Black, 6x7oct
BlackAlternate, 6x7oct Bold, 6x7oct Bold Alternate,
6x7oct ExtraBold, 6x7oct ExtraBoldAlternate,
6x7oct ExtraLight, 6x7oct ExtraLightAlternate,
6x7oct Light, 6x7oct LightAlternate, 6x7oct
Regular, Amber Angled, Amber Round, Amber
Square, Americangothic Black, Americangothic
BlackOblique, Americangothic Oblique,
Americangothic Regular, AOLsucks Regular,
A0L5ucks Thin, AOLsucks Wide, Atariba Bold,
Atariba BoldOblique, Atariba Light, Atariba
LightOblique, Atariba Oblique, Atariba Regular,
Basis Alternate, Basis AltemateOblique, Basis
Cubed, Basis CubedOblique, Basis Oblique, Basis
Regular, Basis SmallCaps, Basis SmallCapsOblique,
Basis Stencil, Basis StencilOblique, Basis Unicase,
Basis Unica5e0blique, Beat Bold, Beat
BoldOblique, Beat Oblique, Beat Regular,
Blackgold Bold, Blackgold ExtraBold, Blackgold
Light, Blackgold Regular, Caliper Alternate, Caliper
ExtraWide, Caliper LightCubed, Caliper Regular,
Caliper RegularCubed, Caliper Stairstep, Caliper
Unicase, Caliper Wide, Cam Bold, Cam BoldOblique,
Cam ExtraBold, Cam ExtraBoldOblique, Cam Light,
Cam LightOblique, Cam Oblique, Cam Regular,
Cinahand Dingbats, Cinahand Light, Cinahand
LightAlternate, Cinahand Regular, Cinahand
RegularAlternate, Composite Black, Composite
Bold, Composite Light, Composite Regular,
Crossover Black, Crossover BlackOblique,
Crossover Bold, Crossover BoldOblique, Crossover
ExtraBold, Crossover ExtraBoldOblique, Crossover
ExtraLight, Crossover ExtraLightOblique, Crossover
Light, Crossover LightOblique, Crossover Oblique,
Crossover Regular, Curbdog Condensed, Curbdog
Italic, Curbdog Regular, Datdata Light, Datdata
LightOblique, Datdata LightOutLine, Datdata
LightOutLineOblique, Datdata Oblique, Datdata
Regular, Datdata RegularOutLine, Datdata
RegularOutLineOblique, Desmondtext Bold,
De5mondtext Bolditalic, Desmondtext Italic,
Desmondtext Regular, Doubleoseven Bold,
Doubleoseven BoldOblique, Doubleoseven
ExtraBold, Doubleoseven ExtraBoldOblique,
Doubleoseven Light, Doubleoseven LightOblique,
Doubleoseven Oblique, Doubleoseven Regular, ER9
Bold, ER9 BoldOblique, ER9 ExtraBold, ER9
ExtraBoldOblique, ER9 Light, ER9 LightOblique,
ER9 Oblique, ER9 Regular, Fireflylove Bold,
Fireflylove ExtraBold, Fireflylove ExtraLight,
Fireflylove Light, Fireflylove OutLine, Fireflylove
Regular, Fireflylove TwoLine, Formation Bold,
Formation DemiBold, Formation ExtraBold,
Formation ExtraLight, Formation Light, Formation
Regular, Formation SemiBold, Formation Thin,
Formation UltraBold, Formation UltraLight,
Fourforty Black, Fourforty BlackOblique, Fourforty
Bold, Fourforty BoldOblique, Fourforty ExtraBold,
Fourforty ExtraBoldOblique, Fourforty Light,
Fourforty LightOblique, Fourforty Oblique,
Fourforty Regular, Gothicoantiqua Light,
Gothicoantiqua Regular, Halfwit SansBold, Halfwit
SansLight, Halfwit SansRegular, Halfwit SerifBold,
Halfwit Serif Light, Halfwit SerifRegular, Invoice
Bold, Invoice Italic, Invoice Light, Invoice Regular,
Joesfoot Bold, Joesfoot Light, Joesfoot Regular,
Jute Bold, Jute Regular, Jute SemiBold, Kralhand
Bold, Kralhand Light, Kralhand Outline, Kralhand
Regular, Lunarmod Oblique, Lunarmod Regular,
Maetl Bold, Maetl BoldOblique, Maetl ExtraBold,
Maetl ExtraBoldOblique, Maetl Light, Maetl
LightOblique, Maetl Oblique, Maetl Regular,
Mechanical Black, Mechanical BlackOblique,
Mechanical Bold, Mechanical BoldOblique,
Mechanical ExtraBold, Mechanical
ExtraBoldOblique, Mechanical Light, Mechanical
LightOblique, Mechanical Oblique, Mechanical
Regular, Nanocode Equals, Nanocode
EqualsOblique, Nanocode Minus, Nanocode
MinusOblique, Nanocode Plus, Nanocode
PlusOblique, OCRJ BoldRound, OCRJ BoldSquare,
OCRJ LightRound.OCRJ LightSquare, OCRJ
RegularRound, OCRJ RegularSquare, OCRK
BoldRound, OCRK BoldSquare, OCRK LightRound,
OCRK LightSquare, OCRK RegularRound, OCRK
RegularSquare, Octobre Alternate, Octobre
Regular, Openlunch Full, Openlunch Full,
ObliquelnsideOpenlunch InsideOblique,
Openlunch Outside, Openlunch OutsideOblique,
Overcross Bold, Overcross BoldOblique, Overcross
ExtraBold, Overcross ExtraBoldOblique, Overcross
ExtraLight, Overcross ExtraLightOblique, Overcross
Light, Overcross LightOblique, Overcross Oblique,
Overcross Regular, Overcross SemiBold, Overcross
SemiBoldOblique, Pakt Black, Pakt
406
BlackCondensed, Pakt Bold, Pakt BoldCondensed,
Pakt Condensed, Pakt ExtraBold, Pakt
ExtraBoldCondensed, Pakt Regular, Pakt SemiBold,
Pakt SemiBoldCondensed, Platforms Light,
Platforms LightOblique, Platforms Oblique,
Platforms Regular, Pyrotechnicsl Iconsl,
Pyrotechnicsl Icons2, Pyrotechnicsl Typeface,
Razorsuite Bold, Razorsuite BoldOblique,
Razor5uite ExtraBold, Razorsuite
ExtraBoldOblique, Razorsuite Light, Razorsuite
LightOblique, Razorsuite Oblique, Razorsuite
Regular, Reflector Black, Reflector BlackOblique,
Reflector Bold, Reflector BoldOblique, Reflector
ExtraBold, Reflector ExtraBoldOblique, Reflector
ExtraLight, Reflector ExtraLightOblique, Reflector
Light, Reflector LightOblique, Reflector Oblique,
Reflector Regular, Retron Oblique, Retron Regular,
Saarikari Bold, Saarikari BoldOblique, Saarikari
ExtraLight, Saarikari ExtraLightOblique, Saarikari
Light, Saarikari LightOblique, Saarikari Oblique,
Saarikari Regular, Screwtop Bold, Screwtop
BoldNegative, Screwtop Light, Screwtop
LightNegative, Screwtop Negative, Screwtop
Regular, Selector Bold, Selector ExtraBold,
Selector Light, Selector Regular, ShaoUnstyle
Oblique, Shaolinstyle Regular, Shifty Oblique,
Shifty OutLine, Shifty OutLineOblique, Shifty
Regular, Stick26 Black, Stick26 BlackOblique,
Stick26 Bold, Stick26 BoldOblique, Stick26 Light,
Stick26 LightOblique, Stick26 Oblique, Stick26
Regular, Subito Black, Subito BlackOblique, Subito
Bold, Subito BoldOblique, Subito ExtraLight, Subito
ExtraLightOblique, Subito Light, Subito
LightOblique, Subito Oblique, Subito Regular,
Trisect Black, Trisect Bold, Trisect ExtraBold,
Trisect ExtraLight, Trisect Heavy, Trisect Light,
Trisect Regular, Trisect SemiBold, Tryptomene
Black, Tryptomene BlackOblique, Tryptomene Bold,
Tryptomene BoldOblique, Tryptomene ExtraBold,
Tryptomene ExtraBoldOblique, Tryptomene Light,
Tryptomene LightOblique, Tryptomene Oblique,
Tryptomene Regular, Twincities Black, Twincities
BlackOblique, Twincities Bold, Twincities
BoldOblique, Twincities Light, Twincities
LightOblique, Twincities Oblique, Twincities
Regular, Ultramagnetic Black, Ultramagnetic
BlackOblique, Ultramagnetic Bold, Ultramagnetic
BoldOblique, Ultramagnetic ExtraBold,
Ultramagnetic ExtraBoldOblique, Ultramagnetic
Light, Ultramagnetic LightOblique, Ultramagnetic
Oblique, Ultramagnetic Regular, Unisect Black,
Unisect BlackOblique, Unisect Bold, Unisect
BoldOblique, Unisect ExtraBold, Unisect
ExtraBoldOblique, Unisect Light, Unisect
LightOblique, Unisect Oblique, Unisect Regular,
Vortex Black, Vortex BlackOblique, Vortex Bold,
Vortex BoldOblique, Vortex ExtraBold, Vortex
ExtraBoldOblique, Vortex Light, Vortex
LightOblique, Vortex Oblique, Vortex Regular,
Wooddale Condensed, Wooddale Regular,
Wrongway Bold, Wrongway BoldOblique,
Wrongway Light, Wrongway LightOblique,
Wrongway Oblique, Wrongway Regular, Xerxes
Light, Xerxes LightAlternate, Xerxes
LightAlternateOblique, Xerxes LightOblique, Xerxes
RegularHigh, Xerxes RegularHighOblique, Xerxes
RegularLow, Xerxes RegularLowOblique, Xerxes
RegularMid, Xerxes RegularMidOblique, Yeti Black,
Yeti BlackOblique, Yeti Bold, Yeti BoldOblique, Yeti
ExtraBold, Yeti ExtraBoldOblique, Yeti Light, Yeti
LightOblique, Yeti Oblique, Yeti Regular, Zebraf lesh
Bold, and Zebraflesh Regular are trademarks of
Test Pilot Collective (TPC). All rights reserved.
LettError, LTR Federal, LTR Bodoni Bleifrei, LTR
Salmiak, LTR New Critter, LTR ThePrintedWord, and
LTR TheWrittenWord are trademarks of LettError
VOF, The Netherlands. All rights reserved.
CHANK is a registered trademark of The Chank
Company. All rights reserved
Chunkfeeder, Cypher, Glyphic Neue, and Modern
Grotesque are trademarks of Typeco. All rights
reserved.
Alita, Anarko, Baskerville 1757, Barbera, Bruhn
Script, Can D, Coma, Corpus Gothic, Dang, Delay,
Drunk, Fatso, Filt, Gas, Girl, Godlike, Grimoire,
Hybrid, Ketchupa, Leash, London, Malmo Sans,
Mayo, Mercury, Mini, Monolith, Monteverdi,
Montrachet, Mustardo, Ness, Nuephoric, OGRA,
OGRAbic, Pizzicato, Pussy, Revival, Robotron,
Sadness, Schlager, 7 Seconds, Super, Tainted,
Theodor, Udo, Ultura, UniF, and WhatNot are
trademarks of Fountain. All rights reserved.
Neck Candy Filler, NudE, NudE Italic, NudE Bold,
NudE Bold Italic, NudE Thin, NudE Thin Italic,
Nurse Ratchet, Omaha, Omaha Italic, Omaha Bold,
Omaha Bold Italic, Omaha Thin, Omaha Thin Italic,
Regeneration X Regular, Regeneration X Bold,
Ridicule, SkannerZ, SkannerZ Bold, SkannerZ
Blackout, Sprokett, Sprokett Italic, Sprokett
Outerkog, Sprokett Outerkog Italic, Trumen,
Trumen Italic, Trumen Outline, Trumen Outline
Italic, Trumen Outline Black, Trumen Outline Black
Italic, and Two Beers Free are trademarks of
Donald Synstelien, Synfonts. All rights reserved.
Blotch, Cortina Base, Cortina Family, Cortina Slate,
Elf, Free Toolshop (free), Gitter, Hex, Lithium Bold,
Lithium Bold Italic, Lithium Family, Lithium Italic,
Lithium Katakoto (free), Lithium Light, Lithium
Light Italic, Lithium Ray Brite, Lithium Ray Brite
Italic, Lithium Ray Dark, Lithium Ray Dark Italic,
Lithium Regular, Manifesto, Manifesto Family,
Manifesto Slant, Manifesto Stencil, Manifesto
Stout, NineBolt (Bold), NineVolt (Regular), Reflux
Bold, Reflux Regular, Tiny Tim Family, Tiny Tim
Gimpy, Tiny Tim Stout, Toolshop, Wirish Bold,
Wirish Family, Wirish Light, and Wirish Medium are
trademarks of Typebox. Typebox is a registered
trademark of Typebox, LLC. All rights reserved.
Apple, Mac, and Macintosh are trademarks of
Apple Computer, Inc., registered in the U.S. and
other countries. TrueType is a trademark of Apple
Computer, Inc.
Microsoft, OpenType, Windows, and/or other
Microsoft products referenced herein are either
registered trademarks or trademarks of Microsoft
Corporation in the U.S. and/or other countries.
Adobe®, Adobe® Type Manager®, ATM®, and
PostScript® are either registered trademarks or
trademarks of Adobe Systems Incorporated in the
United States and/or other countries.
407