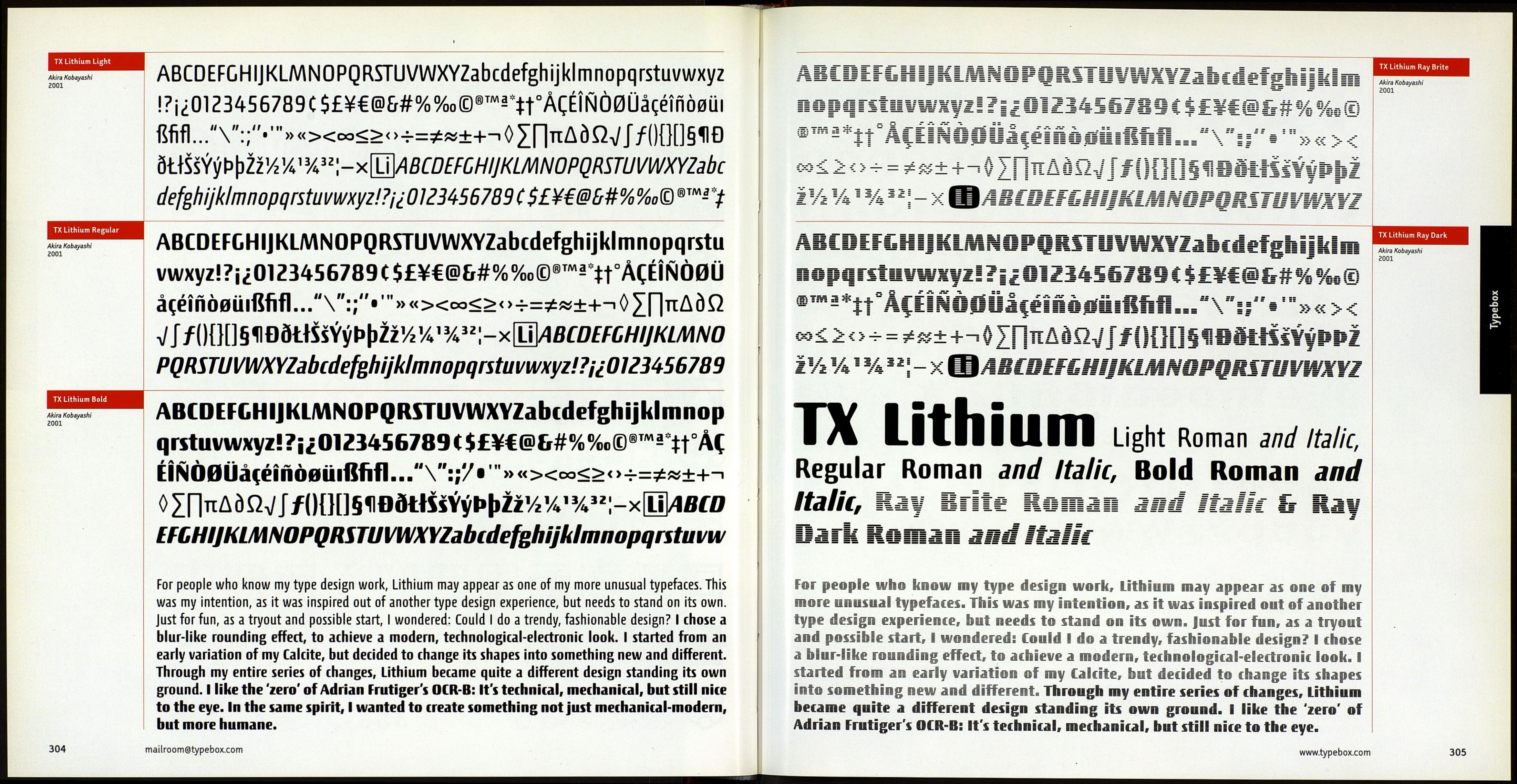 Typebox gains its inspiration through travel, art, storytelling
and music. Souvenirs from these experiences are then
collected-capturing those memories that make our hearts
move, our minds work and our hands draw.
philosophy
TYPEBOX: mind, heart and hand. Like in life itself, the process of "thinking,
feeling and doing" can also be applied to type culture-from concept and form
giving to the ongoing use, craft and art of typography and letterform design.
collection
The founders and contributors of Typebox come from a range of backgrounds-
print and screen design, analog and digital methods of creation. Over the past
two decades' progress, we have become bridges of experience spanning
technologies, media and cultural aspects of type and design.
inspiration
TYPEBOX: promoting type culture. Typebox is more than just fonts: We
provide background to our ideas as well as forward thinking for both creation
and use of typefaces: inspiration and application. With your participation, we
hope to establish a platform for constructive thought about and around type.
We invite serious contributors to make their best musings public, and wish to
become your bookmark as an everyday resource-for designers, students, and
teachers alike.
collaborative
Keep checking back with Typebox: Find our latest typefaces in Fontbox, and
articles in Thinkbox. Preview upcoming font releases and thoughts in Outbox.
Share your thoughts with us, and check out our inspiring alliances. Join our
mailing list for upcoming announcements, and don't miss our promotions.
Typebox, LLC
PO Box 330446
San Francisco, CA 94133-0446
typebox.com
mailroom@typebox.com
TX Lithium
TX Elf
TX Tiny Tin
ты сзоратум^
TX Reflux
TX Blotch
TXWîrish
TX Manifesto
ÍH Иен
ine
@фф
m
Mike Kohnke
2001
8888И»
ф:|3®©:|д:^
В Ш В В ШЩ&Ф ВЯВ
www.typebox.com
303