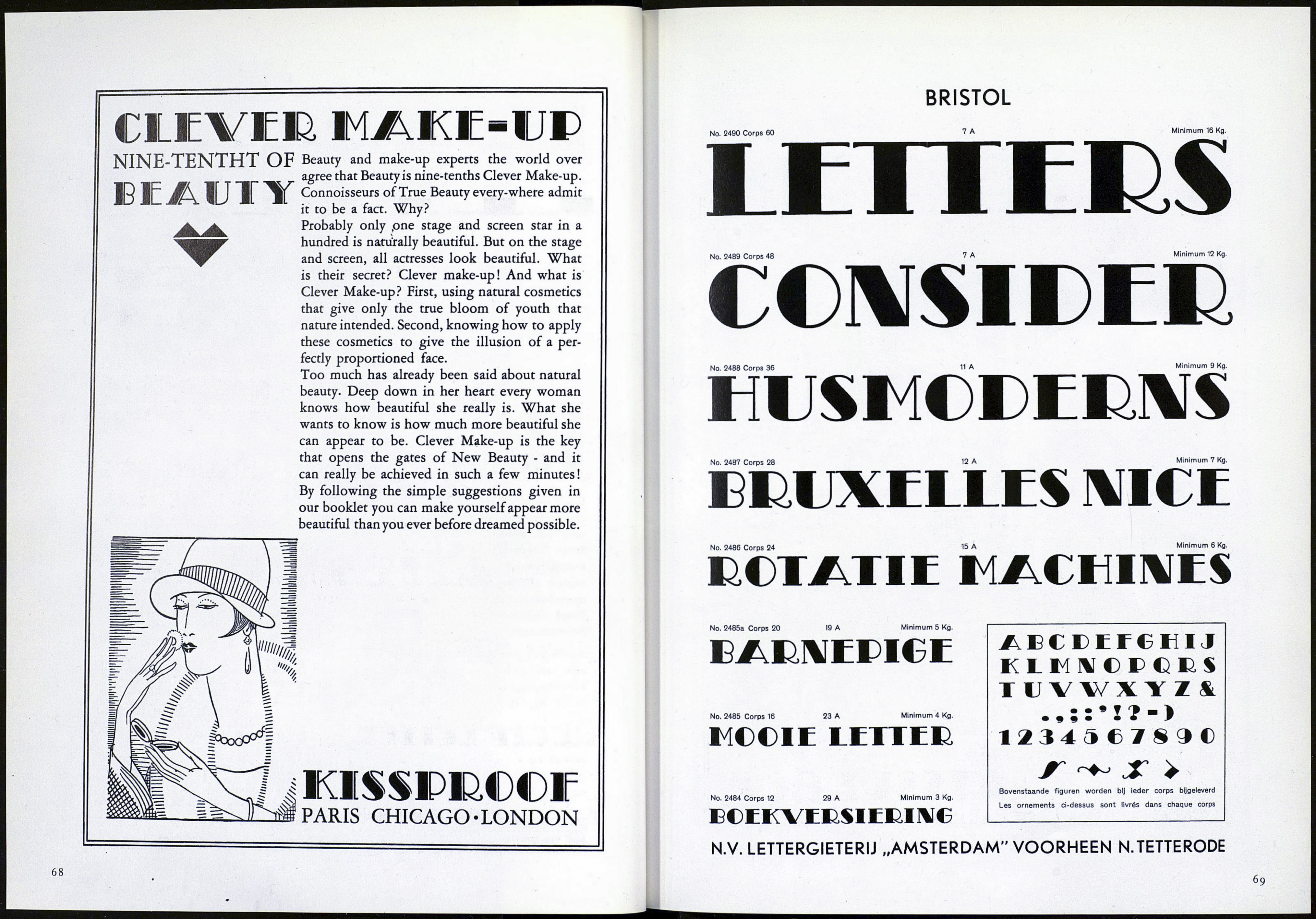 ClLlEVm HAKE"UP
NINE-TENTHT OF Beauty and make-up experts the world over
agree that Beauty is nine-tenths Clever Make-up.
IB IE AU Ж Connoisseurs of True Beauty every-where admit
it to be a fact. Why?
Probably only ,one stage and screen star in a
hundred is naturally beautiful. But on the stage
and screen, all actresses look beautiful. What
is their secret? Clever make-up! And what is
Clever Make-up? First, using natural cosmetics
that give only the true bloom of youth that
nature intended. Second, knowing how to apply
these cosmetics to give the illusion of a per¬
fectly proportioned face.
Too much has already been said about natural
beauty. Deep down in her heart every woman
knows how beautiful she really is. What she
wants to know is how much more beautiful she
can appear to be. Clever Make-up is the key
that opens the gates of New Beauty - and it
can really be achieved in such a few minutes!
By following the simple suggestions given in
our booklet you can make yourself appear more
beautiful than you ever before dreamed possible.
KISSRROCE
PARIS CHICAGO-LONDON
BRISTOL
No. 2490 Corps 60 7 A Minimum 16 Kg.
No. 2489 Corps 48 7 A Minimum 12 Kg.
CONSIDER
No. 2488 Corps 36 11 A Minimum 9 Kg.
КШИСЮЕЬШ
No. 2487 Corps 28 12 A Minimum 7 Kg.
BRUXELLES XICE
No. 2486 Corps 24 15 A Minimum 6 Kg.
ECTMIE MACHINES
No. 2485a Corps 20 19 A Minimum 5 Kg.
ЕАШЕИ6Е
No. 2485 Corps 16 23 A Minimum 4 Kg.
LICCIL EEETER
No. 2484 Corps 12 29 A Minimum 3 Kg.
BCEKVERSIERINO
AECDEECHIJ
KEMNCRCRS
IlIVWXYZi
ігз'ЛеѴвэо
S X >
Bovenstaande figuren worden bij ieder corps bijgeleverd
Les ornements ci-dessus sont livrés dans chaque corps
N.V. LETTERGIETERIJ "AMSTERDAM" VOORHEEN N.TETTERODE