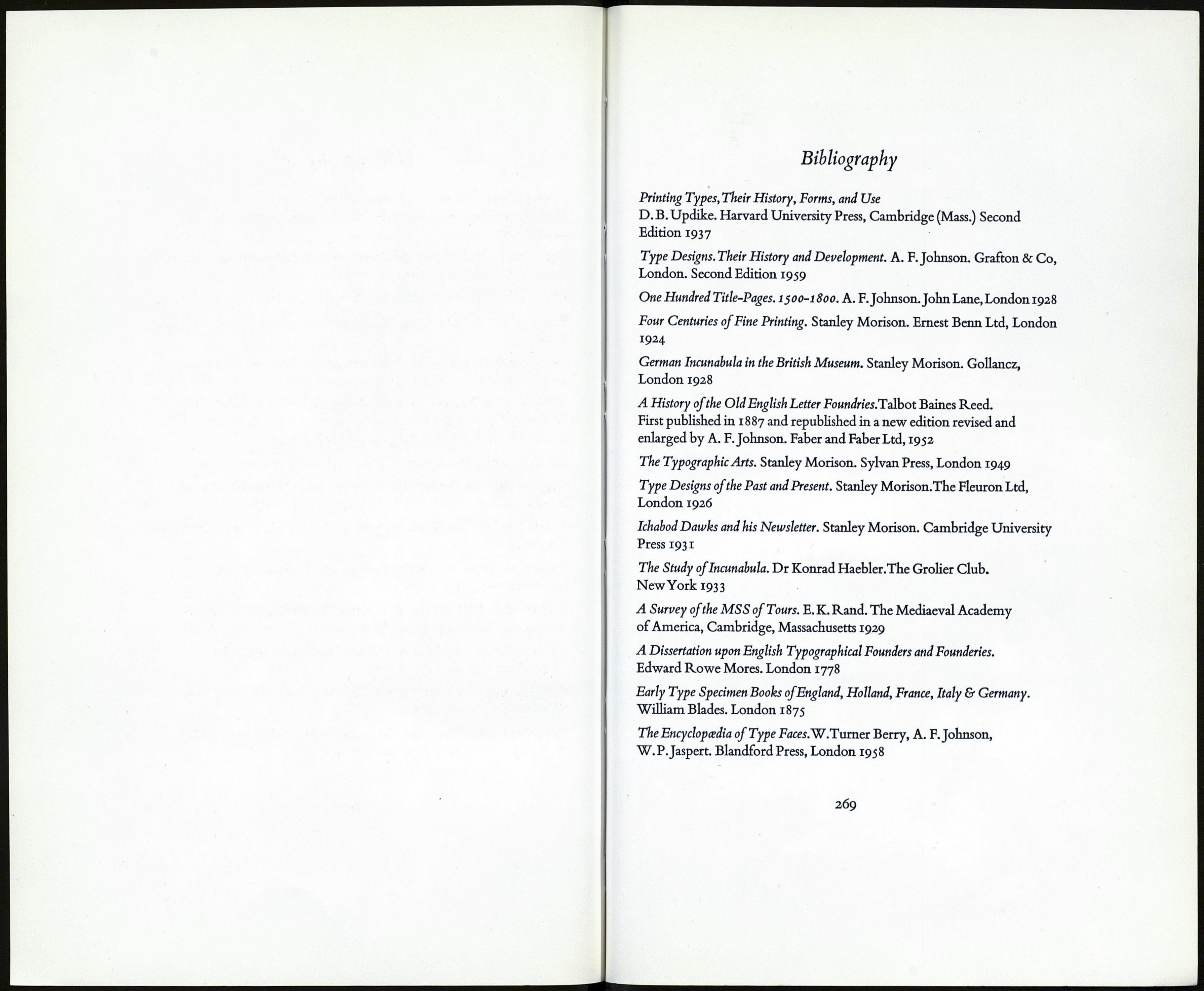 iL
Bracketing shown in block
JL
Full bracketing
JL
Fine bracketing
Underside cupped
A.
Old face, capitali
JL
Transitional, capital I
X
Hairline
X
Fine slab
JL
Heavy slab
JL
Heavy slab, bracketed
X
Wedge-shaped
Triangular, fat face
1
Terminal, chancery italic (fc)
,. _ .
Head serif, old-face roman
1
Serif, chancery italic descender (a) 1 |
---------4
APPENDIX II
Serifs
Francis Thibaudeau's system for the classification of type faces published in
the early 1920's in Paris was based on the varying shapes ofthe serifs, and any
complete description of a type face will, of course, include notes on the serifs,
unless the face happens to be one ofthe large category o£sans serifs !
The term serifs is used to describe the cross-strokes which finish the stems
or arms of letters. They are usually drawn at right angles or obliquely to these
stems or arms and may extend on both sides or only on one side. The stem of
a letter may be the straight or oblique stroke of a capital or lower-case letter
and the arms may belong, for example to a capital E or a lower-case k.
These finishing strokes will vary very considerably in shape and size. Some
may be bracketed—our first diagram on the opposite page shows exacdy
what is meant by this term—or unbracketed, wedge-shaped or triangular
(forms met respectively in types like Wide Latin and as terminals ofthè thin
strokes in the fat faces). They may be cupped, hairline, fine slab, or heavy slab
with or without bracketing.
All serifs are not flat on their undersides. Some are cupped or curved as in
the AmericanType Founders Cloister,Monotype'Garamond' Series 156, and
Monotype Poliphilus. The diagrams on the opposite page will help to make
these brief notes clear. Students who wish to delve deeply into the subjects of
stress, of serifs, and ofthe nomenclature of letter forms should read Mr Joseph
Thorp's towards A nomenclature of letter forms which appeared
hiThe Monotype Recorder. Volume 30. April/May 1931, & the other excellent
articles by the same author which appeared in subsequent issues ofthe same
publication.
267