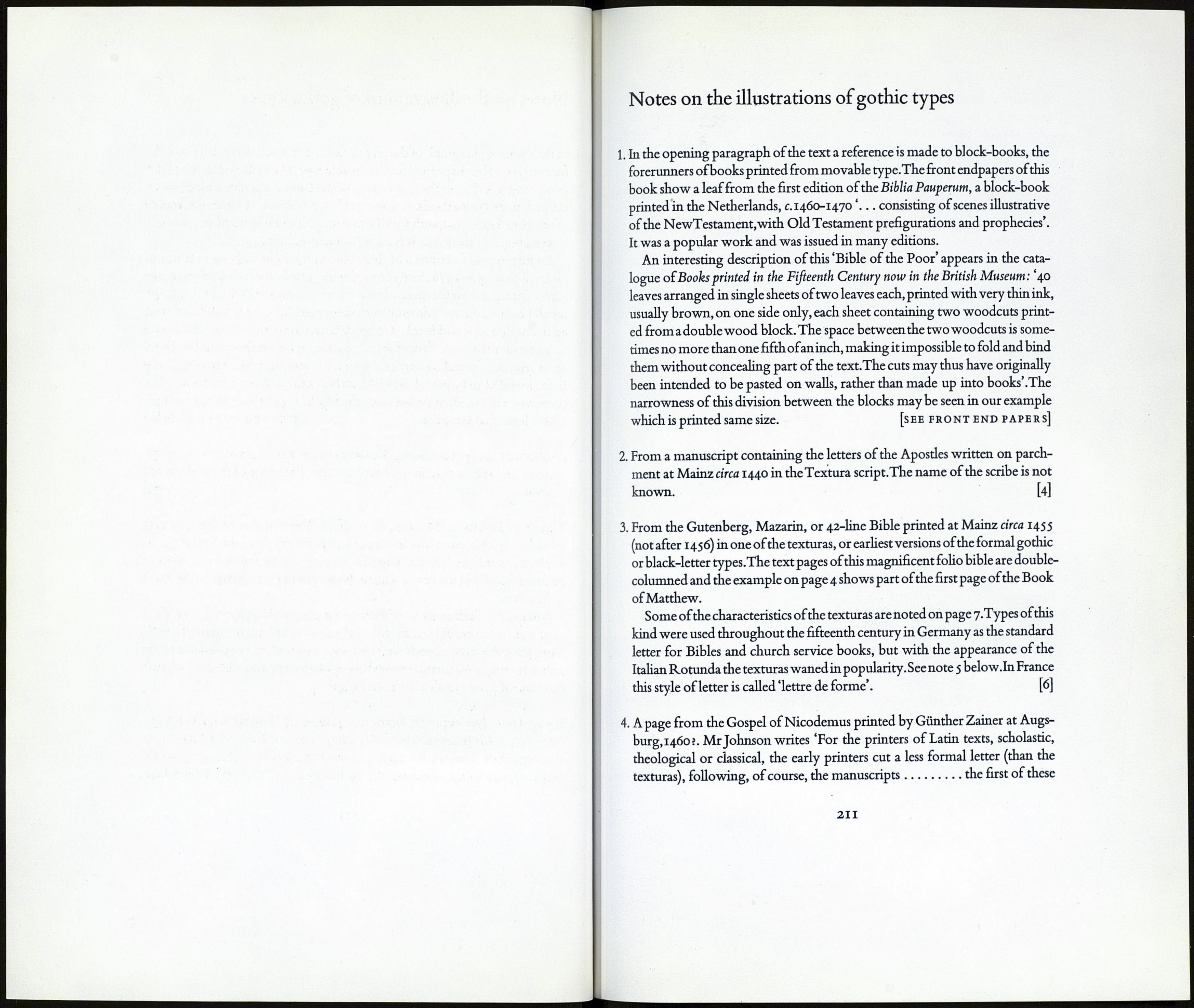 AN INTRODUCTION TO THE HISTORY OP PRINTING TYPES
appears to have no recognizable group. It is a part-letter titling fount.
Students who read this Introduction will be wise if at first they learn to
recognize the types in the groups we have described before attempting
to place (let alone devise their own categories for) the many borderline
types ; and then, if after mastering some of the problems connected with
type identification, they will face the fact that the nomenclature of type
face design is unlikely ever to be settled satisfactorily, they will find
themselves able to continue their studies of the subject with a measure
of equanimity.
We list some examples of the kinds of types which we feel must be
classed as miscellaneous display faces.
Some other contemporary miscellaneous display faces
Besides Bifur, Neuland and Koloss which we show by way
of examples students may like to look at : Banco (Olive), Boul Mich
(American Type Founders), Film (Deberny & Peignot), Grock and
Kino (Monotype), Lilith (Bauer), Motor (Ludwig & Mayer),
Robur Pale (Deberny & Peignot), Suggestion (Bauer) .Wolfram
(Ludwig & Mayer).
208
Notes on the Illustrations