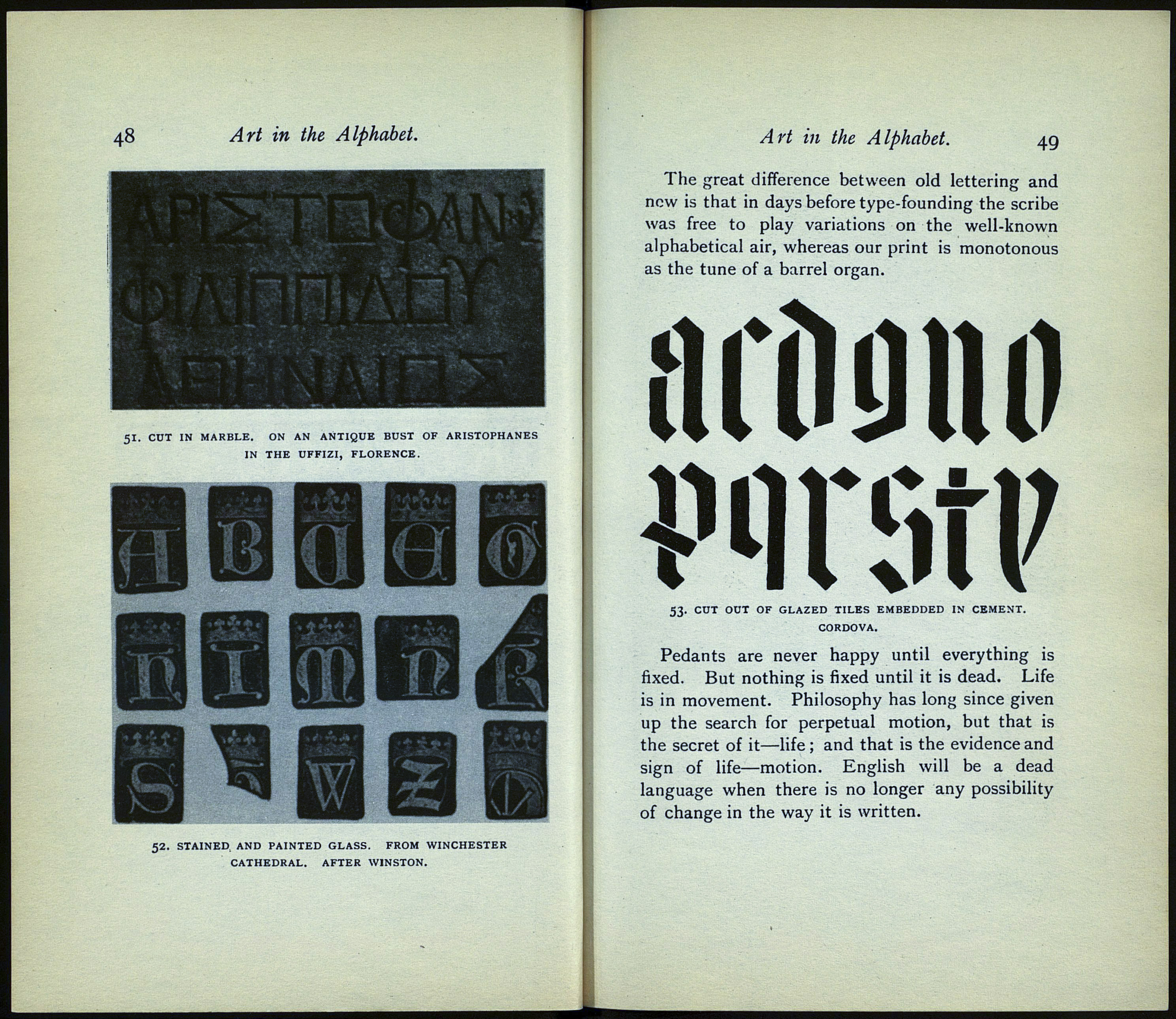 48
Art in the Alphabet.
51. CUT IN MARBLE. ON AN ANTIQUE BUST OF ARISTOPHANES
IN THE UFFIZI, FLORENCE.
52. STAINED, AND PAINTED GLASS. FROM WINCHESTER
CATHEDRAL. AFTER WINSTON.
Art in the Alphabet.
49
The great difference between old lettering and
now is that in days before type-founding the scribe
was free to play variations on the well-known
alphabetical air, whereas our print is monotonous
as the tune of a barrel organ.
¡irDmio
P Ч XbVf
53. CUT OUT OF GLAZED TILES EMBEDDED IN CEMENT.
CORDOVA.
Pedants are never happy until everything is
fixed. But nothing is fixed until it is dead. Life
is in movement. Philosophy has long since given
up the search for perpetual motion, but that is
the secret of it—life ; and that is the evidence and
sign of life—motion. English will be a dead
language when there is no longer any possibility
of change in the way it is written.