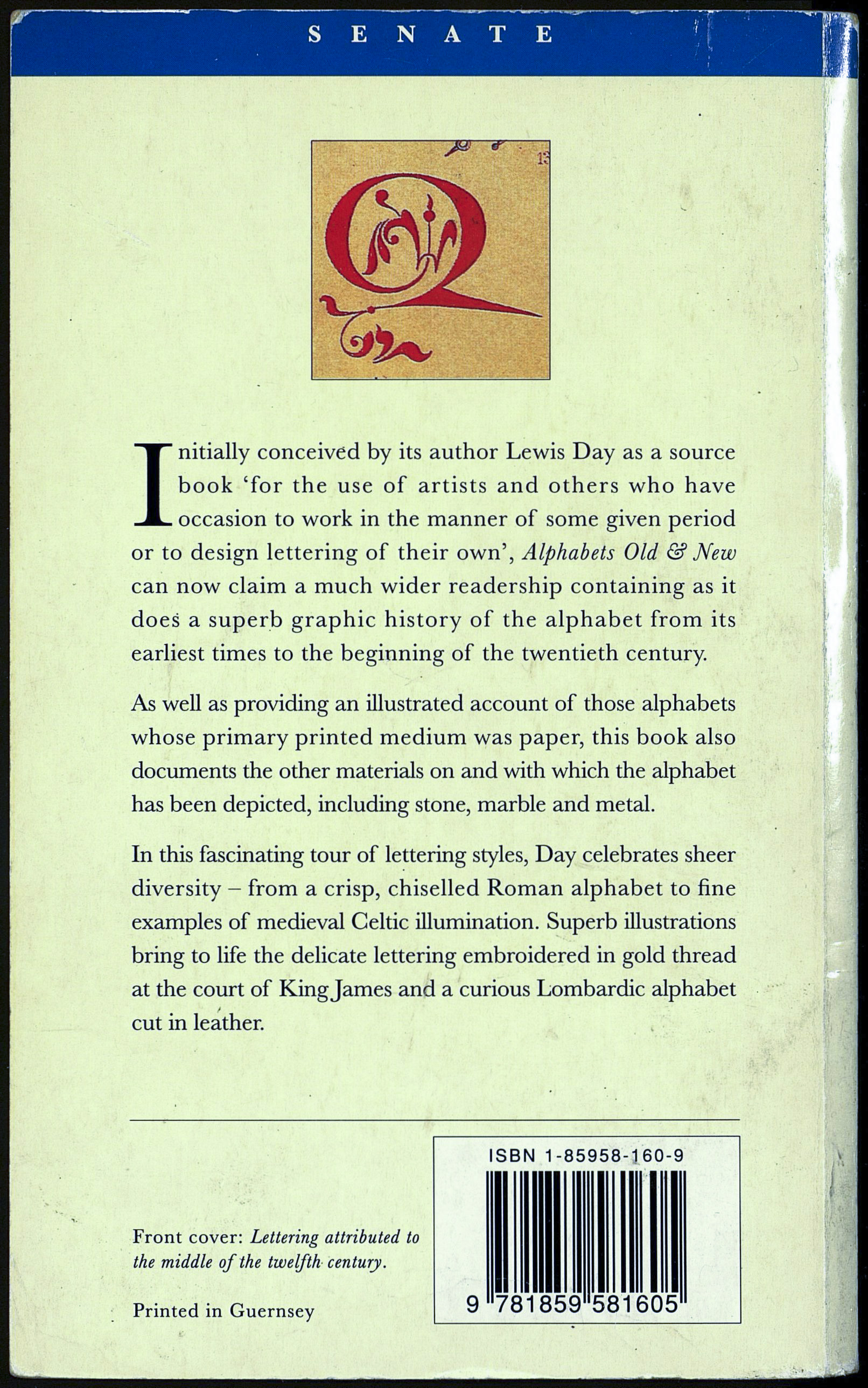 Initially conceived by its author Lewis Day as a source
book 'for the use of artists and others who have
occasion to work in the manner of some given period
or to design lettering of their own', Alphabets Old & New
can now claim a much wider readership containing as it
does a superb graphic history of the alphabet from its
earliest times to the beginning of the twentieth century.
As well as providing an illustrated account of those alphabets
whose primary printed medium was paper, this book also
documents the other materials on and with which the alphabet
has been depicted, including stone, marble and metal.
In this fascinating tour of lettering styles, Day celebrates sheer
diversity - from a crisp, chiselled Roman alphabet to fine
examples of medieval Celtic illumination. Superb illustrations
bring to life the delicate lettering embroidered in gold thread
at the court of Kingjames and a curious Lombardie alphabet
cut in leather.
ISBN 1-85958-160-9
Front cover: Lettering attributed to
the middle of the twelfth century.
Printed in Guernsey
9781859581605