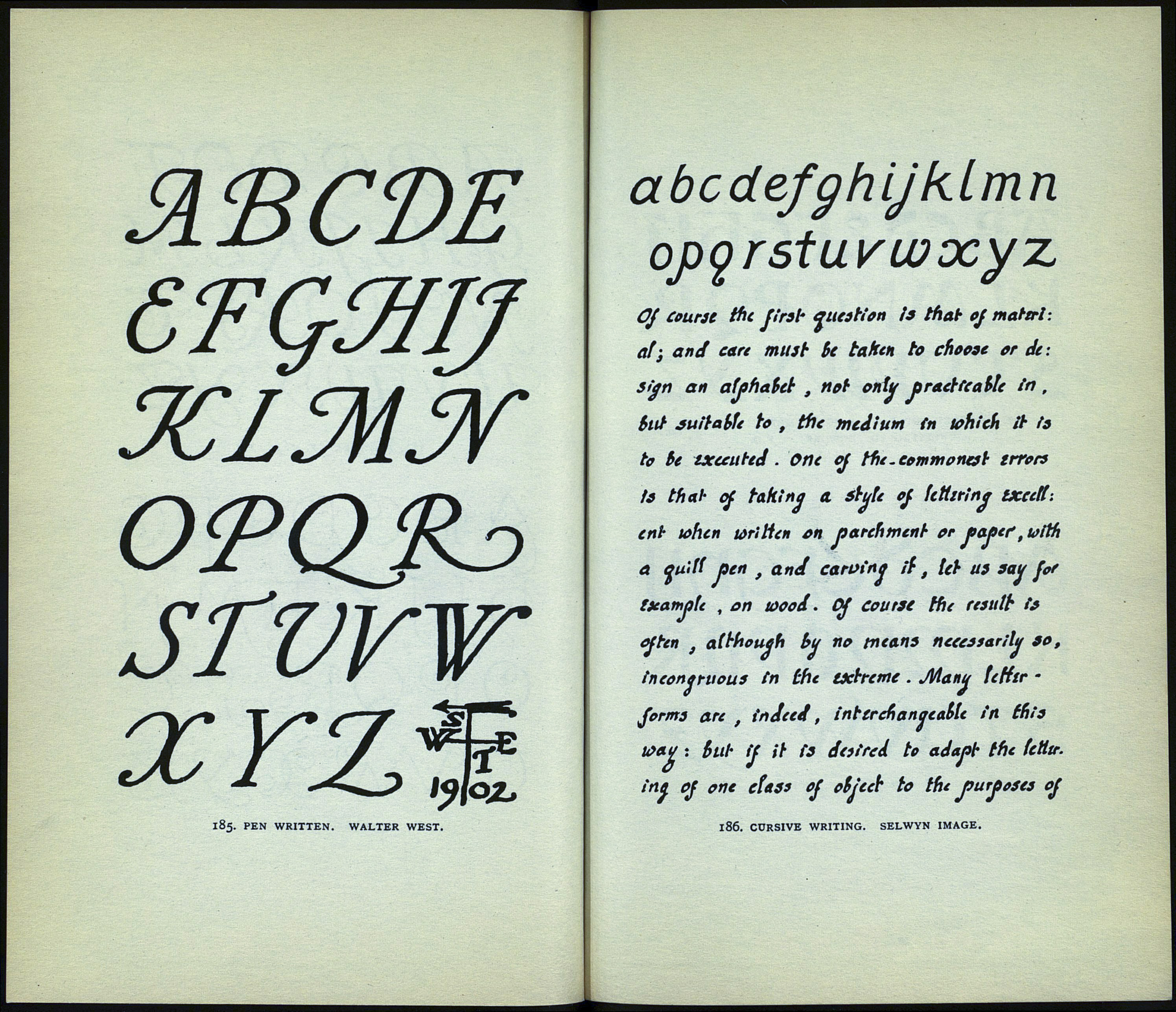 Шст
CTÇfflJ
OPQJ&
STVVW
185. PEN WRITTEN. WALTER WEST.
abcdefghijkimn
opqrstavœocy'z
Of count the first question Is that of mattrl:
at; and cart must be taken to choose or de:
sign an alphabet , not only practicable In,
but suitable to t the medium in which it is
to be executed. Orte of the-commonest errors
Is that of taking л stufe of iettiti no excett:
ent lohen written on parchment or P&f'f, with
a ou'df pen f an J cardino it, let us say fof
escamote , on wood. Of course the result is
often } although bu no means necessarily so,
in conor иou s in the extreme . Manu fetter •
forms are , indeed, intercHangeaSle in this
way : But if it is desired to adapt the fetter,
ine of one efass of object to th* purposes of
186. CURSIVE WRITING. SELWYN IMAGE.