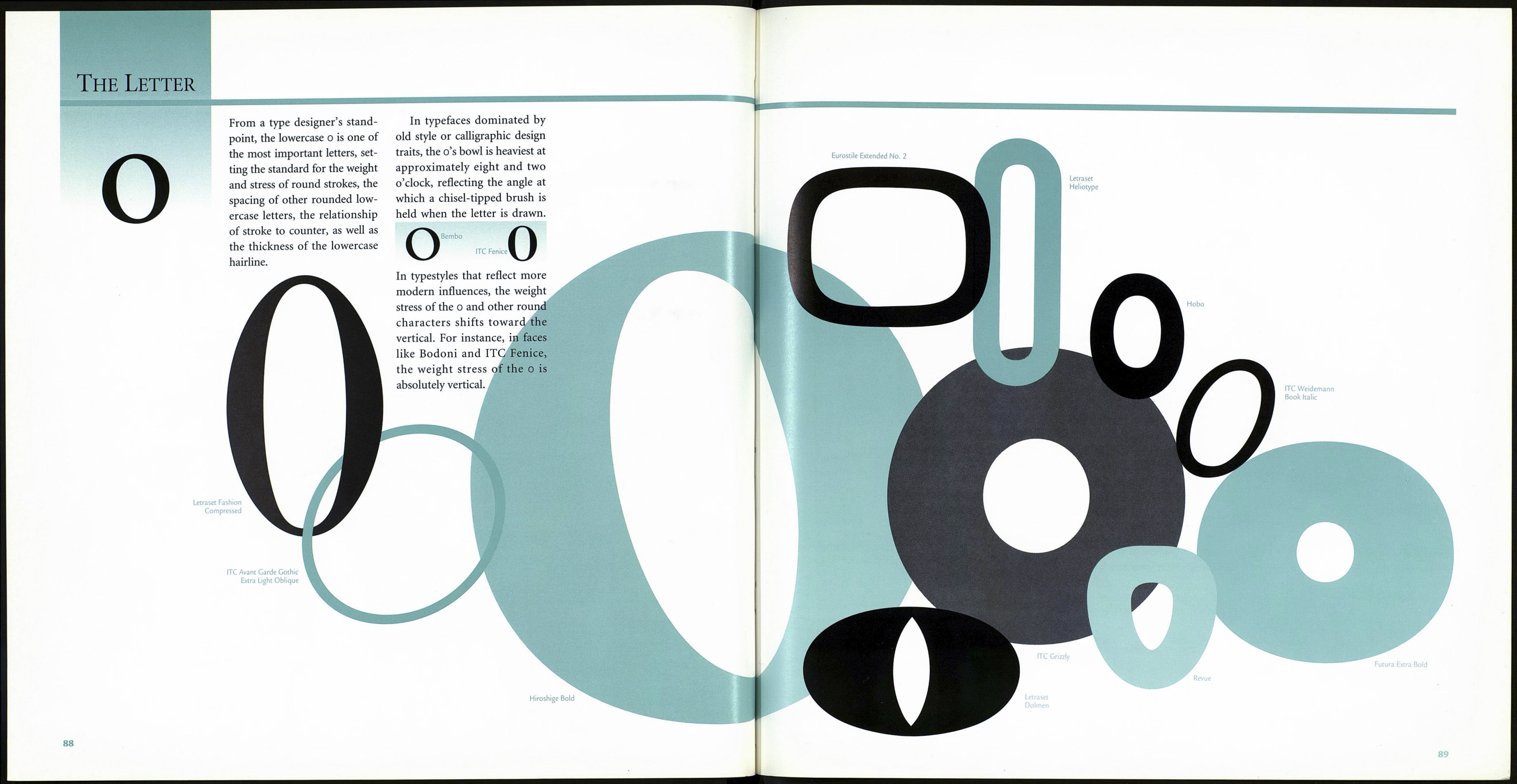 The Letter
The lowercase I sets the stan¬
dard for the ascending lower¬
case letters, all of which share
its top and bottom serif de¬
signs, stroke weight, and stress.
The I also establishes the crite¬
ria for the spacing relationships
of vertical letterforms.
ITC Modern No.
216 Light
The only time an I will differ
from other ascending charac¬
ters is in sans serif designs like
Transport, which has what is
generally referred to as a
"Schoolbook 1." This rendition
I Futura
Modula Bold
of the character has a small
hook at its base that echoes the
horizontal stroke in the capital
version of the letter.
■I
ITC Legacy Serif
Bold Italic
Bodoni Poster Italic
Futura Light
Shelley
Volante
Notre
Dame
ITC Lubalin
Graph Dem
Formata
Condensed Bold
Letraset La Bamba
Nuptial
Script
Industria Inline
87