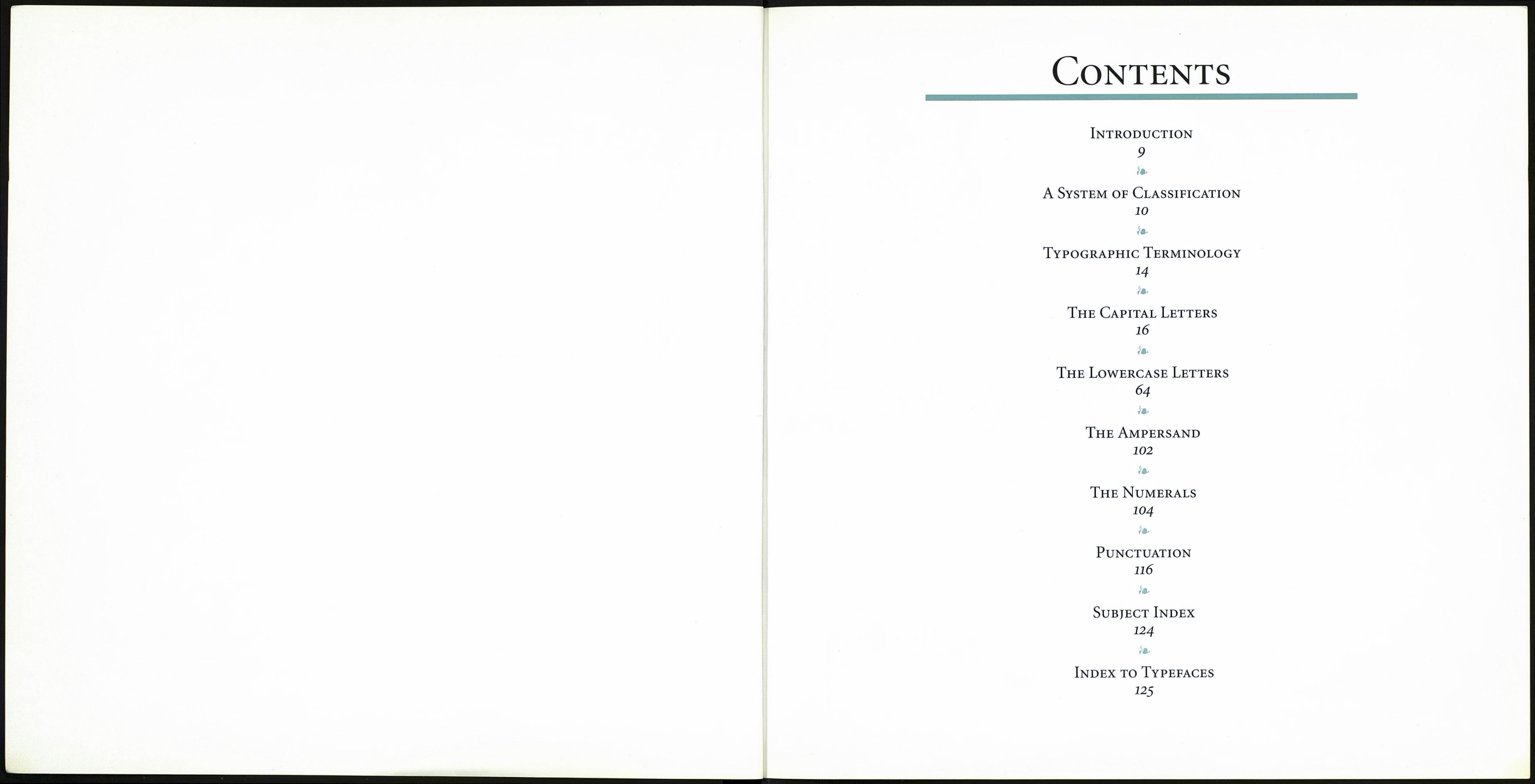 The text on pages 18-63 is based on a series of articles entitled "The Letter" that
originally appeared in U&lc magazine. Courtesy of International Typeface Corporation.
Copyright © 1995 by Allan Haley
Published in 1995 in the United States
by Watson-Guptill Publications,
a division of BPI Communications, Inc.,
1515 Broadway, New York, N.Y. 10036
Library of Congress Cataloging-in-Publication Data
Haley, Allan.
Alphabet: the history, evolution, and design of the letters we use today/Allan Haley.
p. cm.
Includes index.
ISBN 0-8230-0170-9
1. Type and type-founding—History. 2. Alphabet—History. 3. Calligraphy. I Title.
Z250.A2H17 1995
686.2T—dc20 94-39682
CIP
All rights reserved. No part of this publication may be reproduced or used in any form
or by any means—graphic, electronic, or mechanical, including photocopying,
recording, taping, or information storage and retrieval systems—without written
permission of the publisher.
Manufactured in the United States of America
First printing, 1995
1 2 3 4 5 6 7 8 9 / 03 02 01 00 99 98 97 96 95
Senior Editor: Candace Raney
Edited by Joy Aquilino
Art direction and design by Jay Anning
Calligraphy on pages 64-67 by Janet Prescott Fishman
Graphic production by Ellen Greene
This book was a long time in coming. Years passed between the time I wrote "The Letter
A" article for U&lc magazine and when I finished the last chapter for my publisher, Wat¬
son-Guptill. As a result, there are many people to thank for their support, direction, and
encouragement.
In addition to the many readers of U&lc who expressed their enthusiasm for the sub¬
ject by writing to request reprints of the articles that became the foundation of this book,
there are the scholars of typography and chirography (calligraphy) who forged a path for
me to follow. I would also like to thank Ed Gottschall, who gave me the idea to write the
U&lc articles and helped me improve them.
I am indebted to my friends and family, who may not have understood why a book
about the alphabet was so important to me, but who were nonetheless always kind,
patient, and supportive.
Finally, recognition is due to Jay Anning, who designed this book and made the words
beautiful, and to Joy Aquilino, the most professional and insightful editor I have worked
with—if you like this book, much of the credit is hers.
Special Thanks
Special thanks are due to Adobe Systems and Font Haus for providing many of the fonts
that became part of the design of Alphabet. These two companies are shining examples of
how art and commerce can be mutually supportive and enriching.