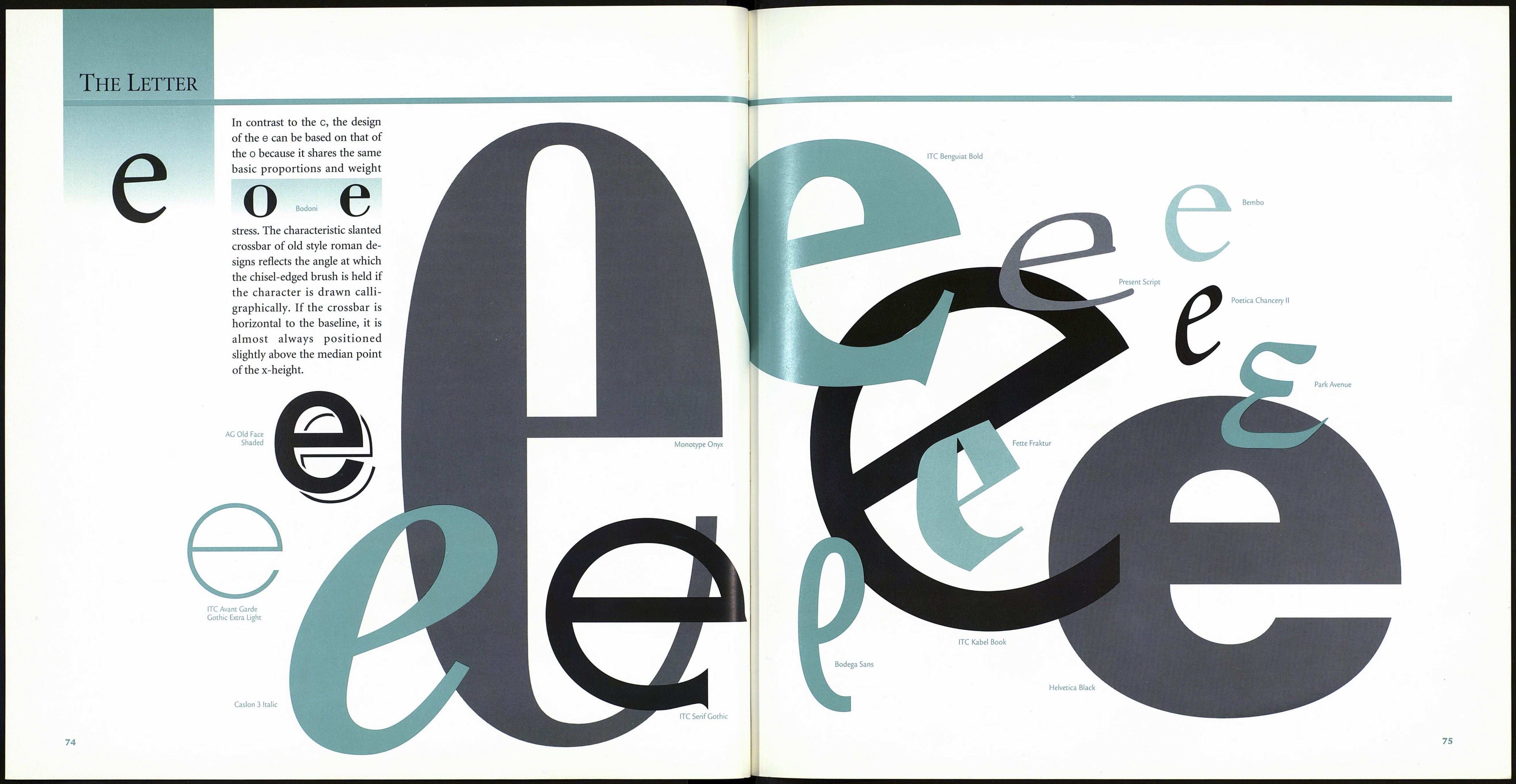 The letter с is not half an o. In
roman faces the weight of the
bowl's curve is carried further
into the stroke, which gives it
an optically firm foundation on
which to rest. In addition, as
the curve departs from the
baseline on the right side it is
less pronounced than on the
left. This is much less apparent
in sans serif faces, but nonethe¬
less necessary to ensure that the
letter does not look unstable.
For the same reason the top
of the c's bowl should not be as
wide as the bottom, a trait that
is quite obvious in roman types
but less so in sans serif designs.
С
¡mes Roman
Gill Sans
С
Because the c's open counter
can exaggerate its height some¬
what, some type designers re¬
duce its height to just slightly
less than that of the o.
Broadway
ITC Korinna
С
University
Roman
Senator Thin
Arcadia
ITC Lubalin Graph Demi
Mona Lisa Recut
Cochin
Bauer Bodoni
Berthold City Medium
Barmeno Extra Bold
Hiroshige Book
73