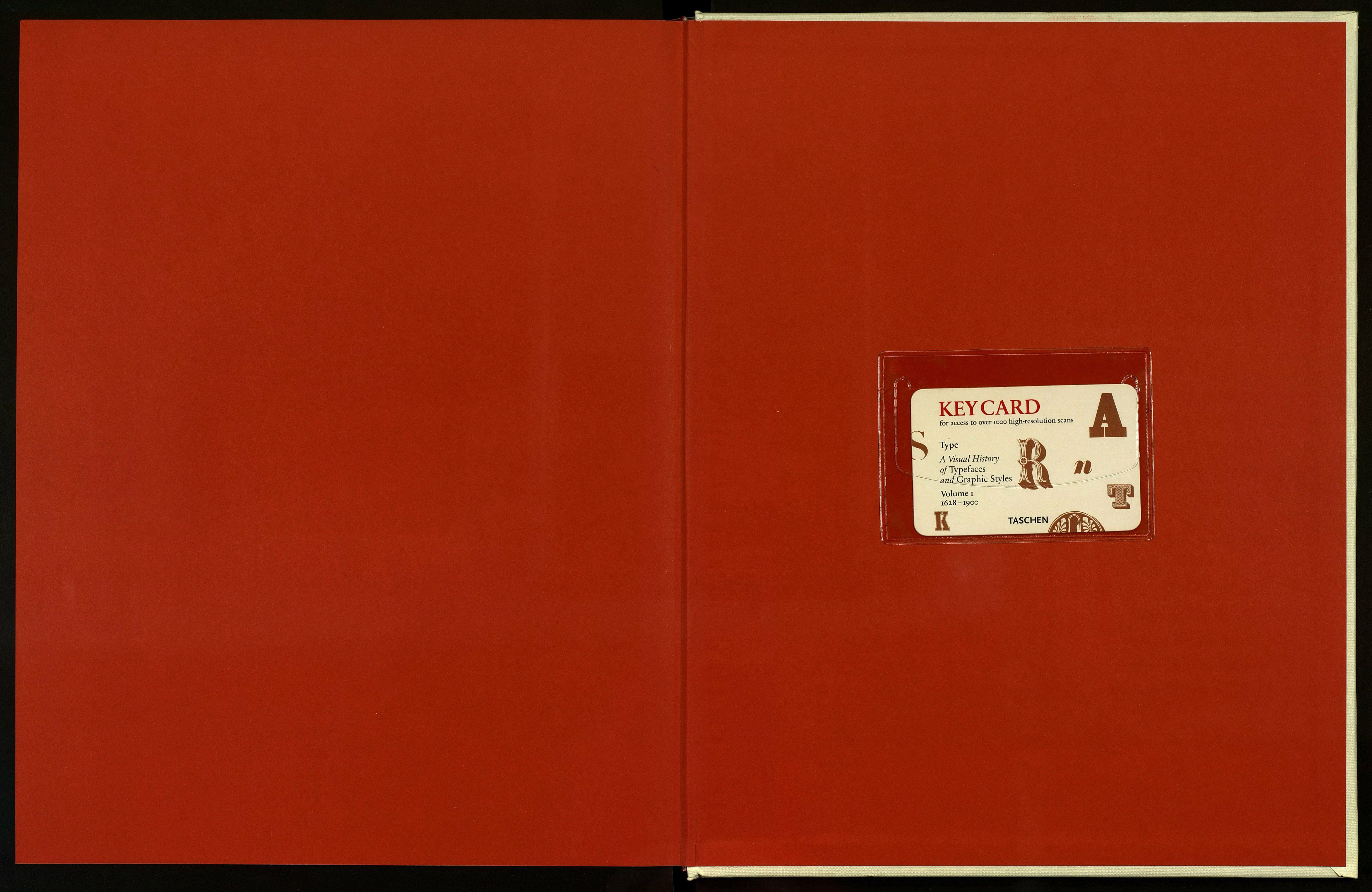 IMPRINT
© 2009 TASCHEN GmbH
Hohenzollernring 53, 0-50672 Köln
www. tascben.com
To stay informed about upcoming TASCHEN titles, please request
our magazine at www.taschen.com/magazine or write to TASCHEN,
Hohenzollernring 53, D-50672 Cologne, Germany; contact@taschen.com;
Fax: +49-221-254919. We will be happy to send you a free copy of
our magazine, which is filled with information about all of our books.
All images are taken from the collection of type specimens by
Jan Tholenaar, Reinoud Tholenaar and Saskia Ottenhoff-Tholenaar
and are reproduced with kind permission by the owners.
Design: Sense/Net, Andy Disi and Birgit Eichwede, Cologne
Concept: VK Projects/Cees W. de Jong
Editorial coordination: Florian Kobler, Kathrin Murr, Cologne
Production: Ute Wachendorf, Cologne
German translation: Holger Wölfle, Berlin
French translation: Blandine Pélissier, Paris
Printed in China
ISBN: 978-3-8365-1101-8
360
- Imprint