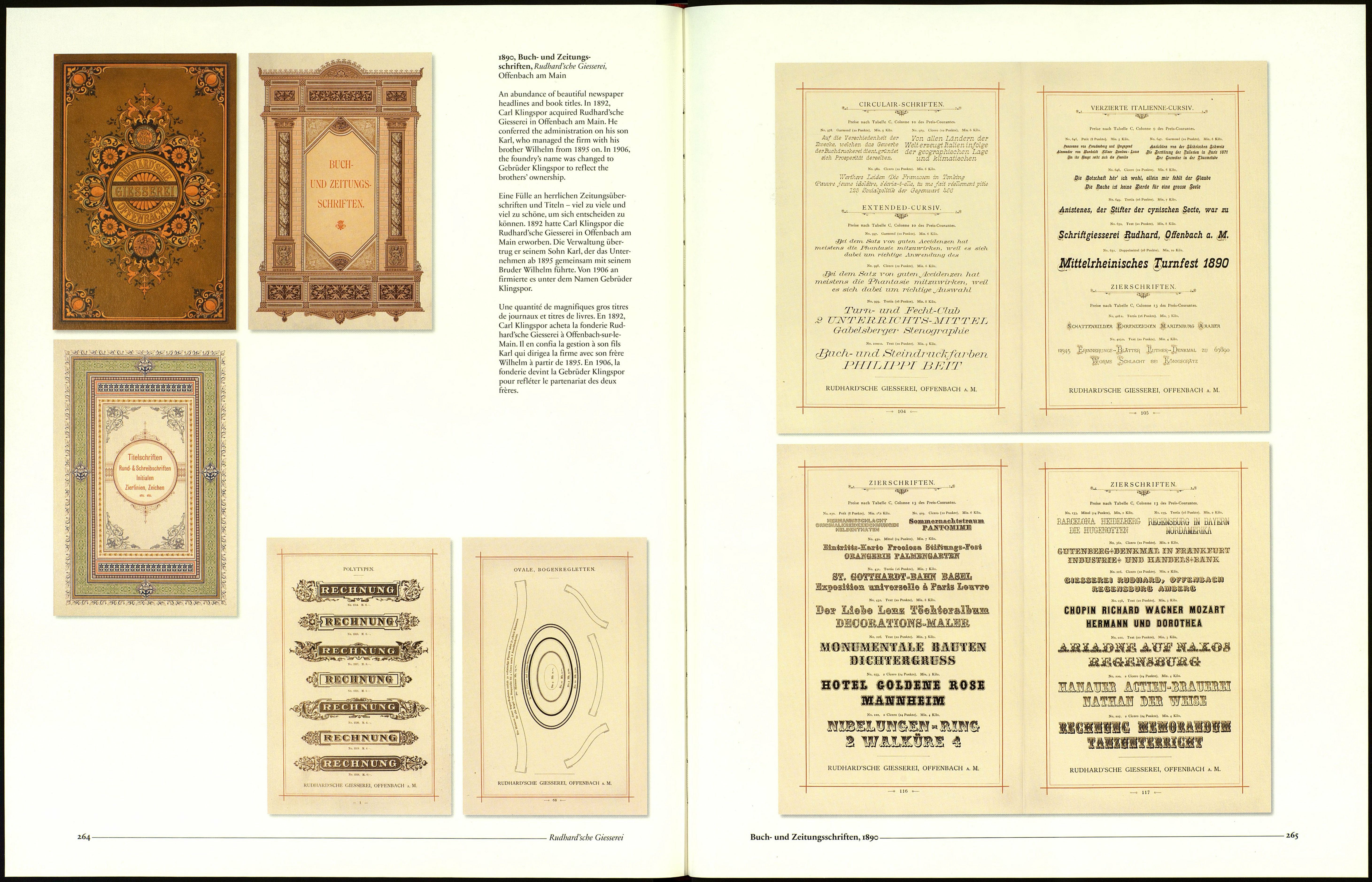 м роив «»RUGES FONDERIES. BERTHIER& DUREY-PARIS M pour décès, etc.
1890, Specimen,
S. Berthier & Durey, Paris
Every picture was custom-designed and
produced according to the customer's
specifications.
Entwurf und Herstellung jedes einzelnen
Bildes waren auf die speziellen Wünsche
des Kunden abgestimmt.
Chaque image était dessinée et réalisée
sur commande selon les stipulations du
client.
SPE< :imen
вс-:к'гик:к&і)гке:ѵ
BS
'ISLE
яші! ОЕ C0UISE! | ими KU: s l¡ l; Kì l [ l lili (í III к tv - l'AKIS min . chieis chats 1 lOiTMS I-'OXDERIE S. BERTHIER s- DUREY - PARIS poks. к etc.
S Jft >. $ Ш
•- A 3Q Ш et" flÈ
W ff
M *. -gfi «
es.
-¿
262-
■ 5. Berthier & Durey
FONDERIE S. BERTHIER & DUREY - l'AKIS cordonherie. etc. sbjets * «ttributs FONDERIE S. BERTHIER & DUREY - l'AKIS sujets & attributs
Spécimen, 1890-
sujets coiioiiES FONDERIE S. BERTHIER & DUREY.— l'AKIS sujets unum sujets.imiiuis FONDERIE S. BERTHIER S- DUREY- l'AKIS sujets 1 itthiuis
к J$ А **«- •**■ J.. S J.S ЛІЬ Л ; ^ à ¿ <# ^ -«ум А
É á
î^«e^*£ftstf-
^* * Ili
і*# ішлмл
м
&
* il i I
Al
mtftmut
IMlâl Щі
¿л
..*
■263