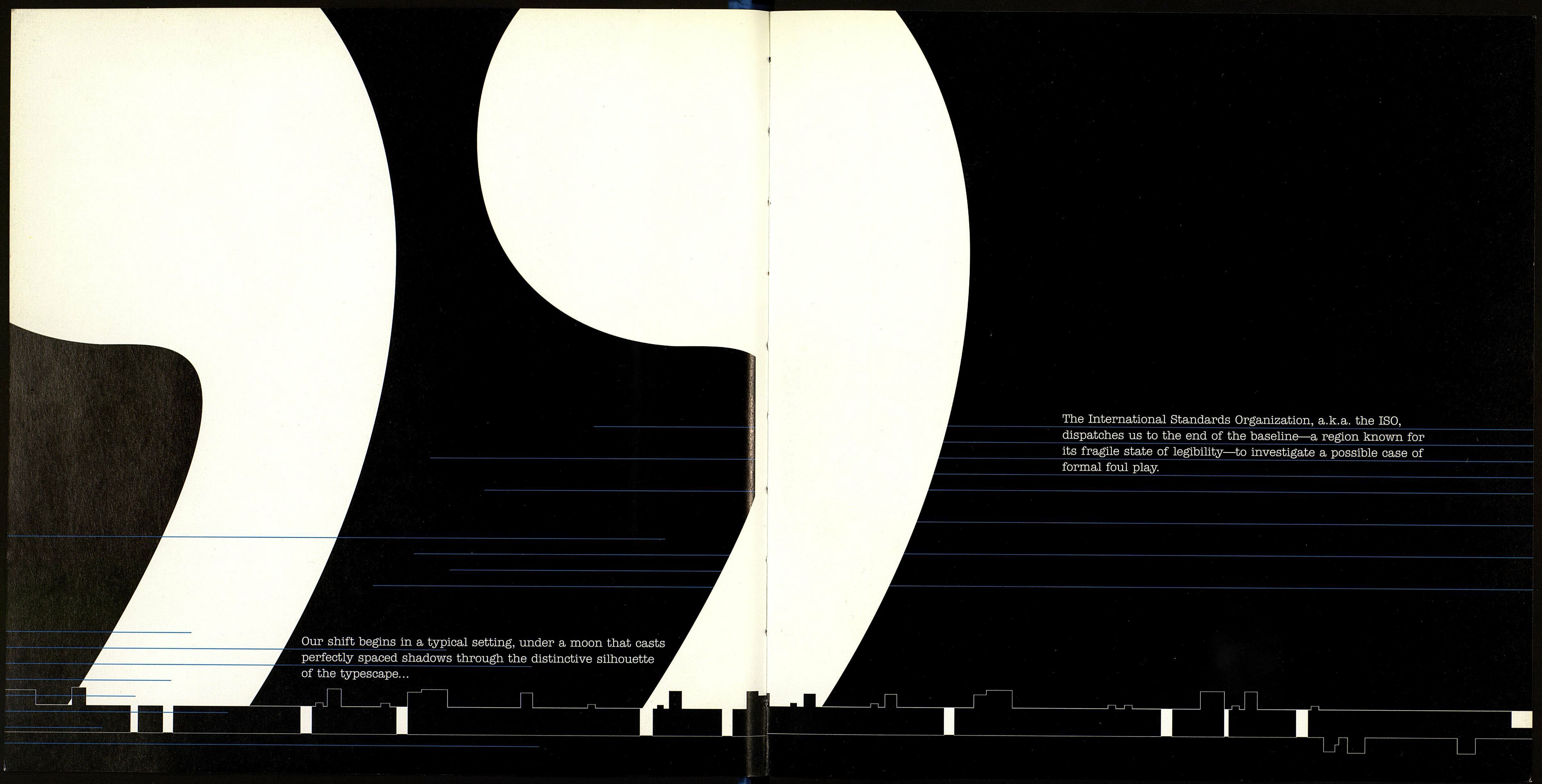 My name
is Fleuron
I am a
seasoned
detective of
typographic
crime.
Dingbat, a
rookie on the
force, joins
me...after the
tragic loss of
my previous
partner.
We do our best to maintain the traditions that once defined
legibility in this land. It is a gruelling, thankless job. But
without us, the word would mean nothing.